10 questions students ask before coming to Winch
12 Jun 2018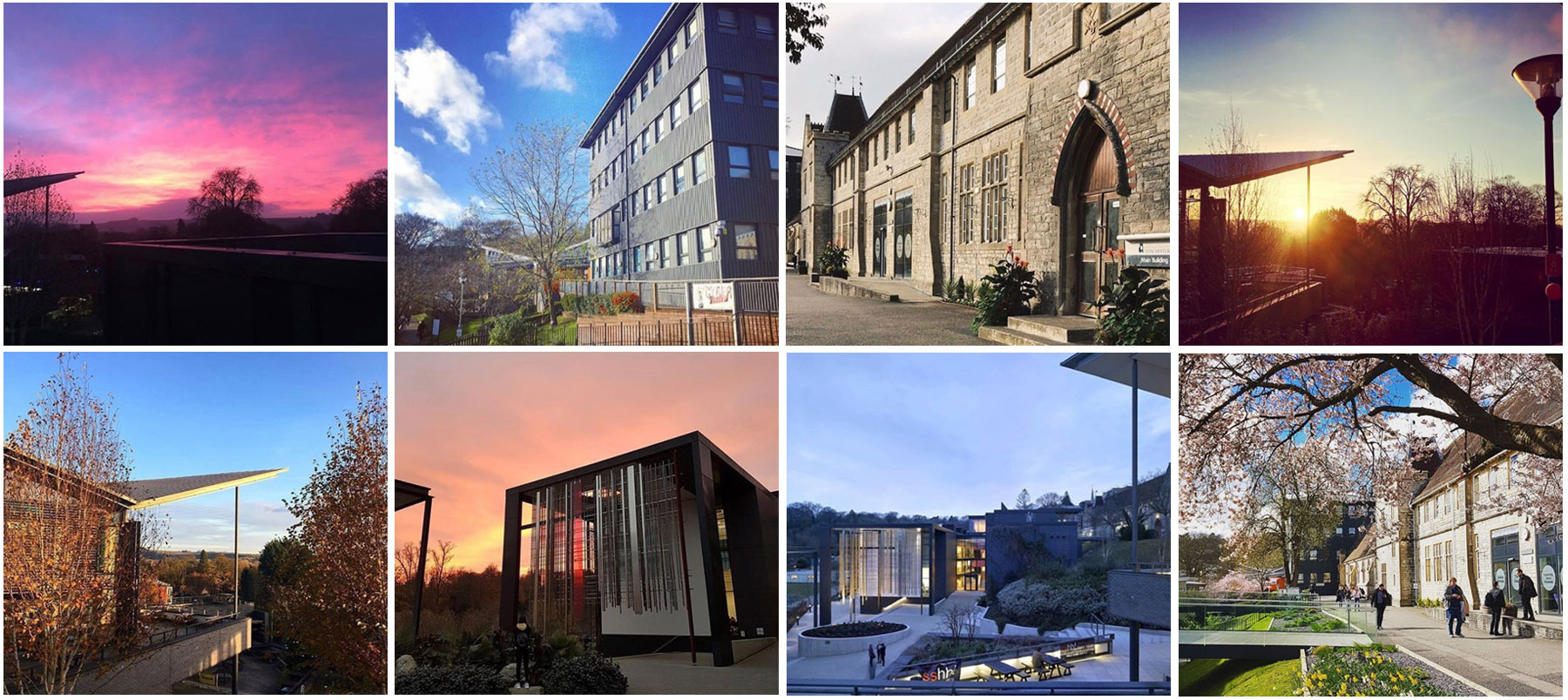 1. Where might I live in Winchester?
Whether you are an undergraduate or postgraduate student, you have the opportunity to apply for halls in your first year of study. After this, students tend to find off-campus housing in the surrounding areas of Winchester, such as in Stanmore, Badger Farm, Weeke, Winnall or the city centre. Check out the accommodation available at Winchester and how to apply*.
2. Should I bring a car if I'm moving to Winchester?
In all honesty, you really won't need to bring one. Winchester is a small city and most places you need to get to are all within walking distance of each other (if you don't mind the hills!). There are very limited parking spaces on campus available for eligible students, and we encourage all students to use public transport. If you live on campus you won't be able to get a parking permit. The local Park and Ride service is available at a heavily discounted rate, which is a great option if you really need to bring your car to Winchester. We'll be holding 'Getting to Uni – Green Travel and Parking' talks throughout Welcome Week, where you can find out more about the great discounts on offer. In the meantime, if you're unsure about the best way to get to the University you can get in touch with our friendly environment team.
3. Will I get the chance to travel home during term time?
Of course! It is important to take some time off for yourself and have a break from the 'university bubble'. There's nothing better than going back home for a nice home-cooked meal and a night in your own bed. Some courses also have a reading week in the middle of the semester, so this would be a great opportunity to study somewhere other than your usual haunts.
4. Is it possible to work part-time alongside my study?
It definitely is possible, especially if you're super organised and have good time management skills. There are plenty of jobs available through the University Student Union, such as working in the SU bar, SU shops or even becoming a Student Ambassador. These roles have flexible working hours that fit around your study. If the idea of working at University doesn't float your boat, then there are plenty of cafes, pubs and shops in the city centre which hire plenty of students each year. Why not check out the university Jobshop and read our blog about balancing part-time work and your degree.
5. How do I join the doctors whilst I'm here?
During Welcome Week, you will get the chance to register with a doctor surgery in the Zone. Once you're signed up, you'll even be able to get appointments on campus!
6. What's the nightlife like in Winchester?
Everyone loves a night at the Student Union. Whether cheesy BOP tunes are your jam, or you prefer headbanging at Detention, the SU has you covered. There are also plenty of pubs and bars to keep you entertained (even one of the oldest pubs in England!). Pitcher and Piano turns into a nightclub most nights of the week, and if all else fails you've always got Vodka or Alfies to fall back on. But don't fret, we've been voted the best place to live in the UK for a reason! There are also plenty of alcohol-free things to do for an alternative night out. Check out the article second-year student, Gracie, wrote for us in our new Student Life magazine on Page 8!
7. Isn't it expensive to live here?
One of the best parts of being a student is the student discounts! This means you'll get tonnes of deals when you want to eat out, buy clothes and go out and about – you can often bag a whopping 40% off food at restaurants such as Pizza Express and Ask! It's all about being careful with your money and learning to become a savvy money saving student.
8. What are the people like at Winchester?
Everybody is so friendly! We have a small, close-knit campus – you're almost always guaranteed to bump into somebody you know en route to your lecture. It's probably one of the best things about coming to the uni, and you will definitely feel a sense of community here. There are so many societies where you will have the opportunity to meet like-minded people, from sports teams to academic societies. We even have a society dedicated to Puddings!
9. Will I need to buy books before I arrive?
This one is completely up to you. Most books on your reading list will tend to be in the Library anyway. Occasionally, you will be required to pick up an extra textbook or two depending on the type of course you study, however, these are often available second hand for next to nothing. Google books are always there for you too!
10. Will there be any English Language classes to support international students?
Yes, there are plenty of options if you need a little extra help with your English language before you study with us. The University runs 6 week and 10 week Pre-Sessional Programmes aimed at students whose first language isn't English, as well as plenty more options for when you've arrived - we have lots of support available for both home and international students!
Still have some burning questions?
Let us know in the comments below, or tweet us at @_UoW using #hellowinch
*please be aware that the date for guaranteed accommodation has now passed but you will still be able to apply for 2018/2019.
Back to blog