Dot.to.Dot tour with D@win dance
21 Feb 2018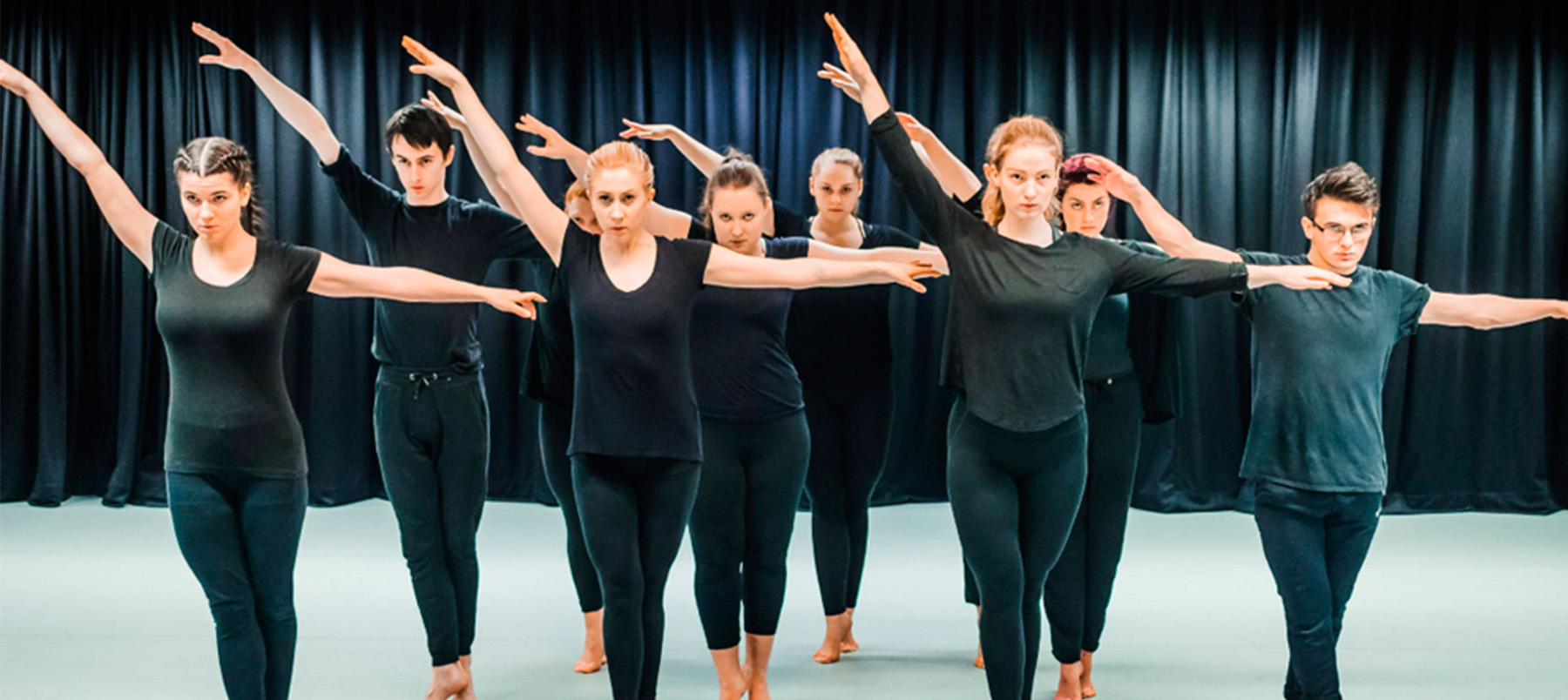 My name is Jess and I am a Choreography and Dance student and Tour Manager for D@win. Featuring 10 skilful dancers, D@win is the University of Winchester's resident, third-year dance company - student led and student-focused. Twelve successful years since the company's conception, the cohort of 2017-18 are working harder than ever in preparation for our Dot.to.Dot tour. The company will be visiting schools and sixth form colleges across the South to teach repertory workshops and perform our exciting collection of works.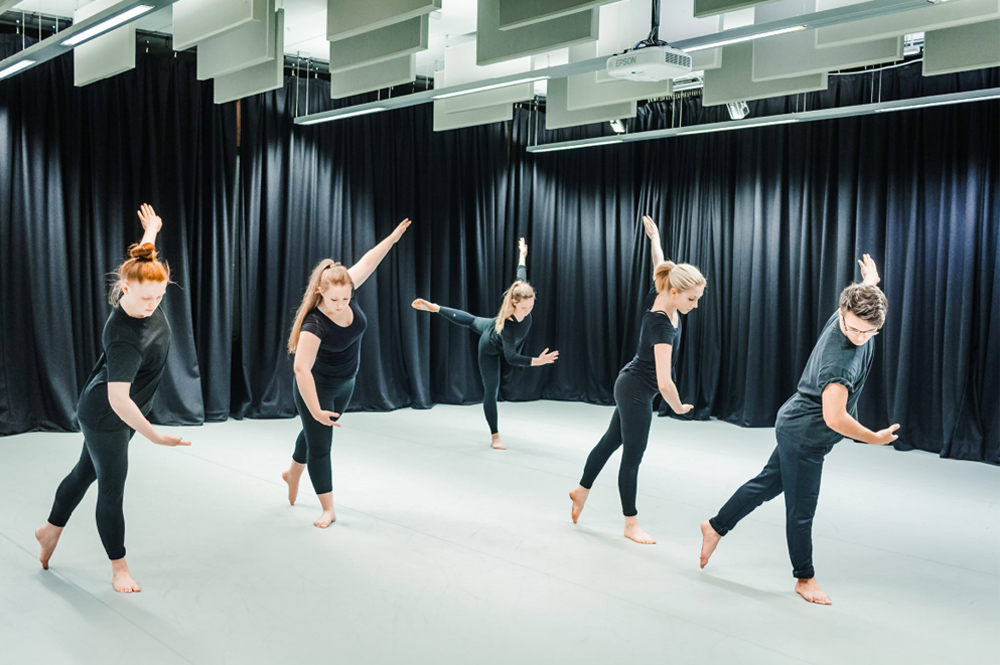 We began work as a company in May 2017, in two days of intensive rehearsals with guest choreographer Leila McMillan, specialising in her innovative techniques. Leila and the company collaboratively created two works for the university's Choreography and Dance End of Year Show, performed at the Theatre Royal, entitled Foot Foot and My Imaginary Friend Robert. The quirky pieces reflected Leila's fun-loving approach and inspired us to carry her work forward into our upcoming tour. Dot.to.Dot is set to feature a rework of Foot Foot, as the dancers use their voices and a series of hidden rules to excite their audience clad in crazy, colourful costumes.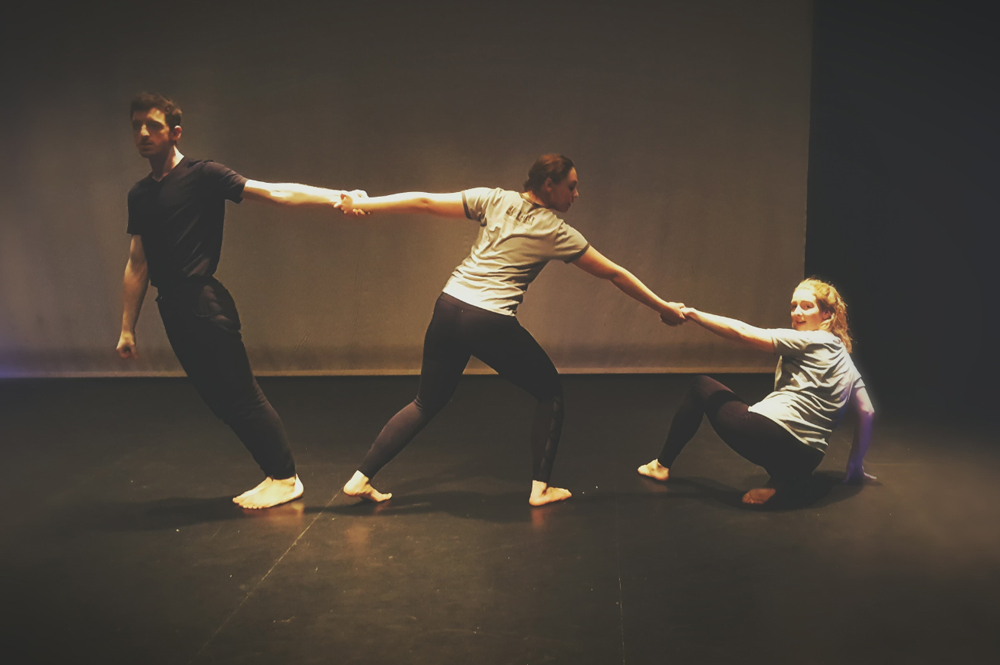 In stark contrast to McMillan's work, is Ceyda Tanc's formidable Volta. Inspired by traditional walking patterns in Turkish prison yards, Tanc first created this work with the D@win cohort of 2016-17. Now with a new structure, featuring each dancer's individual style and flourish, Volta depicts respect, tension and power. A serious crowd pleaser, Volta will open the show with an explosion of energy.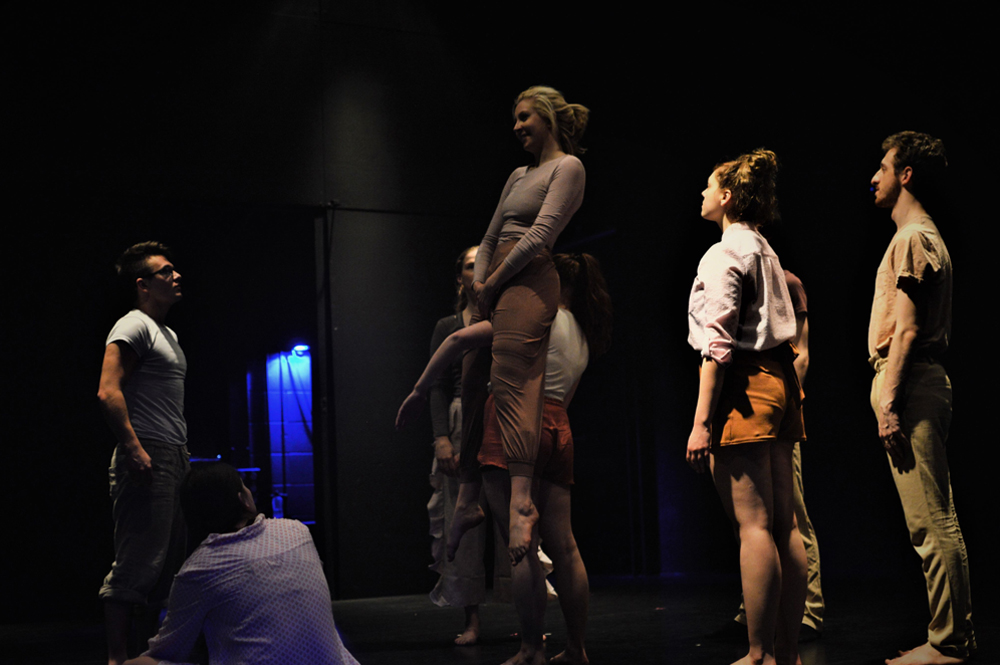 Having joined the dots to recreate these contrasting works, we then began work with popular, emerging dance artist Luke Brown. Described by the Artistic Director of Swindon Dance as, "a rapidly growing, individual new voice in dance", we were thrilled to be working with such an exciting choreographer. With Brown's direction over the course of three rigorous rehearsals, totalling twelve hours, the company recreated Broken Man, a piece originally crafted alongside McMillan's choreography in the End of Year Show. Brown's choreography effortlessly creates a magical atmosphere through seamless contact work as the dancers shift, lift, and fly with one another.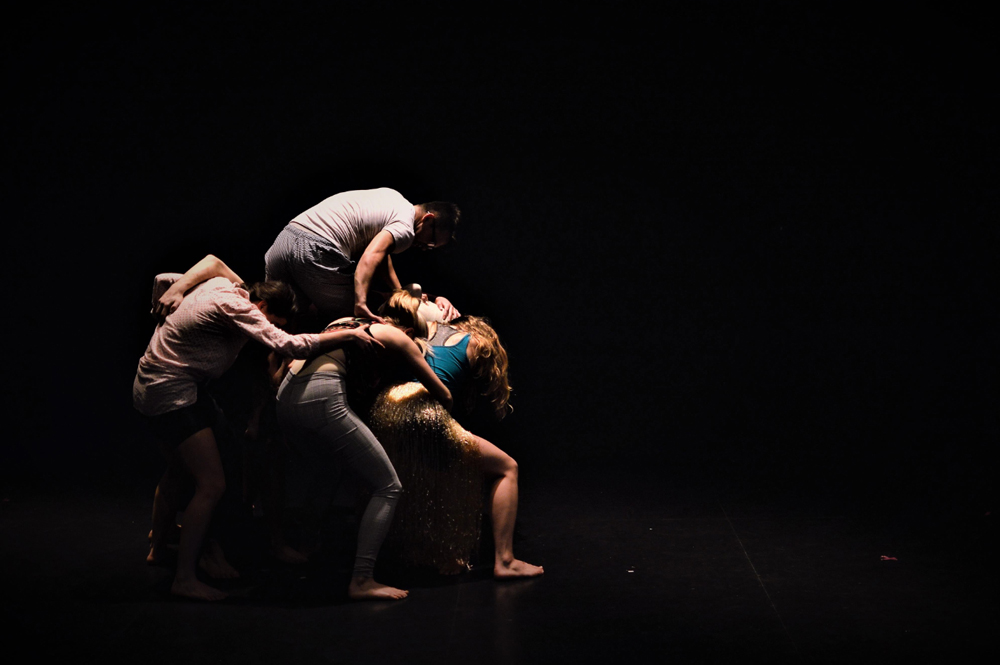 Each of these works will feature all 10 members of D@win Dance Company, but in an exciting addition to the tour, the company's fourth work will also feature semi-professional performers from Winchester based Blue Apple Dance Theatre. BADT is comprised of differently abled adult dancers, who have brought a beautiful, inspiring energy to D@win's studio rehearsals – undoubtedly an unforgettable experience for every company member. Choreographed by Caroline Hotchkiss, D@win and Blue Apple have joined forces to create a moving work entitled Noggin. Carrying an important message, Noggin aims to engage with the audience as the performers promote awareness of mental health issues across all walks of life: we might feel alone in our struggles, but we are not.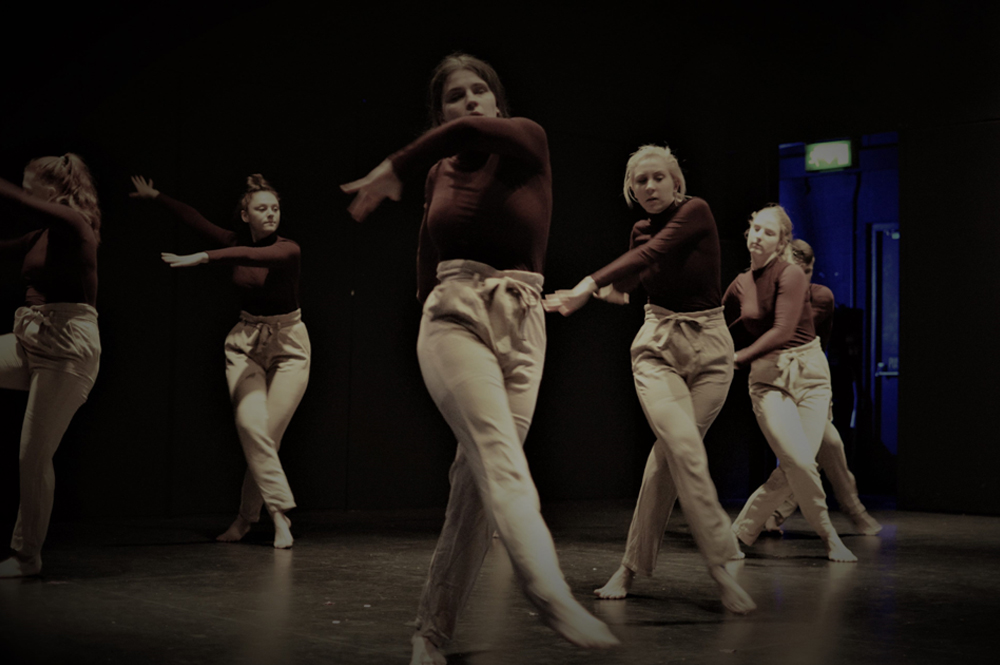 Lastly, but certainly far from least, is our latest regeneration: Slightly Off by Shane O'Hara. Ahead of our exciting exchange with the student repertory company from James Madison University (Virginia, USA) D@win had the pleasure of working with O'Hara over the course of three days to rebuild his charming dance theatre piece. Completing the collection of revived works, Slightly Off aims to leave its audience feeling intrigued, perhaps confused, but above all, happy.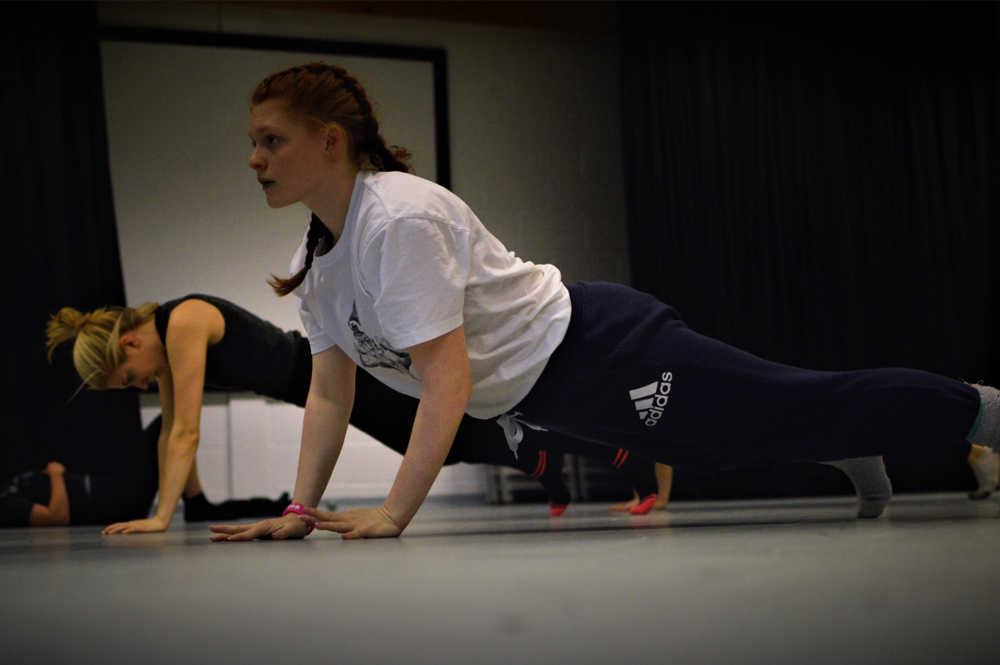 The company is now in the process of polishing and perfecting every work ready for our first tour date on 20th February, before the exciting arrival of students from JMU in March, and our own eagerly anticipated trip to Virginia in April. It has been a rigorous few months for D@win cohort of 2017-18, but the excitement is beginning to build, as the dancers finish 'joining the dots'…
You can catch D@win Dance Company performing our Dot.to.Dot tour (alongside our American visitors from JMU!) on the 8th and 9th of March in the Performance Gym, Bowers Building on King Alfred Campus. Get your tickets from the Faculty of Arts Office or by emailing Lisa Butterfield.
Keep up to date with them on Instagram @dawindancecompany and on Facebook using #winchdance.
Back to blog