Postgraduate life: My experience
23 Jan 2017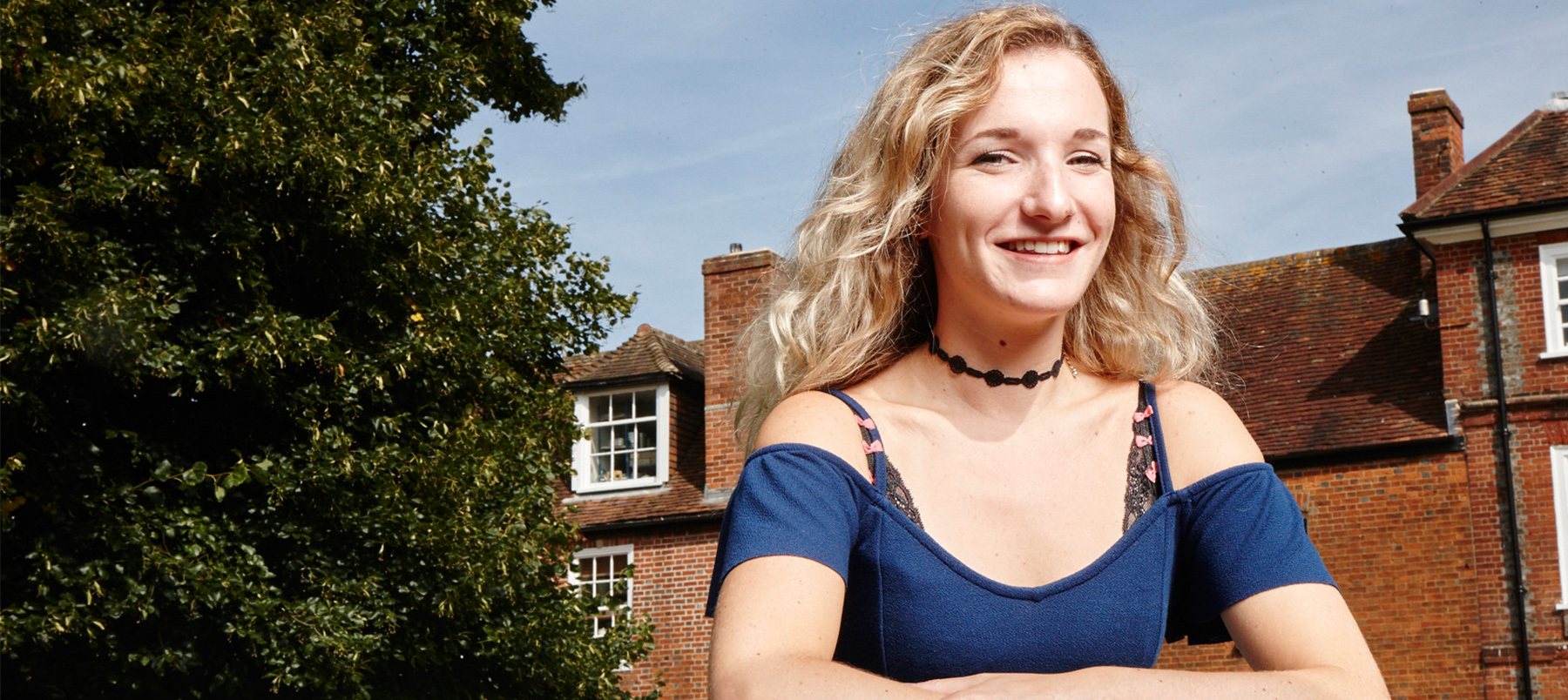 My name is Evie and I am a postgraduate studying Creative and Critical Writing at Winchester. Before beginning my postgraduate MA I completed my undergraduate degree at Winchester, in BA (Hons) English Literature and Creative Writing. Graduating in 2016 with a 2:1, I decided that I hadn't had enough of the stimulating lectures and beautiful surroundings Winchester has to offer, so I applied for the Masters.
Throughout the application process I was encouraged and reassured by the tutors who had shown me the same support during my undergraduate degree. These were the lecturers who, for the past three years of my life, had offered up their free time to help me in my studies, who always made an effort to remember my name, frequently stopping in around campus to see how I was doing – particularly in the later stages of the degree, when my fellow classmates and I were knee-deep in research for our dissertations. This on-going support was a strong decider in my returning to Winchester to complete postgraduate study.
Other factors were the great location of the campus, incredible cathedral graduation, and the life-long friends I made during my previous three years of study.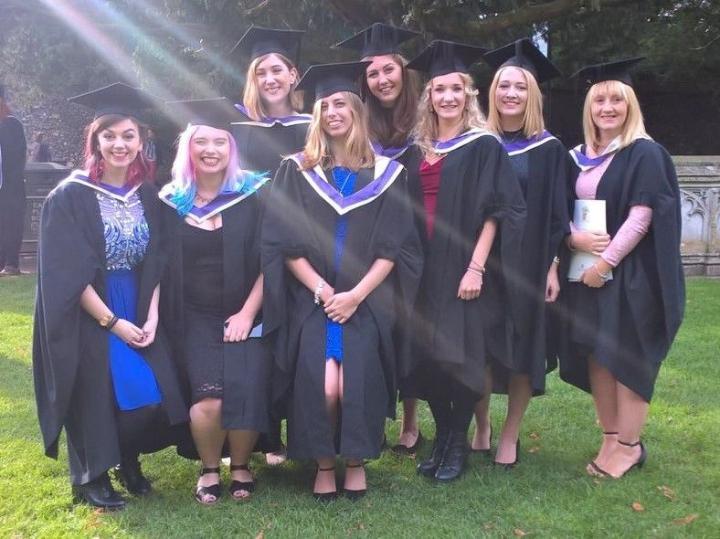 Of course, one of the highlights that kept me coming back for more was the incredibly wide variety of societies Winchester has on offer. Over one hundred, to be exact. From performing arts or rugby, to the pudding society, there's something for everyone – and joining a society is something I would recommend to everyone considering Winchester, whether you're applying for undergrad or postgrad study.
Since starting at Winchester, the confidence I have in myself has increased and the writing experience I've gained has proven itself to be invaluable, to the point where I managed to get a 1st in my dissertation – something I never imaged achieving before I began my studies.
Joining the Creative and Critical Writing Masters has only furthered my sense of self-belief, and we have all been encouraged to begin submitting our work to journals and magazines. This professional development has been the biggest change from undergraduate to postgraduate study and, at first, felt like an impossible jump. With the help and support of lecturers – all of whom are either published authors or well-respected poets – this impossibility is, slowly becoming a reality and I have already managed to get a piece published in a small collection of personal memoirs.
From the beginning of my postgraduate study, I hoped to either get some work published, or achieve a deeper understanding of my future in literature. Just half-way through, and I have already begun to plan my publication applications for the year, and am considering the possibilities of continuing on to do a PhD. This is thanks to the guidance I have had from some great lecturers, the incredibly advanced writing my fellow coursemates bring to the table, and the joy I get from coming here to learn. All of these things have enabled me to push myself to get better and better. Thanks to Winchester, the only way is up!
Interested in postgraduate study?
Our Postgraduate Open Evenings are a fantastic opportunity to find out about our range of Masters, Professional, PGCE courses and Research Degrees. Book now for a place on one of our upcoming Open Evenings.
Back to blog