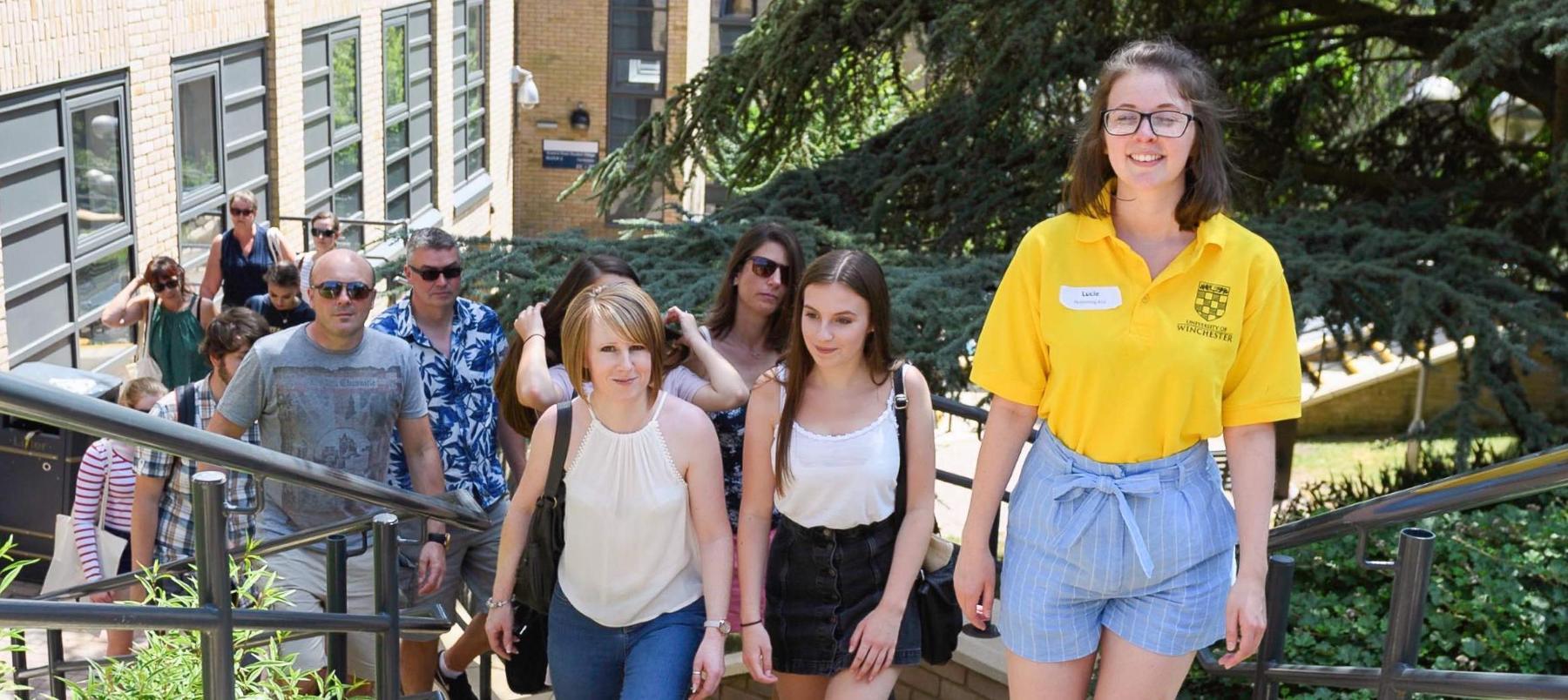 CLEARING ADVICE DAY - MONDAY 22 AUGUST 2022
10am-2pm
Applied to us through Clearing? Come along to one of our Clearing Advice Days and you will have the chance to talk to advice staff including Admissions, Housing, and Student Services.
Arrivals and refreshments
At 10am there will be a Welcome Talk hosted by a member of our Executive Leadership Team.
Campus Tours
Departing throughout the day, a campus tour gives you the opportunity to take a look at our outstanding learning and teaching facilities whilst exploring our attractive campus.

Advice Fair
This is your opportunity to speak to our advice staff about the support that is available here at Winchester. Join our advice staff from Admissions, Student Finance, Wellbeing, Disability, and Housing.
Please make your way to our West Downs Centre on our West Downs Quarter. Parking is available on our West Downs Quarter or you could use the park and ride.
If you have any questions, feel free to send the Open Days team an email on opendays@winchester.ac.uk
Back to events