Mission Rabies and Worldwide Veterinary Services
Book now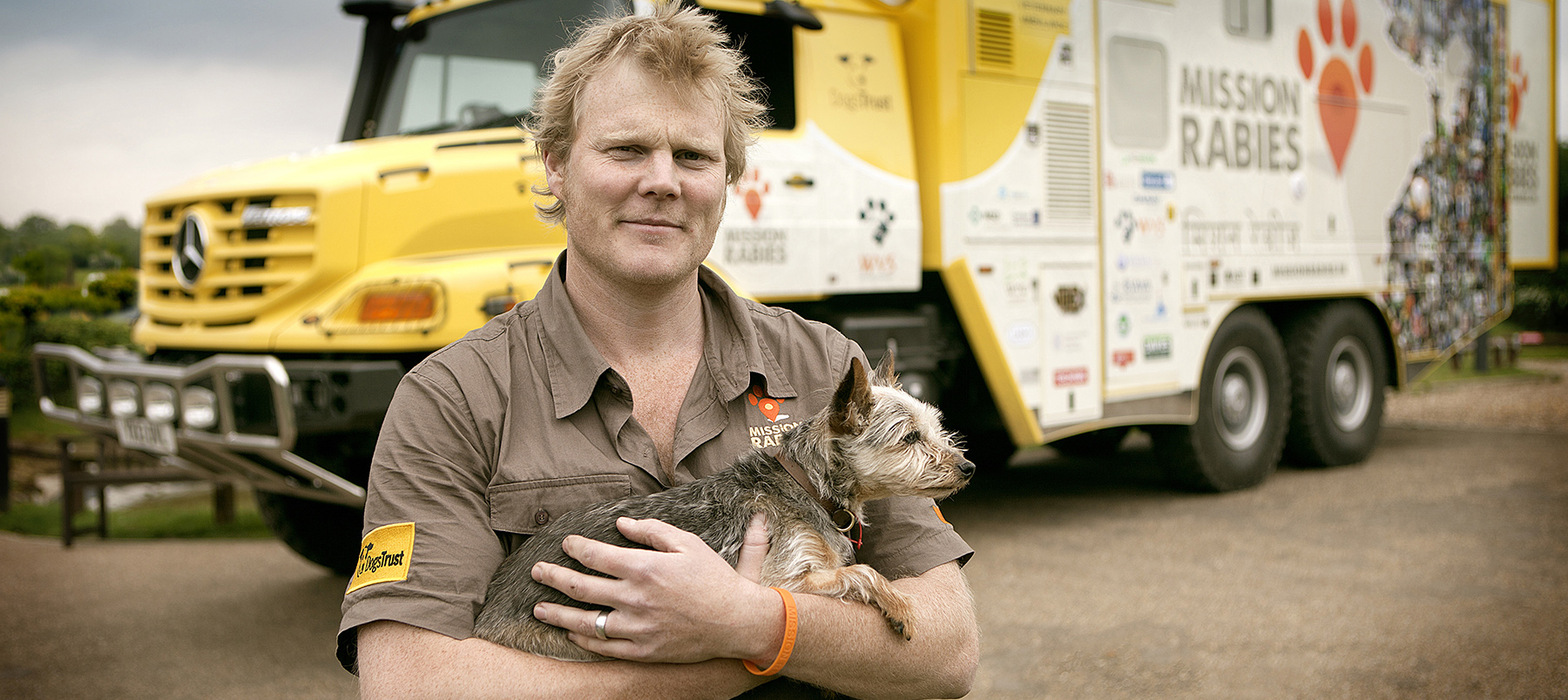 Thursday 25 March 2021, 12.30pm
This talk will be streamed via MS Teams Live
With a remit to help as many animals (and people) as he can in his career, Luke's passion is his extracurricular work with the charities Worldwide Veterinary Service (WVS) and Mission Rabies which he founded. Key flagship initiatives including the launch of WVS India in 2010, WVS Thailand in 2015, establishing international training centres (two in India, one in Thailand, Malawi and the Galapagos), the Mission Rabies project to eliminate canine transmitted rabies from global hotspots, as well as designing and shipping an all terrain 6x6 Mercedes Zetros as the ultimate overland veterinary mobile operating/teaching unit and shipping it to India. Luke will describe the amazing work of his organisations, as they help make the world a better place for animals.
A vet since 1999, Founder and CEO of the international animal charities Worldwide Veterinary Service and Mission Rabies, tv star of Sky One's Vet Adventures, featured on Animal Planet and Nat Geo, Luke is an entrepreneur, author, adventurer and much more... From rabies to rhinos, Luke's projects are as ambitious as they are fun! No vision is too small - with the right team - anything is possible!
The event is FREE to attend, but registration is required to receive the live seminar link.
Back to events