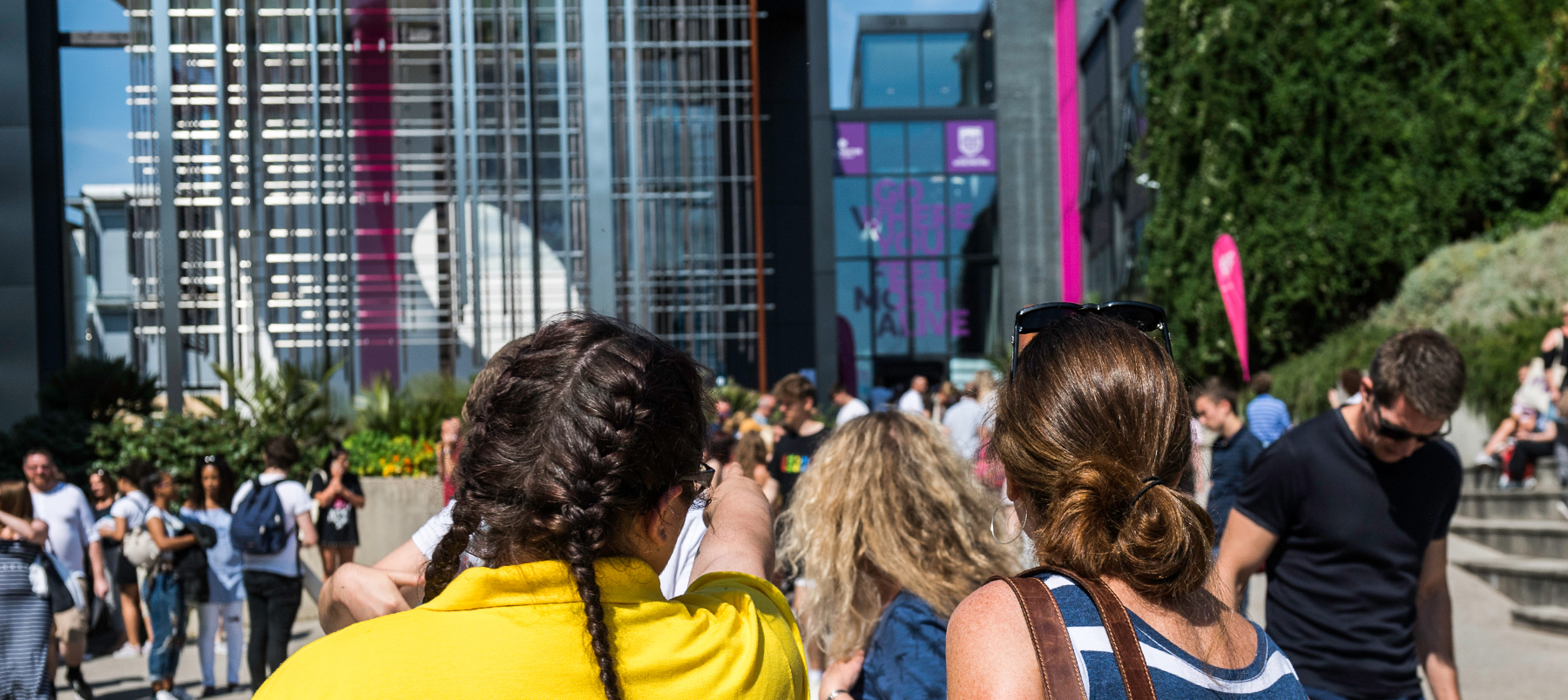 OPEN DAY SATURDAY 7 SEPTEMBER 2019
10:00-16:00
Open days are a great way to get a feel for life in Winchester and see for yourself why people love it here. You can take a tour of our beautiful campus and student accommodation as well as meet staff and students on the courses you are interested in. You can also find out about how to become a student here and ask any questions you have about finances, scholarships or the support offer to enhance your learning and welfare.
Plan your day ahead of time with our Open Day programme.
Please note: Parking is now full and has been allocated.
If you are looking for somewhere to stay before or after the Open Day* we have rooms available on campus. This is a great opportunity for you to get a taste of living in our on campus student accommodation, at a great price of £46.10 per night per room. If you would like to make a booking please contact: conferences@winchester.ac.uk or call +44 (0)1962 827322

* Please note this is only available for our 7 September 2019 Open Day
If you have any questions, feel free to contact the Student Recruitment team by sending them an email or calling +44 (0)1962 827234.
Back to events