Tour and Talk in the Chapel by Design Engine Architects
Book now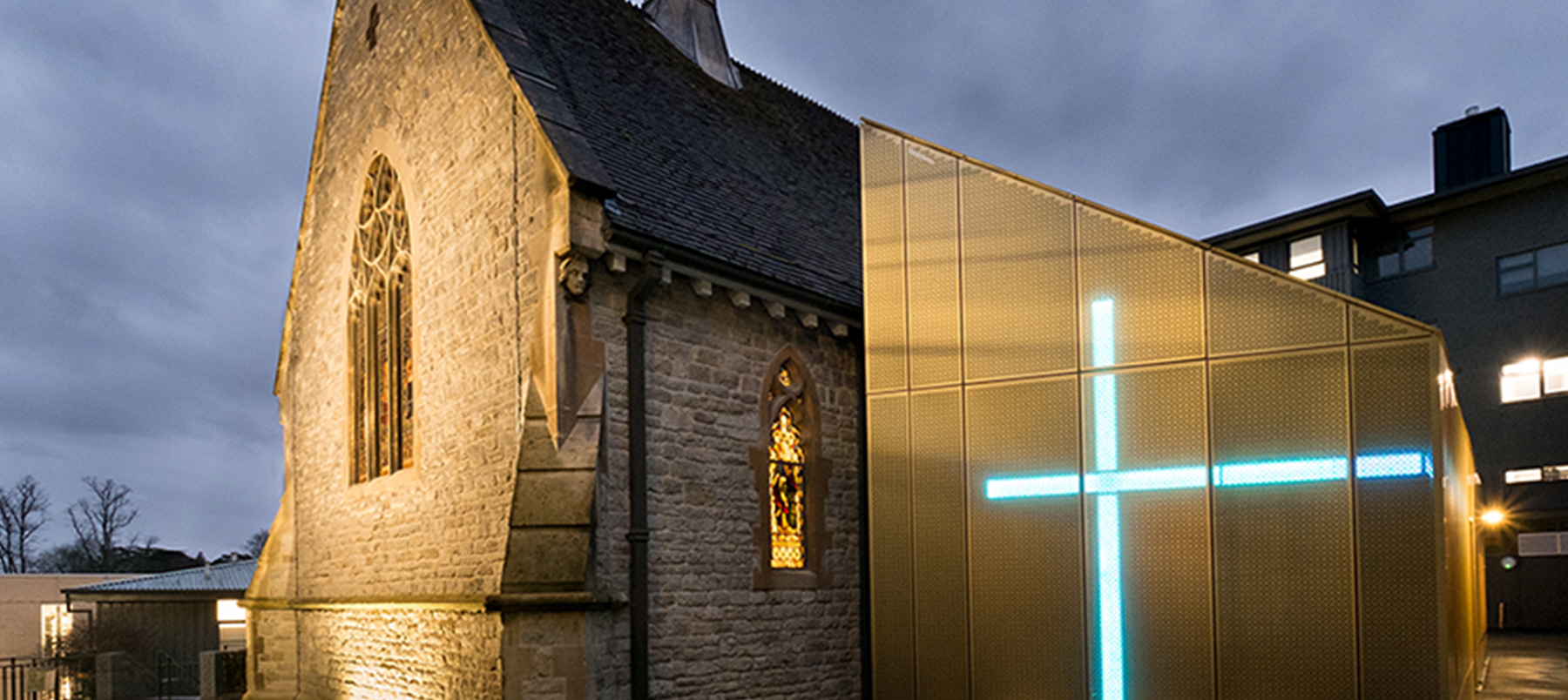 Friday 14 September
10am, 12pm, 2pm, 4pm
The Chapel, King Alfred Quarter, University of Winchester, Sparkford Road, Hampshire SO22 4NR
Built in 1880 and extended in 1927, the University's Victorian gothic revival Chapel is a jewel at the heart of campus; a place for prayer and quiet contemplation, but also a place to be moved and inspired. In 2015 it was restored internally and externally by Winchester-based architects Design Engine in celebration of the 175th anniversary of the University's foundation.
Guided tours hosted by Design Engine Architects, which undertook the restoration of the Chapel in 2015. There will be a short talk about the Chapel alongside other Design Engine projects showing how the practice approaches the design of contemporary buildings in a historic context.
The internal and external fabric of the University's Chapel has been returned to its former glory following sensitive restoration work in 2015. The Chapel is used for a number of different events and purposes, including services and concerts and a place of quiet contemplation.
Working with local craftspeople and materials, the project saw the addition of a new altar and font and an extension to the north of the main Chapel.
The new contemporary altar is made from seven horizontal sections of Purbeck stone, referencing number imagery within the Christian faith, as well as a celebration of the University's anniversary; the stone sections also representing the seven 25 year time periods that make up the 175 years of the institution. The original tiled frieze and angels on the Eastern wall have been restored behind the reinstated chancel steps.
The font is designed to reflect light within the interior spaces. The font basin, made from highly polished stainless steel, is a section of a sphere, a reference to 'light of the world'. The basin is supported on a polished Purbeck limestone cylindrical plinth.
The extension comprises a small side chapel and a social and meeting space. It is clad externally with perforated aluminium panels, anodised to give a highly reflective gold finish, allowing the building to be interpreted at different distances and scales.
This event is part of the Heritage Open Days, for more information about Heritage Open Days and other events, visit: www.winchesterheritageopendays.org
To book, click here
Back to events