Graduation ceremonies and celebrations begin for Class of 23
15 Nov 2023
Showers and grey skies couldn't dampen the spirits of the first cohorts from the Class of 23 who attended the opening graduation ceremonies at Winchester Cathedral on Tuesday.
Students from the faculties of Law, Crime and Justice and Business and Digital Technologies donned gowns and mortarboards to receive their certificates as proud loved ones looked on.
Among those honoured on Tuesday was solicitor Jonathan Whettingsteel, a partner at Winchester law firm Dutton Gregory who received an Honorary Fellowship in recognition of his efforts to support future generations of the legal profession. He is pictured here with Senior Law Lecturer Julian Dobson.
Following the ceremonies graduates and their guests gathered in the nearby Guildhall to celebrate with Champagne and cupcakes.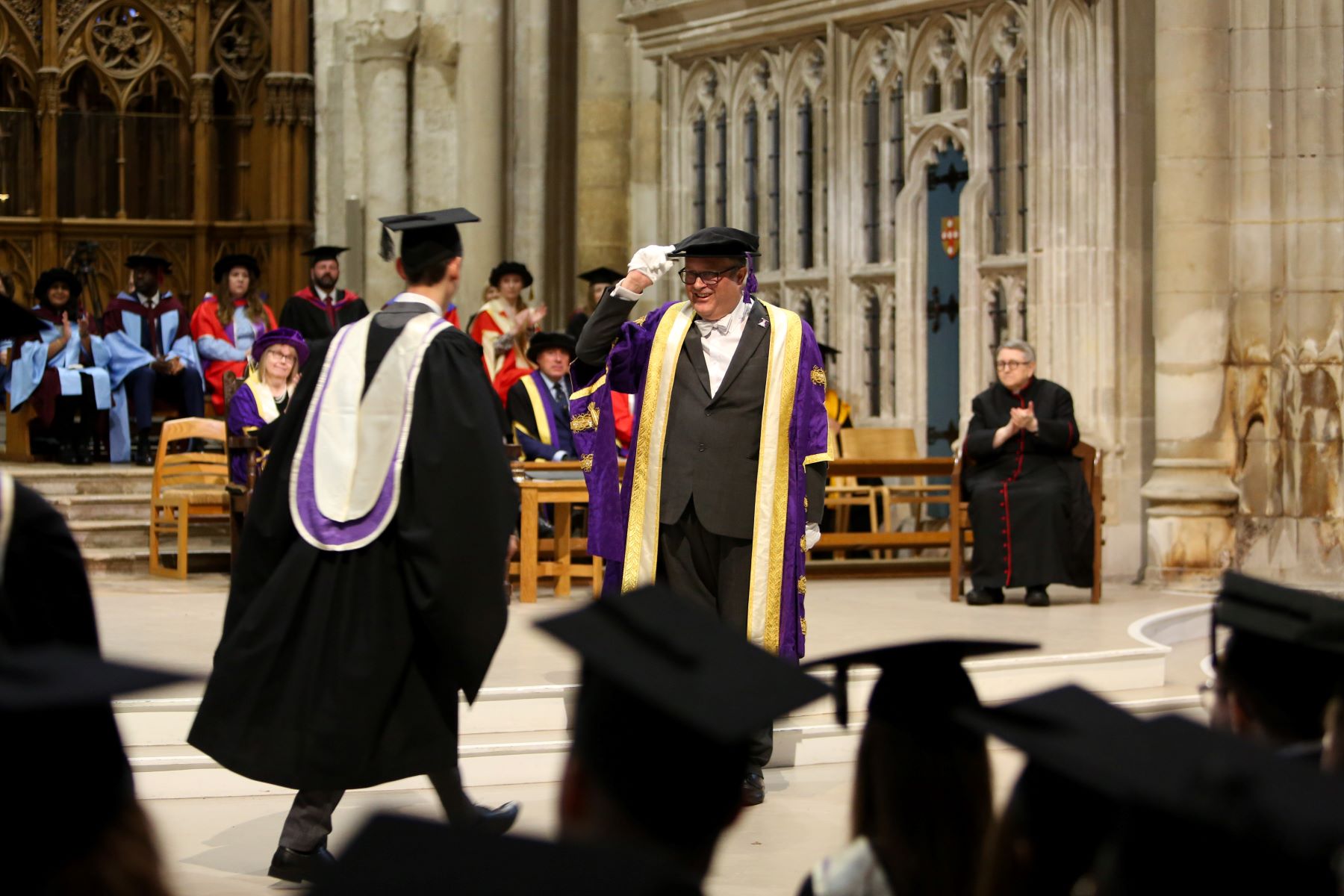 Graduation ceremonies continue all this week at the cathedral. The events are being live streamed and can be viewed at University of Winchester (iamagraduate.co.uk).
Back to media centre