June 2021 at the University of Winchester
1 Jul 2021
The University of Winchester's sustainability credentials were further enhanced this month with the announcement of a multi-million pound grant to invest in low carbon plant and equipment and a top eco award for the University Chapel. Read on to find out more about these news stories, and all the other highlights of June.
£3.1m grant boosts University's net zero ambition
A grant of £3.1m from the Public Sector Decarbonisation Scheme (PSDS) is supporting the University's target of being net zero carbon by 2025. Winchester is the only UK university to be awarded PSDS funding in the first round.
The grant is funding a major capital investment programme in innovative low carbon plant and equipment, with the first phase replacing 35 gas boilers with low energy heat pumps and older-style lighting with low energy LEDs, amongst other projects.
"Once installed, the low carbon plant and equipment will support savings of over 500 tonnes of carbon dioxide a year, with Scope 1 and 2 emissions falling to almost zero, which equals financial savings of up to £100k," said Gavin Hunter, Chief Operating Officer. Find out more.
Gold Eco Church Award for University Chapel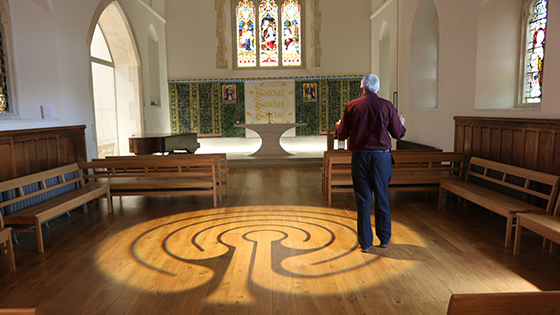 The University of Winchester was the recipient of the first-ever Eco Church Gold Award for a university chapel from Christian environmental charity A Rocha UK. The Award recognises the Chapel's work in sustainability.
Dr Terry Biddington, the University Dean of Spiritual Life, said: "In a year of major opportunity for change in the lead up to the United Nations' COP26 climate conference in Glasgow in November, the Chapel at the University of Winchester has joined churches across the country committed to making a difference and having a bigger impact together in response to the environmental and biodiversity crises." Find out more.
Small Business Charter for University Business School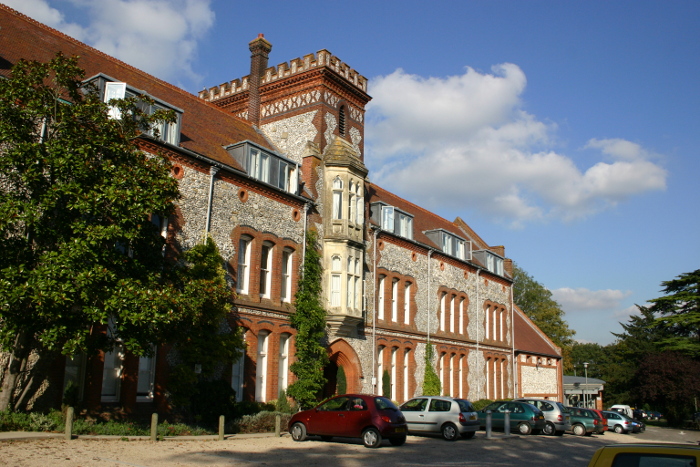 The University of Winchester Business School has been awarded the Small Business Charter Award, acknowledging its support for small businesses, student entrepreneurship, and its commitment to the local economy.
Among a number of innovative schemes to support SMEs and students, the Women in Digital Enterprise programme - which provides 100 women-led businesses with training, workshops and mentorship to assist them to grow their businesses - is highly regarded by the business owners who have already been involved. Find out more.
International collaboration in music sound production launched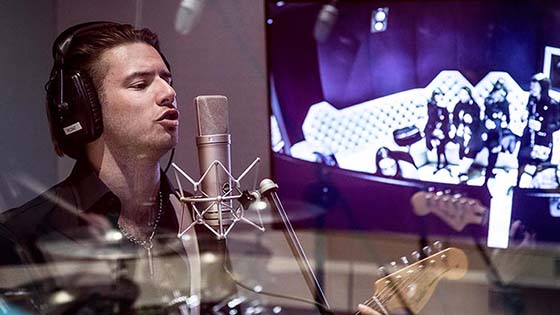 A new collaboration with the Microfusa School of Music Technology in Spain will see students from the institution in Madrid and Barcelona study on Winchester's highly regarded music production degree programmes: BA (Hons) Popular Music: Production and Performance and BA (Hons) Music and Sound Production, which last year was awarded accreditation by Joint Audio Media Education Support (JAMES), the leading professional body in this field.
"This collaboration will enrich the learning experiences of all our students, and we're therefore very excited to welcome our new arrivals joining us from Microfusa in the very near future, and are looking forward to the opportunity to start making great music together," said Professor Alec Charles, Dean of the Faculty of Arts. Find out more.
'Equalise gender opportunity in physical education' urges open letter to government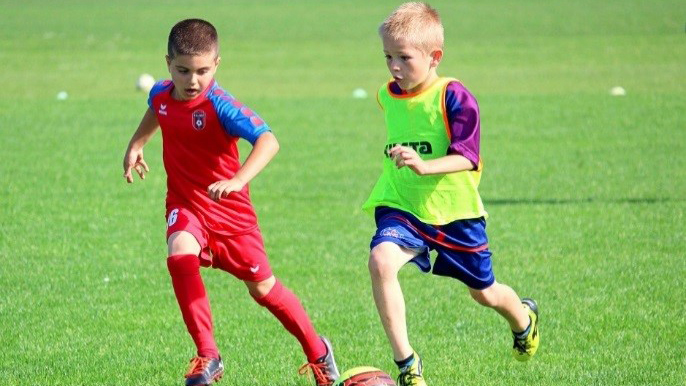 An open letter sent to the Secretaries of State for Education and Digital, Culture, Media and Sport argues that both boys and girls should have the opportunity to play sports such as football at school, and a new education code mandating equal sport offerings between the sexes should be adopted to ensure that happens.
The open letter is proffered by a partnership between Professor Eric Anderson, University of Winchester, and Stacy Hart on behalf of the Women's Equality Party, and initiated by 16-year-old secondary school pupil Katherine Allen - whose own experience at school was that only boys were offered football. Among the 40 signatories are Manchester United and England footballers Abbie McManus, Ella Toone and Kirsty Smith and experts from the Universities of Winchester, Chichester, Solent and Bath Spa. Find out more.
Blog highlight: Opening the Doors to Gypsy, Traveller, Roma, Showman and Boater communities in higher education
The University marked Gypsy, Roma and Traveller History Month 2021 with an online conference to kick start the important conversation about how the higher education sector can support these communities succeed in higher education. In the latest UoW blog post, Access and Outreach Coordinator in the University's Widening Participation team, Will Kelly, highlights the issues. Read the blog post.
Press Office | +44 (0)1962 827678 | press@winchester.ac.uk | www.twitter.com/_UoWNews
Back to media centre