Prominent public figures who have excelled in their respective fields - including a best-selling author and a BBC film critic - are recognised for...
17 Oct 2016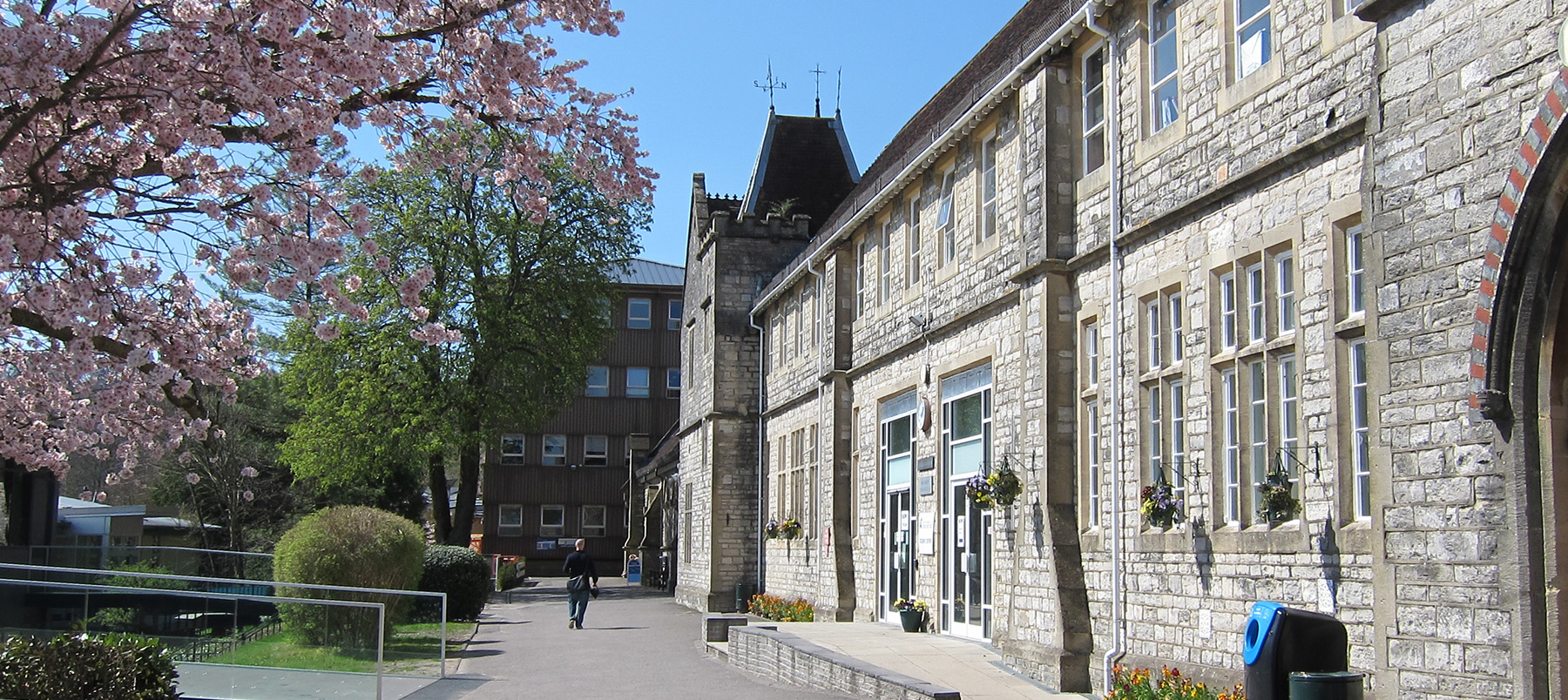 Prominent public figures who have excelled in their respective fields - including a best-selling author and a BBC film critic - are recognised for their achievements with Honorary Doctorates and Fellowships from the University of Winchester during Graduation (18-21 October).
Over 2,000 students are graduating in Winchester Cathedral in eight ceremonies presided over by Chancellor of the University Alan Titchmarsh MBE.
The annual celebrations begin with a procession from Abbey House to Winchester Cathedral with civic dignitaries from around Hampshire joining senior staff from the University.
"Graduation is a time of celebration as we congratulate our students on their achievements," said Professor Joy Carter DL, Vice-Chancellor at the University of Winchester. "I am incredibly proud to see our graduates leave with the knowledge and wisdom to go and make a real difference in the world, and I wish them every success in the future."
"We are also excited to be honouring a number of truly inspirational individuals who in their distinguished careers have made significant contributions to society with the awards of Honorary Doctorates and Fellowships," added Professor Carter.
Bill Bryson OBE (Honorary Doctorate of Letters for services to literature) is a best-selling author whose books have sold more than 15 million copies and been translated into more than 30 languages. His latest book published in February 2016, The Road to Little Dribbling, examines his longstanding affection for Great Britain. His science book A Short History of Nearly Everything won the 2004 Aventis Prize of the Royal Society and the Descartes Prize, the European Union's highest literary award. Other books include A Walk in the Woods and the biography William Shakespeare: The World as Stage.
In 2006 Bill Bryson was awarded an honorary OBE, and in 2014 was made an honorary fellow of the Royal Society. He is an honorary fellow of the British Science Association and of the Royal Society of Chemistry, and was editor of the Royal Society's 350th anniversary book, Seeing Further.
Mark Kermode (Honorary Doctorate of Letters for services to broadcasting) is film critic for The Observer and the BBC. He co-presents the Sony Award-winning Kermode and Mayo's Film Review on BBC Radio 5Live, and The Film Review on the BBC News Channel. He is the author of several books on films and film criticism, including The Good, The Bad and The Multiplex and Hatchet Job. He has also written monographs for the British Film Institute on The Exorcist, The Shawshank Redemption, and Silent Running.
Mark got a PhD in English Literature from the University of Manchester. He has written for publications including Time Out, Sight & Sound, The New Musical Express, Index on Censorship and Fangoria. As a broadcaster, he has written and presented documentaries for the BBC and Channel 4, including On the Edge of Blade Runner and The Cult of the Wicker Man.
Other prominent individuals being recognised by the University with an Honorary Doctorate this year include Sarah House, a water and hygiene engineer working in international development; horticulturalist Roy Lancaster CBE; former Dean of Winchester the Very Reverend James Atwell; former diplomat and Governor of the University of Winchester Dick Wilkinson; ethical jeweller Greg Valerio, and artistic director Kate Prince.
Allen Parton, the founder of charity Hounds for Heroes; Rebecca Murray, campaigner and founder of Article 26, a project supporting forced migrants to take part in higher education, and Gloria Vessey, barrister and founder of charity Advocates for Children, will be awarded Honorary Fellowships.
All those people being awarded Honorary Doctorates and Fellowships by the University have excelled in fields related to the University's research and programmes, including creative writing and English literature, film studies and production, sports and exercise science and psychology.
For a full list of Honorary Doctorates and Fellowships with short biographies of the recipients, please
click here
.
​
​A timetable of graduation ceremonies, with details of which honorary fellowships and doctorates will be awarded at each, is set out below.
Programme of Ceremonies for Graduation 2016
The Graduation 2016 procession from Abbey House to Winchester Cathedral starts at 10.15am on Tuesday 18 October.
Tuesday 18 October at 10.30am
Faculty of Education, Health and Social Care Ceremony I
Honorary Doctorate: Sarah House
Honorary Fellowship: Rebecca Murray
Tuesday 18 October at 2pm
Faculty of Education, Health and Social Care Ceremony II
Wednesday 19 October at 10.30am
Faculty of Education, Health and Social Care Ceremony III and
Faculty of Humanities and Social Sciences Ceremony I
Honorary Doctorate: Roy Lancaster
Honorary Doctorate: The Very Reverend James Atwell
Wednesday 19 October at 2pm
Faculty of Humanities and Social Sciences Ceremony II
Honorary Doctorate: Dick Wilkinson
Honorary Fellowship: Allen Parton
Thursday 20 October at 10.30am
Faculty of Business, Law and Sport Ceremony I and
Basingstoke College of Technology
Honorary Doctorate: Greg Valerio
Honorary Doctorate: Mark Kermode
Thursday 20 October at 2pm
Faculty of Business, Law and Sport Ceremony II​
Honorary Doctorate: Bill Bryson
Honorary Fellowship: Gloria Vessey
Friday 21 October at 10.30am
Faculty of Arts: Ceremony I
Friday 21 October at 2pm
Faculty of Arts: Ceremony II
Honorary Fellowship: Kate Prince
Back to media centre