University of Winchester Chapel shortlisted for RIBA South 2017 Awards
21 Mar 2017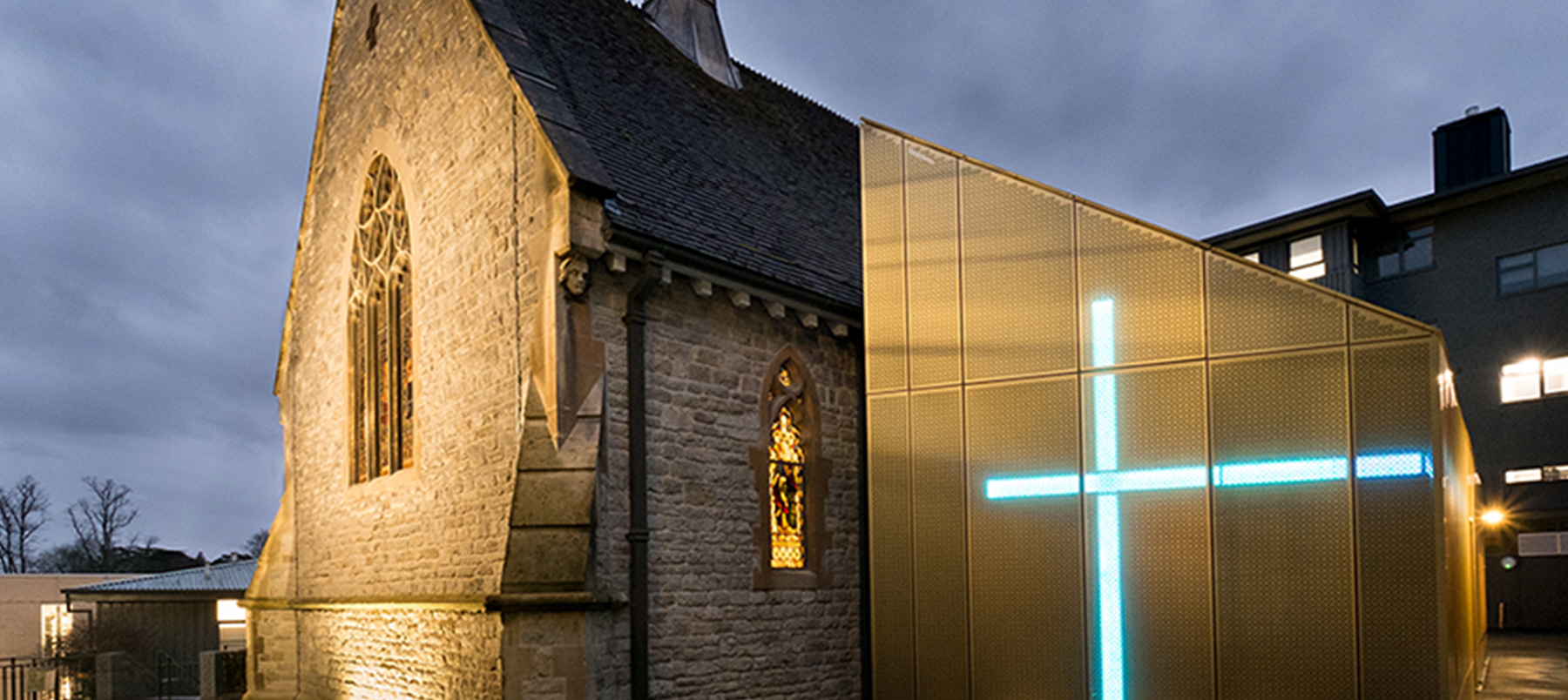 The University of Winchester's Chapel has been shortlisted in the RIBA (Royal Institute of British Architects) South 2017 Awards.
The Chapel is central to University life for students, staff and members of the community. It is used for a number of different events and purposes, including include concerts by the Foundation Music choirs and ensembles and, as a war memorial for the two World Wars, it acts as a focal point for both reflection and remembrance.
In 2015, the University commissioned
Design Engine Architects​
to oversee a complete restoration of the interior and exterior of the Victorian Chapel, which was originally built in 1880 and then extended in 1927.
The project also included an extension to the building to include a small side chapel and a social and meeting space. The brief was to create a very special project, to sit as a small 'jewel' in the heart of the King Alfred Campus.
"The Chapel plays a pivotal role in University life as a centre of worship and discussion, open to people of all faiths and of none as a place of quiet contemplation, as well as a place of joy and celebration," said Professor Elizabeth Stuart, Deputy Vice-Chancellor of the University of Winchester.
"The project to renovate and extend the building was one of the most visible expressions of our celebrations to mark the University's 175th anniversary in 2015 and so I am especially thrilled that it has been nominated for such a prestigious architectural award."
David Gausden, Director at Design Engine Architects, said: "We are delighted that the Chapel restoration and extension has made this year's
RIBA South Awards
shortlist. It has been an extremely rewarding project for our team here at Design Engine, that underpins the University's commitment to enhancing the spiritual and cultural experience of students and the wider community."
Fifteen buildings have been shortlisted in the region, which covers Berkshire, Buckinghamshire, Hampshire, the Isle of Wight, Middlesex and Oxfordshire.
Shortlisted buildings will be assessed by a regional jury and the winners will be announced at an Awards event at Ascot Racecourse on Thursday 25 May.
Photo: Courtesy of Design Engine Architects
Ends
Back to media centre