University of Winchester welcomes leading artist Rosa Branson to speak about her life and career
14 Sep 2017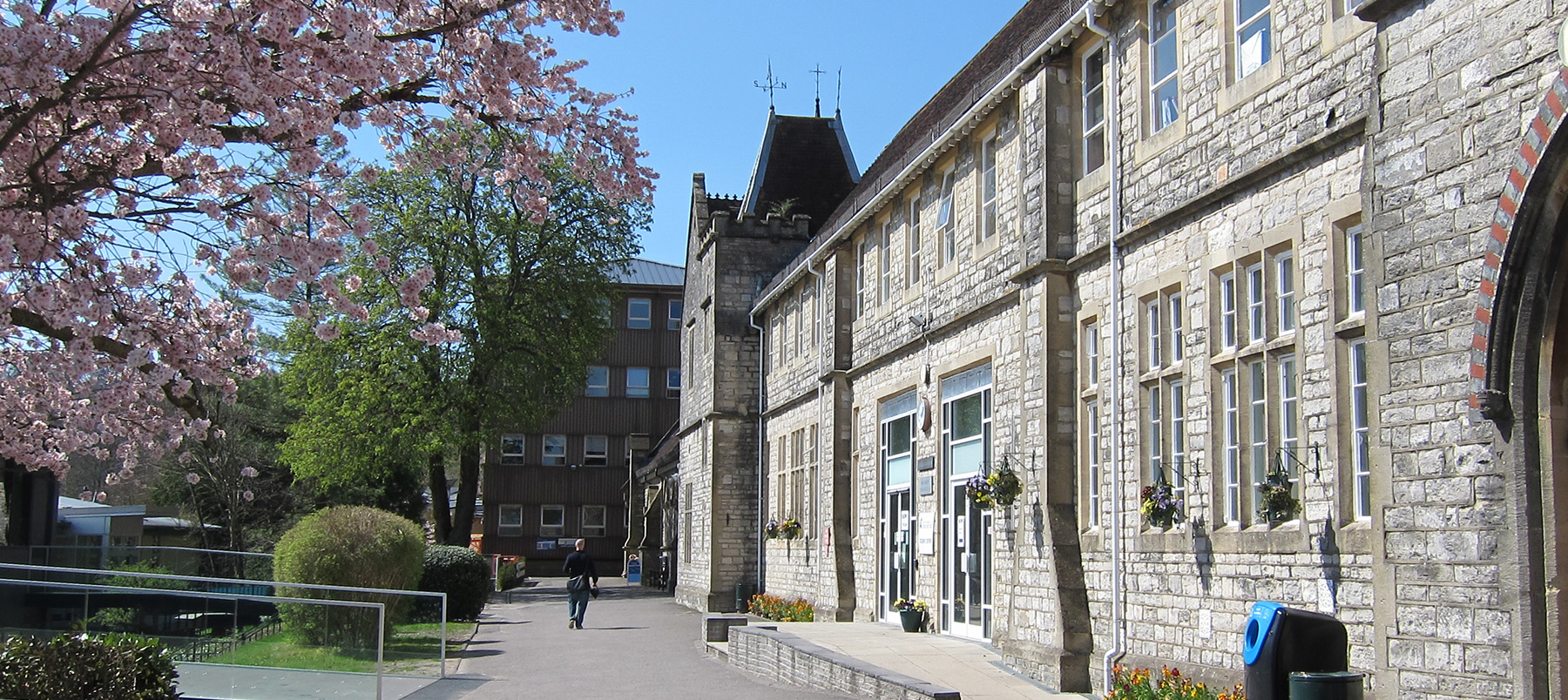 One of London's foremost painters visits the University of Winchester on Tuesday 26 September to talk about her life, inspirations and the challenges she has overcome throughout her lifetime.
A special event sees Rosa Branson MBE - described by Sotheby's as leading a new wave of super realists - in conversation with Professor Elizabeth Stuart, Deputy Vice-Chancellor of the University.
A British painter and fabric designer living in Highgate in London, Rosa Branson paints large story-canvases at the request of charities and lobby groups, both for display and to support fundraising. She has created work for countless non-profit organisations including the Red Cross, Help the Aged, the Salvation Army and Cancer Research. The University owns a number of her paintings including one celebrating the 175th anniversary of its foundation (pictured). Her inspirational charity work was recognised in 2010 when she was awarded an MBE. In 2013, she was made an honorary doctor of the University of Winchester.
"Rosa Branson has led a fascinating life and during her career she has produced over six hundred striking paintings, which is a phenomenal body of work. I'm very much looking forward to an inspiring and stimulating conversation with her," said Professor Stuart.
Rosa describes her father as being the biggest motivation for her work. Early in her career, she was told that she could not be a professional painter as to do so it was necessary to paint for six hours a day, and as a female it was only appropriate for her to paint small images.
She defied this and has spent the last 57 years painting for seven hours a day on huge canvases that dominate space and demand attention. Hugely detailed in their composition, Rosa uses classical Renaissance painting techniques on her canvases, which take an average of three months to complete.
She is co-director of the Worlington Movement, which serves as an open resource of information for students interested in learning the techniques Rosa continues to employ, to ensure that these skills are not lost forever.
Rosa Branson MBE in conversation with Professor Elizabeth Stuart takes place on Tuesday 26 September from 12pm to 1.30pm in the University Chapel, King Alfred Campus, Sparkford Road, Winchester SO22 4NR.
Back to media centre