MA
Creative Writing
Apply Online
Creative Writing at Winchester offers you the opportunity to evaluate and improve your creative writing in a dynamic, supportive environment. The programme is taught by professional writers and highly experienced practitioner-academics in Creative Writing, with a particular focus on fiction and literary non-fiction. There are opportunities to meet editors and published writers and, as your knowledge of the publishing industry expands, find out where your work fits within the market.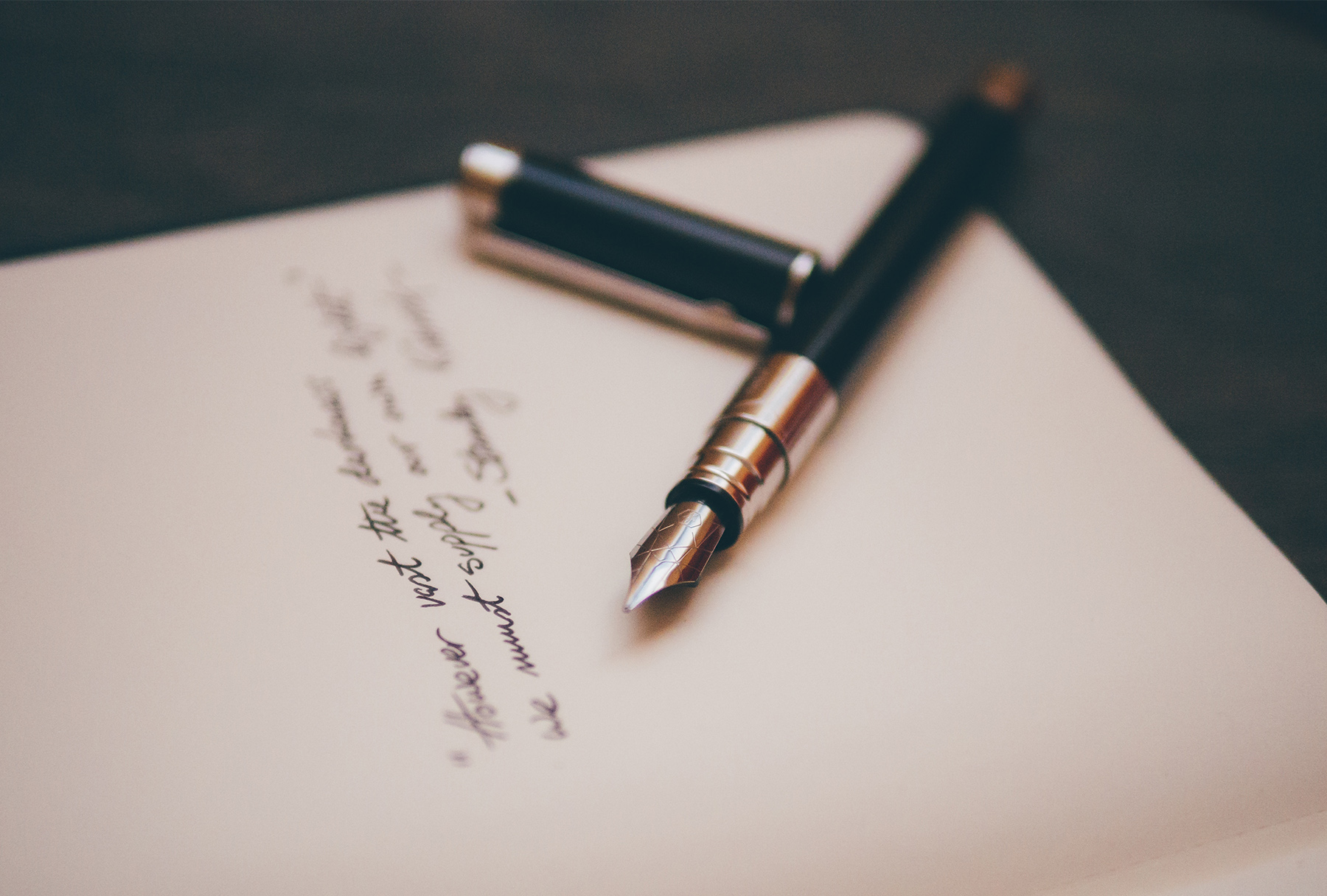 Course overview
You study a diverse range of fiction and narrative non-fiction by acclaimed contemporary writers, which allows you to explore different styles and genres including fantasy, crime, historical fiction and literary fiction and gain a critical foundation for your own writing while increasing your knowledge of the publishing world. Throughout the course, you create new work and discuss it in a supportive group of peers alongside your tutor as you redraft and refine. The structure of the programme enables you to experiment from week to week, hone your craft and develop complete short stories as well as engage with the demands of longer-form prose.
In the first semester you will take modules in contemporary fiction and literary non-fiction, and also develop a project that addresses ways in which writers engage with community audiences. The second semester focuses on genre fiction and preparation for your Independent Study project, which is a substantial creative submission of 20-25,000 words written over the summer months. This could be the first part of a novel, a collection of short fiction, the opening to a work of literary non-fiction or a hybrid submission, completed with tutor support.
What you need to know
Course start date
September
Location
On campus, Winchester
Course length
1 year full-time
2 years part-time (evenings)
Typical offer
Normally a first or second-class Honours degree
Course features
Refine your writing across a range of styles and genres

Understand where your work fits in the current publishing world

Be inspired and encouraged by guest writers and editors
Course details
Suitable for applicants from:
UK, EU, World
Learning and teaching
Teaching takes place: Evenings
Start date: September
The academic staff are professional novelists, scriptwriters, poets and writers of creative non-fiction, as well as cultural critics and playwrights. They are supported by guest writers, editors and literary agents. This course has long enjoyed a vibrant programme of visiting speakers.
Students have the opportunity to develop their creative work, give and receive feedback in weekly workshops, and work with lecturers who are all practitioners.
Location
Taught elements of the course take place on campus in Winchester.
Assessment
Our validated courses may adopt a range of means of assessing your learning. An indicative, and not necessarily comprehensive, list of assessment types you might encounter includes essays, portfolios, supervised independent work, presentations, written exams, or practical performances.
Each module typically comes with a creative writing assignment, or an assignment plus rationale (reflective piece) of approximately 4,000 words in total.
Students undertake a Dissertation between 20,000-25,000 words as part of their independent study with full tutorial support.
We ensure all students have an equal opportunity to achieve module learning outcomes. As such, where appropriate and necessary, students with recognised disabilities may have alternative assignments set that continue to test how successfully they have met the module's learning outcomes. Further details on assessment types used on the course you are interested in can be found on the course page, by attending an Open Day or Open Evening, or contacting our teaching staff.
Feedback
We are committed to providing timely and appropriate feedback to you on your academic progress and achievement in order to enable you to reflect on your progress and plan your academic and skills development effectively. You are also encouraged to seek additional feedback from your course tutors.
Further information
For more information about our regulations for this course, please see our Academic Regulations, Policies and Procedures.
Modules
Please note the modules listed are correct at the time of publishing. The University cannot guarantee the availability of all modules listed and modules may be subject to change. The University will notify applicants of any changes made to the core modules listed. For further information please refer to winchester.ac.uk/termsandconditions
Modules
The World of Writing
This module allows students to explore a range of different non-fiction genres, including memoir, Travel Writing, and reportage. In each case they will contemplate the ethical dilemmas of so doing, and the psychological dimensions of writing about their own lives and the lives of others. They will consider issues such as perspective, narrative, politics, audience, and editing. The module will focus upon how to use language to achieve certain effects. Much of the work will occur in practical workshops, working towards the submission for assessment of a specific piece prose non-fiction and an essay exploring the world of non-fiction writing (including the media) in relation to the UN's Sustainable Development Goals.
Fictional Writing
This module aims to help students develop their own practice as writers of fiction, through a consideration of the form and techniques used by published writers. It will consider plotting and the structuring of texts, as well as the subtleties of characterisation, dialogue and place in short and longer fiction. The module will analyse a selection of works, paying particular attention to more recent work and considering texts that range from Booker and Pulitzer prize winners to mass-market fictions; experimental odysseys to more sentimental journeys. Students will be encouraged to consider how these fictions work as texts, how they develop character, plot story, position the reader etc., and how they relate to audiences.
Students will work individually and in groups to create/develop stories and structures, characters and scenes for or from their own fictions. This module will be the beginning of their journey towards their Independent Study.
The Writer and the Community
This module is designed to enable students to become a successful writer within a community, whether that is through residencies or commissions celebrating a particular neighbourhood or group; responding creatively with site-specific works within an urban or rural environment; working with an online community, or the temporary 'community' of a festival; or involvement in a collaborative community-based art project. Whatever the platform or opportunity – whether it is an existing one that is applied for, or created in a pro-active way – the emphasis here is on real world social engagement, widening participation, and positive impact.
Genre Writing
This module allows the students to explore a variety of fictional genres, including but not limited to: Horror, Sci Fi/Fantasy, Crime, and Historical Fiction. By looking at texts from leading authors in each field, students will learn about genre conventions in relation to plot, character, and setting, and will use these skills to write a creative piece of their own in a chosen genre. Alongside the creative elements of the module, students will also critically examine genre fiction, with particular attention being paid to the roles of gender and race.
Independent Study Preparation
This module is designed to prepare students for the rigour of writing a longer-form creative piece. Issues of structure, sub-plotting, narrative drive, character development and 'voice' are considered within the context of the student's own ideas for their Independent Study and similarly targeted works of contemporary fiction or the specific genre they have chosen. The relationship between experimentation/originality and commercial imperatives/'what has gone before' will be considered to enable students to locate their own work more fully within current socio-cultural contexts, while workshops and group discussion deepen each student's interrogation of their own processes and challenge habitual modes of working.
Independent Study
The Independent Study is the culmination of the MA Creative Writing. Students will write, re-write and edit an extended creative piece, 20,000 to 25,000 words of a novel, or a script or poetry collection or work of creative non-fiction to be agreed by the Programme Leader and supervising tutor. They will realise ideas first developed in the Independent Study Preparation module and work under the expert guidance of a supervisor but with an emphasis on self-directed research and writing. The overall outcome will be a demonstration of the student's creative integrity, confidence and accomplishment in authorship.
Entry requirements
Normally a first or second-class Honours degree
Normally a first or second-class Honours degree or professional experience in the area of study. Applicants are required to submit a sample of their creative writing. (Continuing students who have achieved a first or upper second-class degree in BA Creative Writing or BA Creative & Professional Writing at the University of Winchester are not required to submit a sample of their creative writing).
Course enquiries and applications
Telephone: +44 (0) 1962 827234
Send us a message
Visit us
Explore our campus and find out more about studying at Winchester by coming to one of our Open Evenings.
International points required
If English is not your first language: IELTS 7.0 overall with a minimum of 7.0 in writing or equivalent.
Applications need to be submitted before the published deadline on our website. Late applications can be accepted throughout the remainder of the application year, for more information see our How to Apply section.
If you are living outside of the UK or Europe, you can find out more about how to join this course by emailing our International Recruitment Team at International@winchester.ac.uk or calling +44 (0)1962 827023
Visit us
Explore our campus and find out more about studying at Winchester by coming to one of our Open Evenings.
2024/2025 Course Tuition Fees
UK / Channel Islands /
Isle of Man / Republic of Ireland

International

Full-time
£9,550
£17,450
Part-time
£4,775
£8,725
Additional tuition fee information
If you are a UK student starting your degree in January / September 2024, the first year will cost you £9,550**.
If finance is a worry for you, we are here to help. Take a look at the range of support we have on offer. This is a great investment you are making in your future, so make sure you know what is on offer to support you.
**The University of Winchester will charge the maximum approved tuition fee per year.
Additional costs
As one of our students all of your teaching and assessments are included in your tuition fees, including, lectures/guest lectures and tutorials, seminars, laboratory sessions and specialist teaching facilities. You will also have access to a wide range of student support and IT services.
Mandatory
Printing and Binding
The University is pleased to offer our students a free printing allowance of £20 each academic year. This will print around 500 A4 mono pages. If students wish to print more, printer credit can be topped up by the student. The University and Student Union are champions of sustainability and we ask all our students to consider the environmental impact before printing.
SCHOLARSHIPS, BURSARIES AND AWARDS
We have a variety of scholarship and bursaries available to support you financially with the cost of your course. To see if you're eligible, please see our Scholarships and Awards.
CAREER PROSPECTS
Many graduates of the course have obtained publishing contracts, while others work in other aspects of publishing, or in teaching, media, the arts and business.
OUR CAREERS SERVICE