Learning and Teaching
Excellence in teaching is at the heart of our mission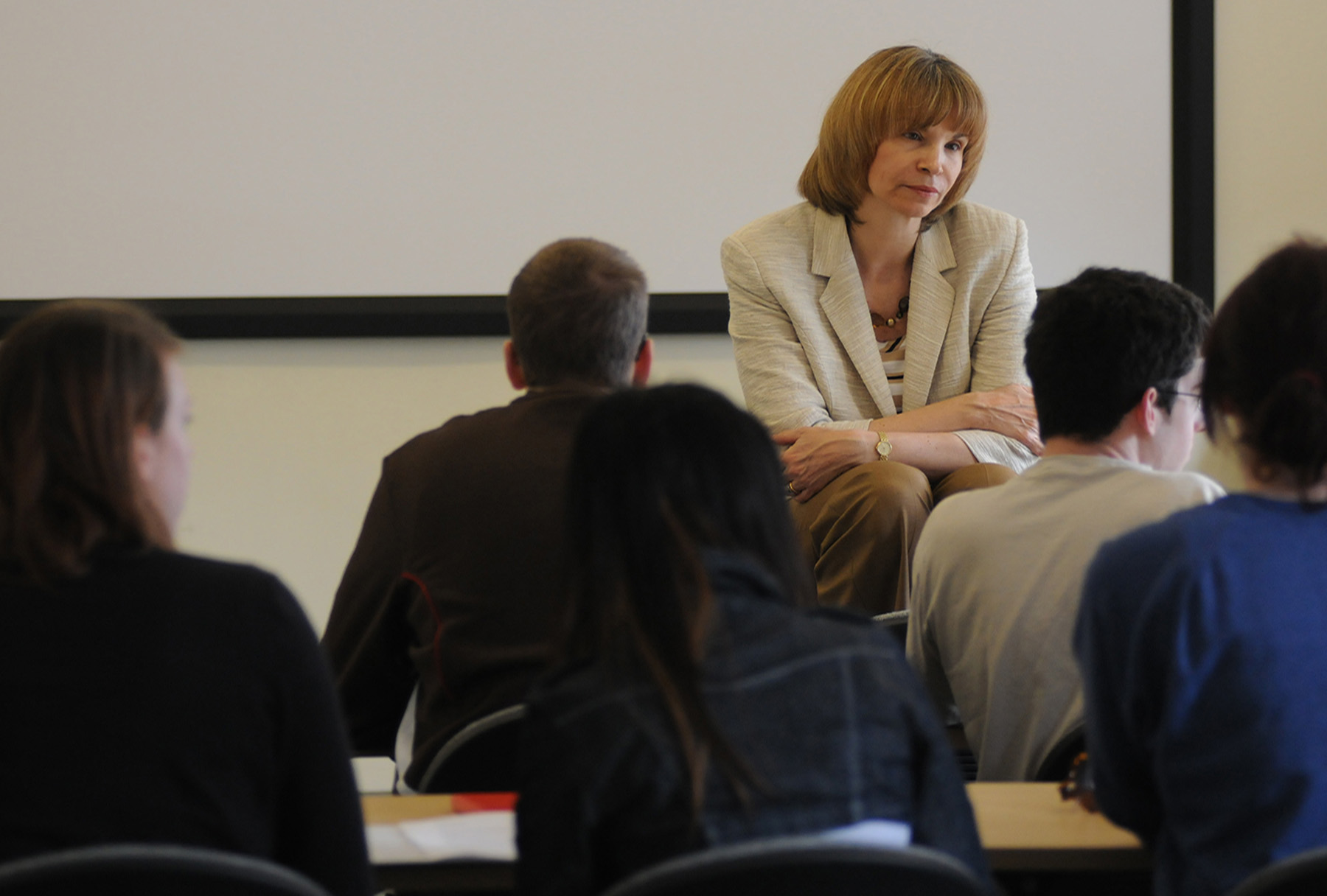 The Learning and Teaching Development team work closely with colleagues across the University to implement the Learning and Teaching Strategy. The L&T Strategy sets out the University's vision to enhance curriculum and pedagogy, to engage students in actively shaping their learning, and to foster a passion for excellence in learning and teaching among staff.
Learning and Teaching Strategy
The L&T Strategy sets out a vision of excellence in Learning and Teaching, concerned with curriculum, pedagogy, student engagement and the continuing professional development of staff. The Strategy sets out aspirations for learning and teaching in line with the University Values in three principal domains: Imagination, Expanding Horizons, and Wider World. The purpose of the strategy is to guide all L&T activity towards systematic enhancement by setting shared goals for deliberate enhancements.
The LTD team work in partnership with colleagues and in synergy with academic processes and committees to ensure that pockets of good practice become systemic enhancements. The use of evidence-led approaches like TESTA inform curriculum and assessment design within periodic review cycles, while institution-wide L&T projects drive innovation and enhancement. At the heart of our approach is a belief in evidence-informed practice, a passion for creating dynamic learning environments, and respect for disciplinary ways of knowing.
LTD devolves funding for faculty development and enhancement activities. Funding either supports Learning and Teaching Fellows, or enhancement projects. Funding across the faculties supports the Winchester Research Apprenticeship Programme (WRAP).
For more information about our strategy, see our policies and procedures section
For more information about any LTD projects please email LTD@winchester.ac.uk
Learning and Teaching Development Initiatives
MA in Learning and Teaching in Higher Education
This course enables you to develop as an inclusive and compassionate Higher Education teacher who is able to understand the needs of the learners you work with. For more information, please see the MA Learning and Teaching in Higher Education course page
CASTLE
Castle (Celebration and Accreditation Scheme for Teaching and Learning Expertise) is Winchester's programme for obtaining Associate Fellowship, Fellowship, and Senior Fellowship of the HEA. It involves workshops, mentoring and writing development to support you through the process of completing your application.
Technology Enhanced Learning (TEL)
TEL is implemented in an evidence-based and systematic way at Winchester, in spite of the rapidly changing environment. The purpose of using technology is central to any innovation we support - the use of TEL at Winchester starts with why. Students play an active role in shaping the digital environment, and in supporting innovation at Winchester.
For more information on TEL please email tel@winchester.ac.uk
TEL Champions Scheme

TEL Champions are students that have an interest in technology and how it can be used in education. They promote and share best practice with staff and students, look out for new innovations, and take part in technology focused projects. TEL Champions don't need to be a tech genius – the TEL team will help them develop their digital skills – and they receive training on how best to use online tools and support their fellow students.
For more information on TEL please email tel@winchester.ac.uk
CANVAS
The University of Winchester uses Canvas as its virtual learning environment. Canvas has been designed with current students in mind and features an intuitive user interface and a range of mobile apps for both staff and students. Completely cloud-based, Canvas ensure that students studying at the University of Winchester always have access to their course content as long as they have an internet-enabled device.

For more information on TEL please email tel@winchester.ac.uk
TESTA
Transforming the Experience of Students through Assessment (TESTA) is an evidence-based approach to assessment and feedback design across whole degree programmes and informs a holistic approach to assessment enhancement. All taught programmes at Winchester engage with TESTA as part of the periodic review process (revalidation). TESTA began as a National Teaching Fellowship Project (2009-12). TESTA collects evidence about programme assessment patterns, providing a student-centred yet collegiate approach to enhancing student learning, based on assessment principles. More than a 100 programmes in over 50 universities in the UK, Greece, India, Australia, and the USA have participated in TESTA.

TESTA has enabled many programme teams to rethink programme assessment patterns. To find out more visit the TESTA website.
ALFRED e-Journal
Alfred is the University of Winchester's student journal. It showcases some of the incredible work from students across the university, in order to celebrate the exciting academic contributions from students and provide a platform for officially publishing their work. Students are invited to submit essays, creative pieces, book reviews, critical commentaries etc. Each volume contains a plethora of fantastic work from students from various disciplines exploring inspiring, insightful and thought-provoking topics.
Read the latest copy and discover previous editions:
ALFRED is currently closed to submissions.
Senate Awards for Learning and Teaching
The Senate Awards for Learning and Teaching recognise and reward learning and teaching excellence. They raise the profile of learning and teaching champions, at Winchester, and highlight innovative practice.
These awards aim to celebrate individual success and collaborative learning and teaching initiatives that positively impact the student experience in creative and innovative ways. Each award will recognise an individual or team who have enabled a positive change, in practice, for colleagues and/or students across a variety of institutional contexts.
Learning and Teaching Innovation Funding
This funding stream is designed to support colleagues who wish to undertake an activity to enhance learning and teaching. While it has been in existence for a number of years, we have now revised this process to allow for greater variety in terms of the size and scale of projects. It is also intended that this new approach will help applicants make a more dynamic case for their proposal and facilitate speedier starts to initiatives.
Decolonising the curriculum
Decolonising the curriculum (DtC) is a process that requires us to interrogate the ways in which the legacies of colonialism and the impacts of racism (in all its forms) shape our knowledge about the world, as well as how that knowledge is taught, learnt and disseminated through our universities. The University of Winchester supports the Decolonising the Curriculum movement and is committed to embedding decolonial practice across our curricula.

The Learning and Teaching Development team (LTD) supports academic staff to develop decolonial practice and approaches within their subject areas in the following ways:
Embedding principles of decolonial practice into our curriculum design model, as incorporated into the new programme validation process
Offering bespoke programme workshops on decolonial practice and approaches, in partnership with colleagues in the University's Widening Participation team
Incorporating learning about decolonial practice into our MA in Learning and Teaching in Higher Education (MALTHE)
Hosting the University's annual Decolonising the Curriculum conference event
Offering bespoke support for the development of local decolonial practice and approaches, including through dissemination and funding opportunities.
WRAP – Winchester's Research Apprenticeship Programme
Students work with academic staff as an assistant for research in their discipline. Students are paid a bursary for their time and can work with the tutor for between 1 and 4 weeks. This is coordinated in the faculties individually.
The purpose of Learning and Teaching Development is to enhance the student learning experience and to provide educational development support to staff and programmes at Winchester. LTD works with students and staff to enhance learning and teaching, develop innovations and research best practice. The team has a national and international reputation for leading the sector in assessment and feedback, technology enhanced learning, and student engagement. The LTD team works closely with colleagues in the Academic Quality and Development Department, driving forward enhancements through quality processes.
The LTD team:
Dr Fiona Handley, Head of Learning and Teaching (Acting)


Dr Dave Barber, Head of Technology Enhanced Learning and Digital Literacies


Louise Clark, Canvas VLE Developer and Trainer


Rory Elliott, Department Administrative Officer


Matt Elphick, Technology Enhanced Learning Senior Research Officer (Technology Enhanced Learning)


Dr Elizabeth Munro, Educational Developer


Lee Saunders, Technology Enhanced Learning Trainer and Developer


Amy Shephard, Learning Systems Administrator

Dr Jessica Hancock, Head of Learning and Teaching

Rebecca Kelly, Inclusive Learning & Teaching Officer

Juliet Winter, Senior Researcher Learning and Teaching Development
Our specialisms are:
State of the art professional development in our Master's in Learning and Teaching in Higher Education
System-wide programme collaboration in curriculum and assessment design
Supporting colleagues in innovative Technology Enhanced Learning (TEL), including Canvas and in-class tools
Reward, recognition and reflective practice through our CPD offerings
Contact Us
Learning and Teaching Development.
University of Winchester
SO22 4NR
Tel:+44 (0)1962 841515