Haunting memories of West Hayes
13 May 19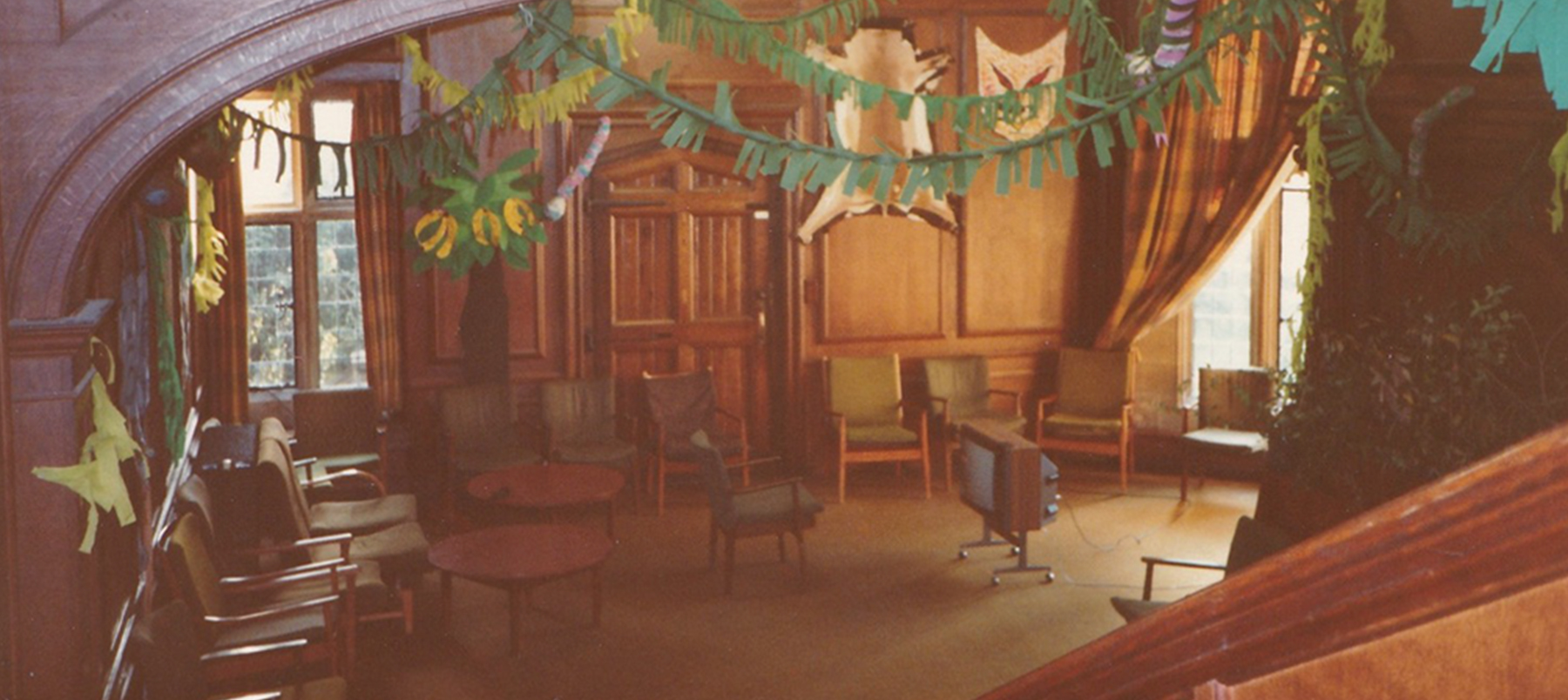 I write in response to an article by Stephen Baldwin (Cert.Ed. 1963-66) in the Autumn issue of Venta on life at West Hayes. I arrived as a first year student at the front door of West Hayes in October 1983, some twenty years after Mr Baldwin. As a shy, eighteen year-old I did not get involved in many of the antics which clearly continued in good West Hayes style.
I shared a small room, just at the top of the main staircase, opposite the toilets; great if you got caught short in the night! There were two windows, dressed with orange curtains. My desk was situated under the window which looked directly up Greenhill Road and I remember watching many a learner driver as they nervously approached the junction opposite.
We were told that we would be sharing rooms with a student who was similar to ourselves and for the purpose of this had to fill in a questionnaire regarding our interests. However, our actual experience led us to believe that either the Accommodations Officer had escaped from a pack of playing cards, or had every intention of broadening our humanity – as Mr Baldwin put it – by placing each B.Ed. student with a B.A. student with none of the same interests whatsoever! It didn't work of course and within a few days many students had swapped lodgings! Unfortunately, being shy I wasn't aware of these changes until after the event!
My B.A. companion was clearly very independent and a lot worldly-wiser than myself; I was quite in awe of her. However, sadly the pairing was a disaster due to my inability to cope with a condition which caused her to snore. As a result, I spent many a night wandering down the corridor of West Hayes with a sleeping bag tucked under my arm seeking refuge on the floor of a room belonging to friends.
Around 3am one morning, I had tiptoed into a room and was making myself comfortable on the floor when one of my friends sat bolt upright in bed announcing, "Morning Alison!" in a sing-song voice not befitting the hour. She then fell backwards onto her pillow, remembering nothing in the morning!
However, it is the Common Room which provides my strongest memory. A large, wood-paneled room carpeted. I believe. in green and containing a long wooden table at one end while edged like a dentist's waiting room at the other with a variety of chairs containing wooden arms and cushioned backs and seats for supposed comfort. These chairs all managed somehow to provide a view of the ornate main staircase rising through an imposing arch to a mezzanine floor above. A heavy wooden door, permanently locked, led out into the garden while another led into a large kitchen which was widely used by the B.A. students. Two tall windows permitted light to enter and a single TV stood conspicuously in the middle of the room, prompting much debate among the residents on what to watch. (Individual TVs were sadly lacking while Netflix was but a dream!). It was in this grand old room that I nervously sat on day one, not knowing what to say and watching while everyone else seemed to be doing a much better job! We once transformed this room into a jungle with the aid of some green streamers though today I have no recollection as to why!
I have no idea how old West Hayes is, or its history, but it was in this common room that I spent one of the most chilling nights of my life. My newfound freedom came at a price; having no one to badger me into studying, I found myself facing an essay deadline at nine the following morning with the entire assignment still to do! Not wanting to set a bad impression, I resolved to stay up all night if necessary to complete the essay on time. However, I wasn't alone in more ways than one!
Another student who also hadn't finished, though still well ahead of me, joined me at the large banqueting table as a shroud of silence descended from above. Being busy with our respective efforts, I have no idea at what time we were disturbed. The first we learned of a new arrival was when the door above us creaked open and then slowly shut with the aid of fire hinges. Heavy footsteps walked across the mezzanine floor above us and proceeded to descend the main staircase. Sitting opposite the stairs, I could clearly hear the footsteps, but to my alarm no one was there! My companion, whose back was to the stairs also turned to look after witnessing my eyes exit their sockets. The eerie footsteps descended right to the bottom of the stairs before silence was restored!
Within the hour, my companion was 'finished' and abandoned me in somewhat of a hurry! I spent the rest of the night not quite knowing whether I was alone and praying that the ghostly encounter would not revisit or even worse, take a turn round the Common Room. At six in the morning I was finally finished without, to my great relief, further incident.
We told a few of our close friends about our encounter, but otherwise kept quiet for fear of ridicule. Whether anyone else has ever experienced such an event at West Hayes I do not know, but the one thing I can report is that my assignments from that date forth were always finished in plenty of time!
Alison Morgan, nee Gwinnell (B.Ed. 1983 – 1987)
We are looking for photographs and anecdotes from your time at Winchester. You can send your stories by email to alumni@winchester.ac.uk and via post to the Alumni Team, University of Winchester, Sparkford Road, Winchester SO22 5EN. If you would like to send photos, please only send copies and not the original photograph.
Back to alumni