Terms and Conditions
Our Terms and Conditions apply to all students from the date they accept an offer to study with us. You can find the relevant terms and conditions for the year you started studying with us below.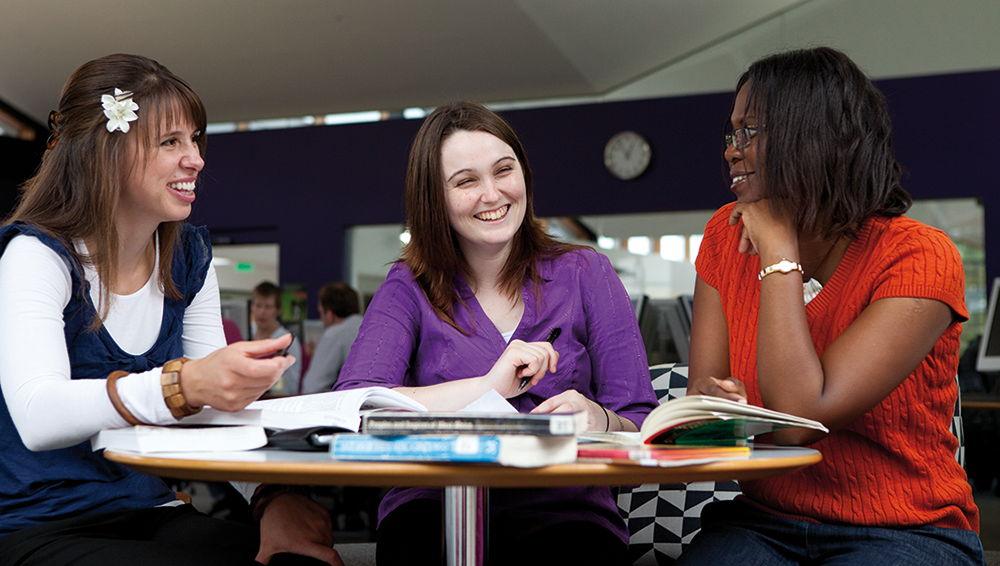 Policies and Regulations
The University's terms and conditions are accompanied by various policies and regulations. These form part of your contract information. They can be accessed on the Policies and Regulations page.
Other T&Cs, Freedom of Information and Copyright
Terms and Conditions of Use of Online Payments
1.Definitions
"Fees" Any fees payable to the University by a Student
"Card" The debit or credit card used by the Payer to make a Payment
"Payer", "You", "Your" The person making a Payment
"Payment(s)" A payment or payments made to the University by any person using the Online Payment facility on this website
"Print Top Up" Amount(s) paid by card online by a student to put credit on their Student Print Account
"Student" a person enrolled or, where appropriate, intending to enrol with the University for a Programme or Programmes"Student Print Account" Amounts held to pay for printing on University printing devices as and when required by the student
"University", "We", "Our", "Us" The University of Winchester, a charitable company limited by guarantee, incorporated in England with company number 5969256 whose registered office is at Sparkford Road, Winchester, Hampshire, SO22 4NR.
2. Introduction
2.1 This document (together with any documents referred to in it) explains the terms and conditions on which You can make Payments to the University in respect of Fees or Print Top Up. This online payment system is provided by the University and its third party suppliers. The University may update these terms and conditions from time to time and any changes will be effective immediately upon being set out here. By submitting a Payment You are agreeing to these terms and conditions. If You do not accept these terms please do not proceed with the submission of your Payment. You should print a copy of these terms and conditions for future reference.
2.2 Please note that these terms and conditions only relate to Your use of Our online payment facility. They do not govern any wider contractual relationship that You may have with Us. Acknowledgment of a Payment shall not in itself constitute an agreement between You and Us.
2.3 If you have any queries relating to Your use of this online payment system or these terms and conditions, please contact us on the following email addresses.

3. Use
3.1 All text, images and other content on this payment site is copyright of the University or its licensors unless explicitly stated otherwise. In accessing this payment site You agree that the payment site is made available for Your personal, non-commercial use only. Unless you have the University's prior written permission, You are not permitted to copy, make available to the public, download, store (in any medium), show in public, adapt or change in any way the material (or any part of it) contained on this payment site for any purpose whatsoever.
3.2 Without limitation to any matter set out in these terms and conditions of use You must not use this payment site to:
(i) commit or encourage unlawful acts or in breach of these terms of use;
(ii) misrepresent Your identity;
(iii) hack, or attempt to hack, any part of the payment site or any system used to run it;
(iv) store personal data derived from the payment site;
(v) technically harm the payment site and/or its systems (including, without limitation, computer viruses or malicious software or harmful data); and
(vii) provide any information that is inaccurate or is in breach of any laws or regulations. Where information provided by You whilst using the online payment system is inaccurate or does not agree with the University records, You may not be able to make a payment using this service.
4. Your Status
You undertake that:
4.1 You are capable of entering into legally binding contracts;
4.2 You are at least 16 years of age;
4.3 You are authorised to make the relevant Payment; and
4.4 in making any Payment You are not breaching any third party rights and are not acting fraudulently or in breach of any laws or regulations applicable in the UK or Your country of residence.
5. Payments and Refunds
5.1 Payments may only be made by or on behalf of Students who have registered with the University and been given a Student ID which may be used for this website.
5.2 All Payments must be made in Pounds Sterling. Any currency conversion costs or other charges incurred in making a Payment shall be borne by the Payer, and shall not be deductible from the amounts due to the University.
5.3 Payments for Fees will be applied to the Student´s University account in accordance with the details submitted electronically. Any cancellation rights and/or rights to a refund will vary depending on the terms of the wider contractual relationship between You and the University.
5.4 In the event that an overpayment is made in respect of any Fees, the credit balance arising will be used to offset any debt or invoice on the Student´s account (whether arising from tuition, accommodation, or any other Fees in due date order).
5.5 If there is no other debt or invoice, then the credit balance will be refunded in accordance with the University´s regulations for payments of Fees
5.6 Where there is an unused balance on a Student Print Account and the Student has finished their course of study at the University, then a refund of the balance will be made to the Student by request only, and when the Student Print Account balance exceeds £15.00.
5.7 If We are due to provide You with a refund, this will be made to the Card used to carry out the original transaction in accordance with the University´s regulations for payments of Fees; see link to regulations in 5.5. The exception to this are refunds of balances on Student Print Accounts, these will be made by other payment methods.
6. Recurring Card Payment Mandate
6.1 By accepting these terms and conditions, You authorise the University to charge the debit or credit card account You have provided to collect Payments of Fees as they fall due from the instalment term You have selected as detailed in the University Regulations for the payment of Fees.
6.2 You agree that there will either be sufficient availability or sufficient funds under the Card limit/account to make the recurring Card Payments when they fall due under the instalment terms.
6.3 In the event that a Payer authorises recurring Payments as detailed in 6.1 above but the expiry date of the relevant Card predates the date that any Fees are due, the University shall use reasonable endeavours to contact the Payer and the Student giving reasonable notice of such expiry before any Fees falling due after the expiry date of the relevant Card becomes due, but the University shall have no liability for any failure to contact the Student or the Payer. If your Card will expire whilst Payments have still to be made under a recurring Card Payment mandate, it is your responsibility to notify Us in advance in respect of alternative arrangements for Payment.
6.4 The Payer may cancel its instructions to the University to collect future Payments from its Card by giving the University at least 10 days' notice by email to:
studentpayments@winchester.ac.uk (For security reasons please do not send Card details by email).
The University shall confirm in writing to the Payer's email address such cancellation and, where the Payer is not the Student, the Payer consents to the University providing notice of such cancellation to the relevant Student
6.5 If the Card is due to expire in the circumstances set out in 6.3 and the Payer has not notified Us of alternative arrangements for Payment, or if the Payer gives notice of cancellation of its payment instructions in accordance with 6.4, the University shall be entitled prior to the relevant expiry date or end of the cancellation notice period (as appropriate) and on notice to the Payer to collect Payment from the relevant Card of all Fees payable to the University in respect of the relevant Student.
6.6 In the event that the University is unable to collect any Payment for all or any part of the Fees from the Card as a result of a reason related to the Student, all outstanding Fees for the relevant Student (including all remaining instalments) shall become due and payable immediately by the Payer.
7. Access to the system
7.1 While every reasonable effort has been made to ensure accessibility, the University does not guarantee that use of the online-payments system will be compatible with all hardware and software of its users.
7.2 You acknowledge that access to the online payment system may be occasionally restricted for short periods of time to allow for repairs, maintenance or the introduction of new facilities or services. The University will attempt to provide reasonable notice of any scheduled interruptions to such facility and shall endeavour to restore the facility as soon as reasonably possible.
7.3 Any links within this payment site to third party websites are not checked by the University and the University bears no responsibility for the content of external sites. If you access external sites through this payment site you do so at your own risk.
7.4 The University shall endeavour to procure that Payments are processed in a timely manner but the University makes no representations or warranties regarding the amount of time needed to complete processing because such processing is dependent upon many factors outside of the University´s control, such as delays in the banking system or in card networks. The Student will not be penalised for delays caused by factors outside the Student's control.
8. Liability
8.1 Unless We are at fault, We are not liable for any amount or kind of loss or damage that may result to you or a third party in connection with the use of this payment site in any way. Nothing will limit the University's liability for death or personal injury caused by its negligence, fraud/fraudulent misrepresentation, or defective products.
8.2 Every effort is made to ensure downloadable content is free from viruses. The University accepts no liability for damages resulting from virus infection as a result of a reason related to the Student.
9. Copyright, trade-marks and other intellectual property
9.1 The trade-marks and logos used and displayed on this website are registered and unregistered trade-marks of the University or those of others. You may not use these trade-marks without Our prior written consent or that of the relevant owner.
10. Data protection
10.1 Please see the University's Privacy Policy which governs the University's use of your personal information.
11. Governing law and jurisdiction
11.1 These terms of use are governed by English law. Disputes arising in connection with them shall be subject to the non-exclusive jurisdiction of the English courts.
12. Miscellaneous
12.1 These terms of use are not intended to, nor shall they confer any benefit on a third party, whether under the Contracts (Rights of Third Parties) Act 1999 or otherwise.
12.2 No waiver by the University of any breach of these terms by You shall be considered as a waiver of any subsequent breach of the same or of any other provision.
12.3 Section headings have been included for convenience only and shall not be considered part of, or be used in interpreting, these terms.
12.4 If, at any time, any provision of these terms is or becomes invalid or illegal in any respect, such provision shall be deemed to be severed from the terms, but the validity and enforceability of the remaining provisions shall not be affected as a result.
Copyright
© University of Winchester. All rights reserved

The University of Winchester and its content is copyrighted, this covers and includes all original material published on the website by staff or students.
Terms of site use
By accessing and using the University of Winchester website you are agreeing that the use of the content is for personal, non-commercial reference only.
At no time can part or all of the University of Winchester site be reproduced by any means or medium unless otherwise stated.
We do give permission for hard copies of pages to be printed for personal non-commercial use only.
We do give permission for content to be referenced for personal use as long as the University of Winchester of website is acknowledged as the source of the material.
Permissions
Unless already outlined any other use of the University of Winchester site content is not allowed without our express permission.
Contact us
If you have any queries about the use of the website and not covered above then please contact us.
Freedom of Information
What is the scheme?
The Publication Scheme lists information which is routinely published by the University of Winchester. A Publication Scheme is a requirement of the Freedom of Information Act 2000. The purpose of the Act is to promote greater openness by public authorities, including Universities and Colleges. The University scheme follows the model produced by the Office of the Information Commissioner.
How can I obtain the publications?
In most cases access will be via this website. There may be a charge levied for the production of paper copies. This will cover the cost of producing the copy and sending it. The minimum charge will be £5.
Minutes of several committees are included in the scheme, and are marked with an asterisk (*). For these publications, only the current year's minutes will be available on the web-page. Closed committee minutes, dealing with confidential matters relating to individuals, are not published.
All requests for non-web based publications should be directed to:
foi@winchester.ac.uk
Or by post to:
Data Protection Officer
The University of Winchester
Sparkford Road
Winchester
Hampshire
S022 4NR
What about information not included in the Scheme?
From January 2005, you will have the right to request any information from the University, which is not included in the Publication Scheme. Requests will have to be made in writing, and we will have to respond within 20 working days. We may charge a fee, based on Fee Regulations applying at the time. We will be unable to release information which is exempted by the Act.
Win Your Halls
If you make Winchester your first choice and apply for on-campus housing by 31 March 2022 you will be entered into a draw to win your first year of accommodation for free. The following terms and conditions apply:
This prize draw is open to all undergraduate applicants for 2022 entry who go firm and apply for accommodation by 31 March 2022.
Students must have selected the University of Winchester as their firm first choice University via UCAS in order to apply.
Anyone who meets these criteria will go into a prize draw to win their first year of on-campus accommodation for free.
The winner will be chosen by a computer process which produces verifiably random results.
The winner will be announced by 30 April 2022.
The prize draw does not guarantee a choice of accommodation. When making an application for accommodation students have the chance to list their preference choices in order of which accommodation they would most like to secure. We encourage all students to apply as early as possible to have the best chance of securing a preference choice. We allocate on a 'first come first served' basis in date order and we aim to offer students their preference choices.
The winning student will need to agree to be included in promotional activity following the prize draw and to be a 'room show-er' for campus tours and Open Days.
There is no cash alternative.