All about Ramadan
16 Apr 2021
The holy month of Ramadan (12 April - 12 May 2021) has just started and is being observed by University of Winchester students and staff who are Muslim. In the first of a series of guest blogs marking Ramadan, Mina Begum, a final year student studying BSc (Hons) Economics and Finance explains more about the significance of fasting during this holy month.
Ramadan is here and when writing this blog I wanted to post something helpful. So I rounded up my friends and asked them to ask me anything about the month of Ramadan. Here's what they asked me and how I replied.
What is Ramadan? Why do you do it?
Ramadan is the name of the ninth month of the Islamic Calendar. Muslims will fast during daylight hours, with a meal (Suhoor) just before the break of dawn and another meal (Iftar) at sunset to mark the breaking of the fast. This will continue for the entire month until Eid: the Islamic festival celebrating the end of fasting. It is a religious obligation incumbent on all fit and healthy Muslims.
So you're not even allowed to drink water?
No, we're not. But don't feel bad for us! We can drink come sunset, but there are so many people in the world who don't have that luxury.
Muslims must also donate 2.5 per cent of their wealth to charity each year: many wait until Ramadan to do so, indeed, any good deed carried out in Ramadan is multiplied. So I often donate the money I would have spent on food and drink to charities that supply the less fortunate with the same. Share The Meal (sharethemeal.org) is an app by the World Food Project where you can donate meals to people all around the world. Another great charity is Water Aid (WaterAid.org) which seeks to give everyone access to clean water; whenever I feel thirsty in Ramadan, I remind myself I can drink (just later that day!) but I always donate for those who can't.
How about smoking?
For Muslims, fasting extends beyond just food and drink: it is abstinence from anything that takes us away from reflecting, praying and carrying out acts of charity. Many people use Ramadan to kick bad habits, like giving up smoking or using bad language. Others re-evaluate how they spend their time: they go on a social media detox, or in extreme circumstances, actually cancel their Netflix account.
Who can fast?
Anyone that is physically fit to do so. Young children are exempt as well as the elderly who are vulnerable or have health problems.
Can I eat in front of you?
Of course! We want to live vicariously through you... But only during daylight hours.
Is it hard to do?
That's really dependant on the person. But it's remarkable how quickly the human body adjusts to the new eating and sleeping pattern. After about three days of fasting it becomes the new normal. Some Muslims report that when it comes to Eid, they struggle to eat since they've become accustomed to not eating in the day - though admittedly, I've never had that problem.
Is that the only time you fast?
No, there are voluntary fasts one can do throughout the year. Much like Jewish people with Yom Kippur, Muslims fast the days of Ashura. The Prophet (peace be upon him) made a habit of fasting Mondays and Thursdays weekly outside of Ramadan. This has been a great motivation for me in particular, as it ties in well with my current 5/2 diet.
If you're not eating all day, what do you do with your time?
It's surprising how much time cooking and eating takes out of our daily lives. We still have to shop for groceries of course, but many put our lunch hours and extra time to good use by reflecting, praying, spending time with family and even fundraising for charity. The Winchester Islamic Students Network have collaborated with Salam Charity to raise funds for food packages in Yemen, Somalia, Pakistan and Bangladesh. The Winchester Islamic Students Network will host a weekly podcast throughout Ramadan and other social events to raise money: for more information or to make a donation please visit @Winchesterisoc on Instagram.
How do you celebrate Eid?
With a massive feast! Muslims wear their best clothes, pray at the Mosque and spend time with their families. Often relatives will visit and there's a lot of gift giving involved. It's tradition to dress well and many opt to decorate their hands with Henna.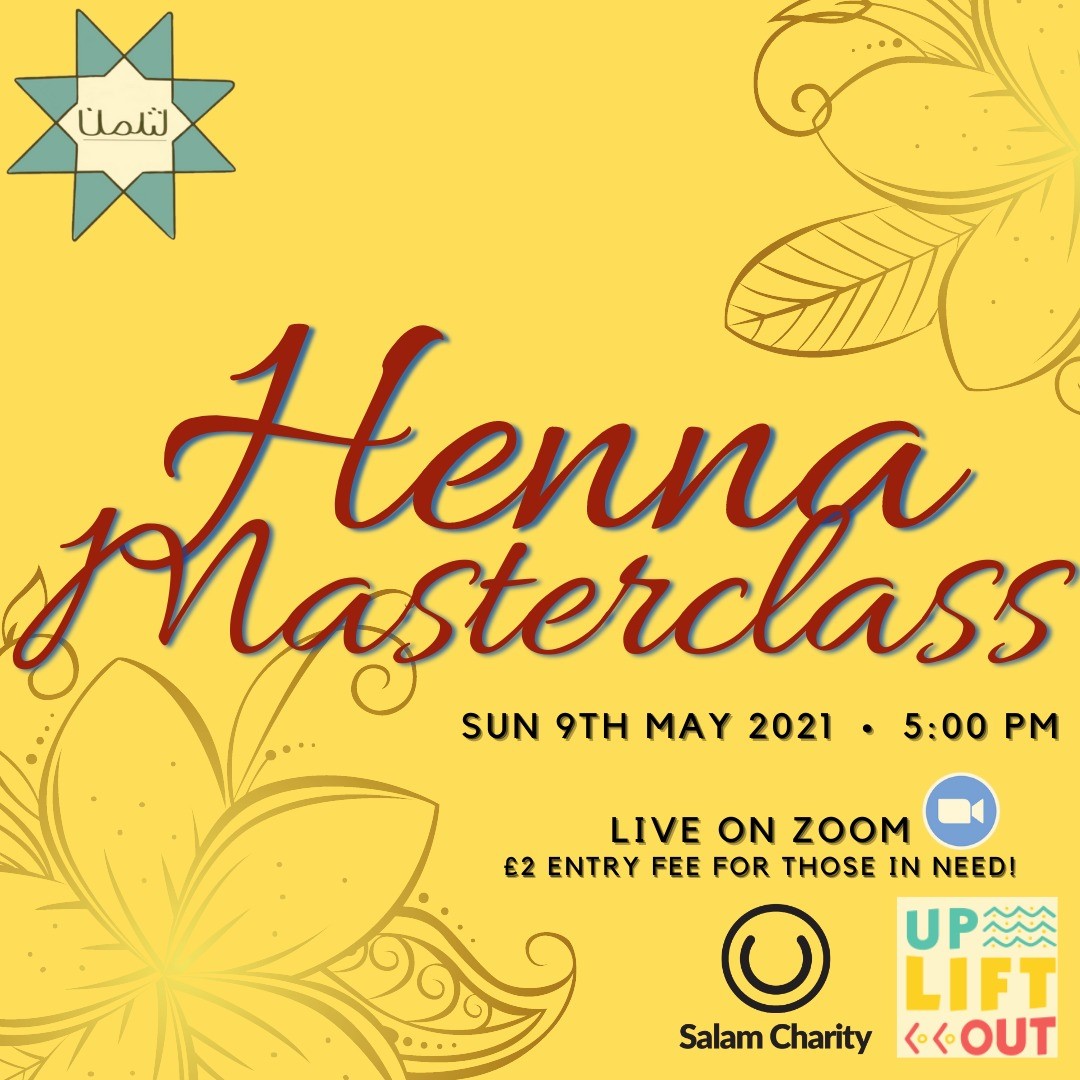 Winchester's Islamic Student's Network will be holding a Henna Masterclass via Zoom on Sunday 9 May 2021 at 5pm. 100 per cent of the proceeds will go to Salam Charity: visit @Winchesterisoc Instagram page for more information.
Image credit: Nazifa Qureshi
Press Office | +44 (0)1962 827678 | press@winchester.ac.uk | www.twitter.com/_UoWNews
Back to media centre