Class of 2021 celebrate achievements at University of Winchester Graduation ceremonies
27 Oct 2021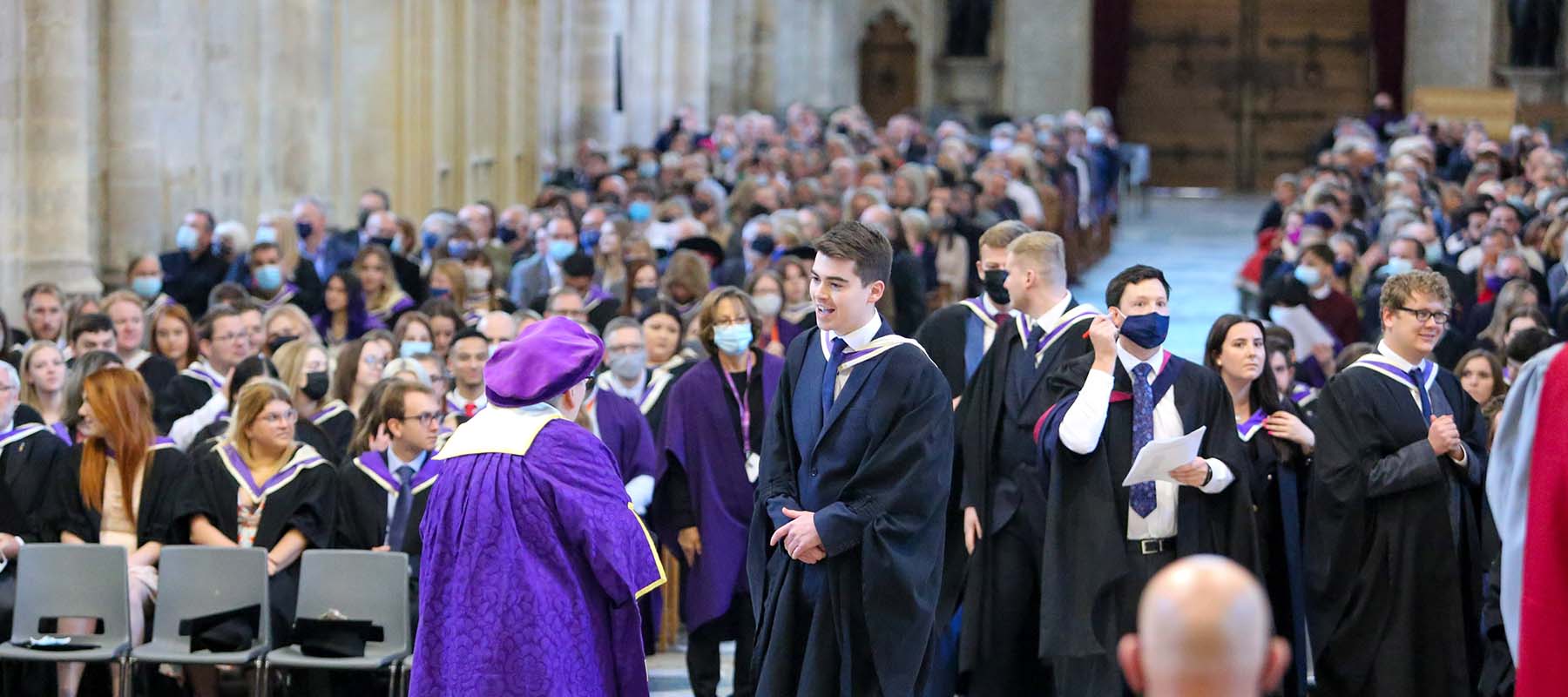 The achievements of University of Winchester students and of public figures were recognised at Graduation ceremonies at Winchester Cathedral last week (19-22 October).
More than 2,000 University of Winchester students in the Class of 2021, who finished their studies earlier this year, were joined by their families and friends at 17 ceremonies.
Graduation also saw the achievements, distinguished careers and contributions to society of inspirational individuals celebrated with the award of honorary degrees.
Historian and film maker Michael Wood (Doctor of Letters), conservationist David Mills MBE (Fellowship) and actor/director Kwame Kwei-Armah (Doctor of Arts) were all honoured.
University of Winchester alumna Judge Carole Burgher was awarded an Honorary Doctor of Law and professional quizzer and Egghead Kevin Ashman, who lives in Winchester, received a Fellowship.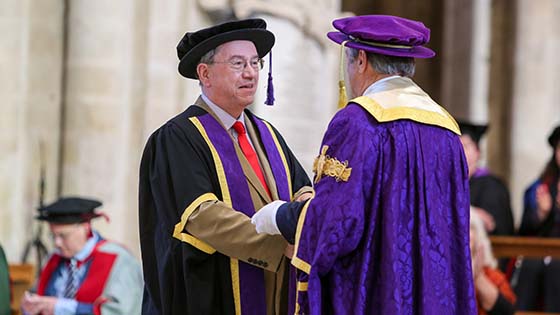 David Mills said: "My main message to the students graduating is: 'believe in yourself. Never give up. You are the future. And if you've got your dreams, dream with your eyes wide open, like I did, and the world will become your oyster'."
Kwame Kwei-Armah said: "My message to all of the students graduating is there is only one real rule: be true and to yourself. Look at the world through your lens and understand how you conserve it and then ultimately how you can take care of yourself, so you can serve it and serve yourself."
Other distinguished figures honoured by the University at Graduation were:
Samantha Hunt MBE (Fellowship), a former winner of the Secondary School Teacher of the Year Award and the Anne Frank Award for Inspirational Educator of the Year.
Myrrdin Rees OBE (Doctor of Science), consultant hepatobiliary surgeon at Hampshire Hospitals NHS Foundation Trust.
Paul Kettley (Doctor of Science), who had a 30-year career with IBM and was appointed as an 'IBM Master Inventor' as recognition for achieving over 20 software patents and mentoring others on their journey as inventors.
Press Office | +44 (0) 1962 827678 | press@winchester.ac.uk | www.twitter.com/_UoWNews
Back to media centre