Countdown to race day!
24 Aug 2017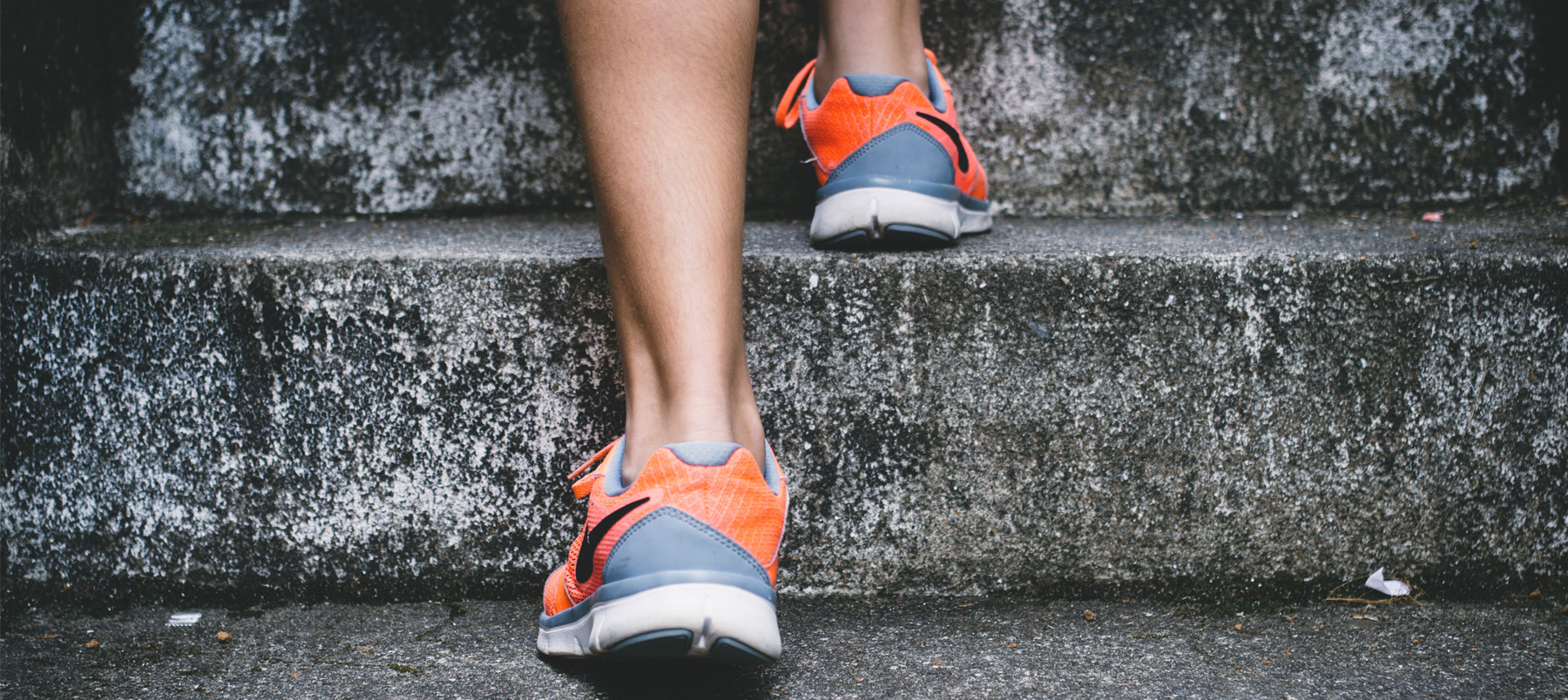 The Winchester Half Marathon takes place on Sunday 24 September: starting and finishing in the historic heart of the city, the route also takes in the beautiful surrounding countryside and local landmarks such as St Catherine's Hill and the Cathedral.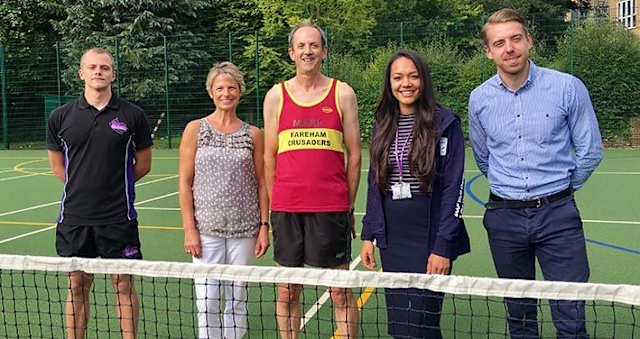 Pictured above, left to right: Hallum, Melissa, Mark, Jodie and Phil.
A number of staff and students at the University of Winchester – an official partner of the Winchester Half - have been given complimentary passes to the race. Each of them has a different reason for competing and here some of the runners share their stories.
Melissa Callister, Apprenticeship Manager
I'm really looking forward to taking part in the Winchester Half. I've done a few half marathons before but it's great to have one on our doorstep, and to be able to run parts of the route in training. Friends who took part last year all said what a good event it was, with lots of support on the course.

I'm running two or three times a week at the moment and gradually increasing my long run. I'm up to ten miles now, so I need to keep adding on for the next few weeks. The route is pretty hilly but it's hard to avoid running up hills if you train in Winchester, so I'm not too worried about that.

Completing the Winchester Half in anything under two hours would be a good result for me…!
Phil Malatesta, Sports Operations and Participation Manager
This will be the fifth half marathon I have completed and the second in Winchester. My best time was at the Kenilworth Half Marathon which I completed in one hour 29 minutes: this was definitely when I was at peak fitness.

My girlfriend is currently training for her first half marathon, so I am training with her and ensuring she is ready in terms of her fitness level. I am just concentrating on ensuring I can run for a long period of time comfortably. Last year I completed the Winchester Half in two hours: I would love to beat this but we will shall see!

My motivation for completing the Winchester Half this year is my friend Neil Vines who passed away in 2015 of cancer. He completed the Three Peaks Challenge whilst undergoing chemotherapy and raised over £4,500 for the Teenage Cancer Trust. If he did that, I feel I can definitely do this!
Mark Brooks, Princes Mead Chef/Manager
Aged 56, I have only been running for four years. I started with Southampton Park Run, but within six months began to enter races.

The Winchester Half will be my fourth half marathon this year. My personal best time is one hour 37 minutes which I ran at the New Forest Running Festival at the end of summer last year. I would eventually like to run the half marathon in under one and a half hours but it would have to be flat, so not in Winchester!

I have a Just Giving page raising money for the Alzheimer's Society. My mother has had this disease for over 20 years and it has been distressing to watch her memory fade over this time until now she has no memory to speak of.
Jodie Anthony, Widening Participation Co-ordinator
After having my little girl, I decided to take up running to lose weight: then after taking part in various races, I became hooked.

Running is now part of my lifestyle to remain fit and healthy, not just to lose weight. I've started running with my toddler to help show her exercise doesn't have to be daunting. After taking part in the Great South Run, I decided to push myself a bit further by completing the Winchester Half with the aim of completing a full marathon in the future.

It's been really tricky trying to fit training around work and family life, plus I've been back and forth to London volunteering at the Athletic and ParaAthletic World Championships this summer. However, I've just gained the confidence to run with a buggy so now we often go on runs along Southsea seafront as a family or join in with the Great Local Runs on a Sunday morning. I also sprained my ankle three times in three months playing netball, which taught me a lot about the importance of rest breaks.

I'm not quite sure how ready I am for the hills but I'm aiming to complete the Winchester Half in around two hours 15 minutes, if I manage to stay on track! If you see me flagging at the bottom of the hill, please entice me to the top with a variety of tempting snacks – hint: chocolate is my favourite.
Hallum Collier, student and Sports Facilities Assistant
I completed my first half marathon in Bristol nearly three years ago and have been wanting to take part in another ever since. Hopefully three years gone means three years' improved fitness – so I am hoping to beat my current personal best time of one hour 34 minutes.

Conquering the hills in Winchester has been the hardest part of training, but I am now doing ten+ mile runs each week. I am also taking part in the Oxford Half in October, so training for two events has made it a little easier!
Back to media centre