Expect the unexpected: Winchester-Mandela Museum Exchange 2018
17 Apr 2018
Eleven Winchester undergraduates, studying teacher education and film, are currently on a two-week placement in South Africa, on the first visit as part of the University's partnership with the Nelson Mandela Museum. We'll be featuring regular posts from them during their visit: here's the first report from trainee teacher Evie Mobley-Down.
Expect the unexpected. This is a phrase that, as a student teacher, I have lived by on placements.

However, a trip to South Africa has really opened my eyes towards the extent to which it can be applied: limited running water, picking up a Belgian travel writer, squashing 13 people into a nine-person minivan and green tea mouthwash are just some of the unexpected twists our journey has taken within the first 48 hours.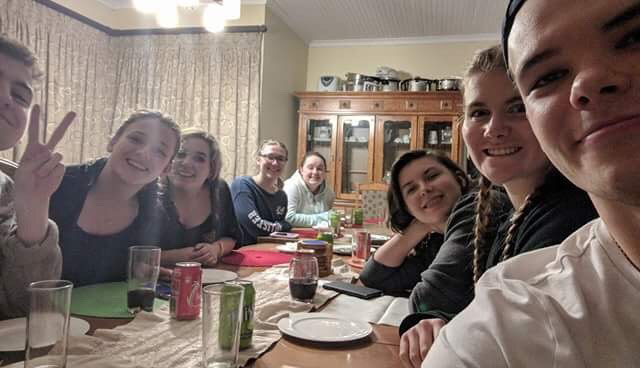 We have been fortunate enough to be guided round the village of Qunu (a place name I am still trying to master pronouncing) and the city of Umtata by a friendly Mandela Museum worker named Zedbee. He has helped us explore a local supermarket, shown us two amazing Nelson Mandela museums and braved a 40+ minute journey, on a road that puts England's potholes to shame, to allow us to meet the Chief of the 'Great Place' in Mqhekezweni, the village where Mandela spent part of his boyhood.

All of these experiences have been amazing, but the most memorable part for me happened at the second museum. Zedbee took us to see 'The Sliding Stone' that Nelson Mandela and his friends slid down when they were children. Maddie, Sam and I all followed in his footsteps and had a go - and my top tips . . . Go barefoot and don't bother with a make-shift sled.
More information about the University of Winchester-Nelson Mandela Museum partnership here.
Back to media centre