Five great books by University of Winchester authors to add to your summer reading pile
26 Jun 2020
Lockdown may be easing, but whether you're going on holiday or staying at home over the summer months, we have five fantastic book recommendations for page turners written by University staff and alumni.
Snegurochka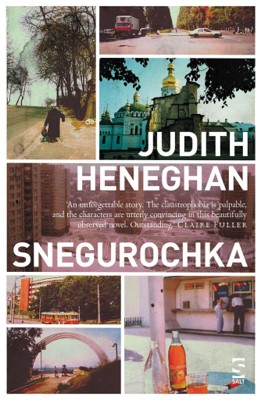 Set in Kiev in 1992, Judith Heneghan's first novel for adult readers follows Rachel, a troubled young English mother, who joins her journalist husband on his first foreign posting in the city. Terrified of the apartment's balcony, she develops obsessive rituals to keep their baby safe. Her difficulties expose her to a disturbing endgame between the elderly caretaker and a local racketeer who sends a gift that surely comes with a price.
Judith, Senior Lecturer in Creative Writing, lived in Kiev between 1992 and 1994 where her inspiration for the novel derives.
Jackie Law, on neverimitate, wrote: "This is a fascinating portrayal of Kiev and its people, written with skill, depth and sympathy but never shying away from darker facets. At its heart is the story of a marriage, of motherhood, and of a place contaminated by its terrible history. It is an alluring and gratifying read."
Snegurochka was shortlisted in the 2019 Edward Stanford Travel Writing Awards in the Fiction in a Sense of Place category and longlisted for the Not the Booker Prize 2019.
The Unexpected Return of Josephine Fox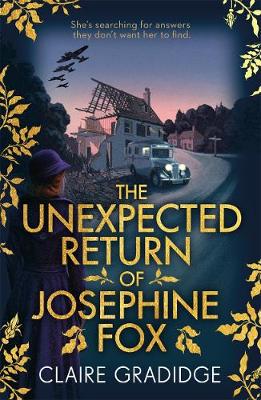 This historical crime drama by Creative Writing PhD graduate Claire Gradidge scooped the 2019 Richard and Judy Search for a Bestseller competition for first-time unpublished authors.
Josephine returns to her home town of Romsey after a long absence, on a quest to solve the mystery of who her father was. She arrives in the town just after an air raid has destroyed a local pub. Seven known bodies are retrieved from the ruins, but an eighth body - that of an unknown girl - is also recovered. As Josephine works alongside the coroner to establish the identity of the girl and discover who the murderer is, she also uncovers her own personal history.
Foyles called it: "The perfect read for fans of Sunday night drama. Agatha Christie meets the Mitford Murders in this deliciously dark golden age mystery of wartime family secrets and lies in small town England."
The Knives

"Around the time [BBC drama series] The Bodyguard got too ludicrous for words I thought: 'How come nobody has adapted Richard T Kelly's political thriller The Knives into the edge-of-your-seat Sunday night TV hit it demands to be?'" So wrote David Hepworth in the New Statesman's Books of the Year 2018 round-up.
David Blaylock, the hero of this gripping political thriller, is a Conservative Home Secretary dealing with the life-threatening consequences of piloting anti-terrorism legislation through parliament. An ex-soldier from a modest background, Blaylock has a life-story that the public respects. Privately, though, he carries pain and remorse - over some grievous things he saw in the army, and his estrangement from an ex-wife and three children for whom he still cares. A solitary figure in a high-pressure world, with no place to call home, Blaylock is never sure whom he can trust or whether his decisions are the right ones. Constantly in his mind is the danger of an attack on Britain's streets. But over the course of one fraught autumn Blaylock finds that danger moving menacingly closer to his own person.
Richard is a Lecturer in Creative Writing and Professional Writing at the University of Winchester.
Our Endless Numbered Days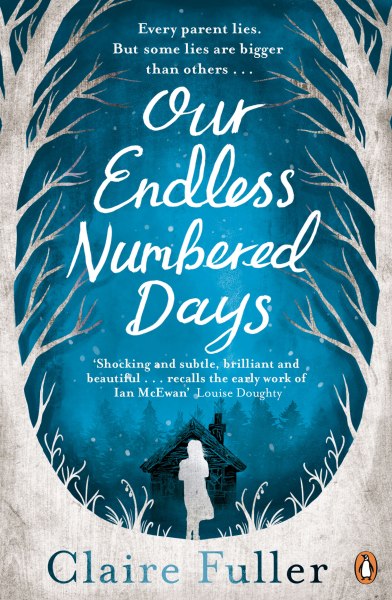 This is Winchester-based novelist and Winchester Creative Writing alumna ClaIre Fuller's first novel, which won the 2015 Desmond Elliott Prize for debut fiction.
In 1978, eight-year-old Peggy Hillcoat spends her summer camping with her father, playing her beloved record of The Railway Children and listening to her mother's grand piano.
After a family crisis which Peggy doesn't fully understand until later, her survivalist father James takes her from London to a cabin in a remote European forest. There he tells Peggy the rest of the world has disappeared. Her life is reduced to a piano which makes music but no sound, a forest where all that grows is a means of survival and a tiny wooden hut that is Everything. Peggy isn't seen again for another nine years.
The Sunday Times review said: "Fuller writes with a singing simplicity that finds beauty amid the terror."
The book was also longlisted for the International Dublin Literary Award, nominated for the 2015 Edinburgh First Book Award, longlisted for the 2016 Waverton Good Read Award and was a finalist in the ABA (American Booksellers Association) 2016 Indies Best Books Award. It was a Richard and Judy Book Club pick for Spring 2016, and a Waterstones Book Club book. In 2015 it was selected by Powells as an indispensible book.
Flight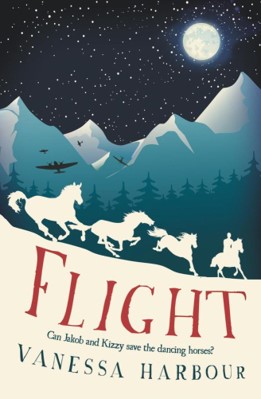 The only children's book in our list, Flight is the debut novel of Vanessa Harbour, Senior Lecturer in Creative Writing.
Aimed at 8-12 year olds, the novel is inspired by the true story of the rescue of the Spanish Riding School's Lipizzaner horses during the Second World War, known as Operation Cowboy. Set in Austria in 1945, the story follows Jakob who is sheltering with Spanish Riding School groom Herr Engel at a remote country stables where they are hiding the precious Lipizzaner stallions the Nazis want to steal. When a German officer comes looking for Jakob and finds the horses, Jakob and his guardian know they must get the stallions to safety, but the only way is straight through enemy territory. Joined by Kizzy, an orphan Roma girl, the three must guide the horses across the perilous Austrian mountains.
Flight was selected for Empathy Lab's Read for Empathy Collection 2020, shortlisted for the Sheffield Children's Book Awards 2019, and longlisted for the Branford Boase Award 2019.
Reviewed for the New Statesman's Best Children's Books of Summer 2018, Amanda Craig said: "Harbour's engaging characters, both human and equine, gripping plot and real-life inspiration make this a great ride for ages ten-plus."
Press Office | +44 (0) 1962 827678 | press@winchester.ac.uk | www.twitter.com/_UoWNews
Back to media centre