Former professional footballer John Barnes talks race and professional sport at University of Winchester
13 Feb 2019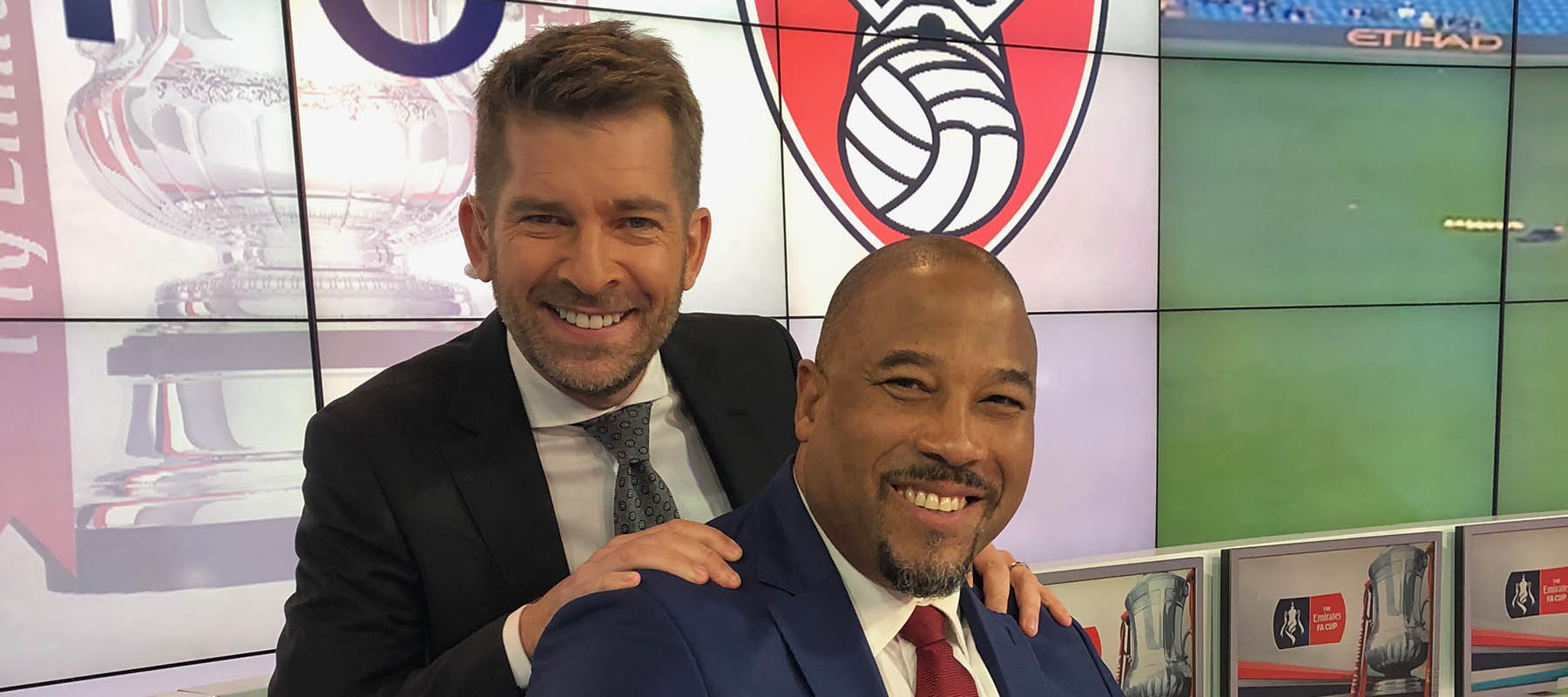 Outspoken former professional footballer and manager, John Barnes MBE, discusses his days as an England, Liverpool and Newcastle footballer, as well as issues around race, culture and ethnicity at a special speaking event at the University of Winchester on 26 February.
John will be in conversation with international journalist, broadcaster and Senior Lecturer at the University, Angus Scott, and will share his experiences as the target of racial abuse while playing for England.
A Jamaican-born Englishman, John is vocal about the issue of racism and discrimination and has previously met with former Prime Minister David Cameron to discuss means of tackling racism in football. Most recently, John commented publicly on remarks made by Liam Neeson in an interview about recognising his own personal prejudices.
John Barnes is widely regarded as being one of the most talented players to wear an England shirt. He was twice named Football Writers' Association Footballer of the Year and was awarded the accolade of Professional Footballers' Association Player of the Year in 1988 – an award voted for by his fellow professionals. He has also managed a number of teams including the Jamaican national team. Subsequently, John has worked as a commentator and pundit for several TV companies. He has appeared on TV programmes including Strictly Come Dancing and Who do you think you are? and has worked as a Save the Children Ambassador.
John Barnes MBE in conversation with Angus Scott takes place on Tuesday 26 February at The Stripe, King Alfred Quarter, University of Winchester Sparkford Road, Winchester SO22 4NR. The event will commence with refreshments at 6pm, with the talk starting at 6.30pm. Entry is free but booking is essential. Book your place: www.winchester.ac.uk/johnbarnes
Press Office | +44 (0) 1962 827678 | press@winchester.ac.uk | www.twitter.com/_UoWNews
Back to media centre