Home schooling during lockdown: University study aims to understand how parents are coping with the challenge
14 May 2020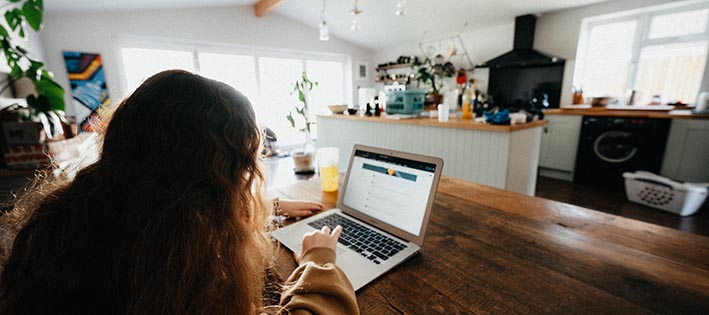 Most parents of school-age children are now responsible for home schooling them, as the coronavirus lockdown in the UK continues.
But without any experience or time to prepare, and alongside weathering the pandemic, jobs and other caring responsibilities, how are parents coping with the realities of ensuring their children carry on learning while schools are closed?
A team of researchers from the Childhood and Youth Research Group, in the Psychology Department at the University of Winchester has launched a new study which aims to understand how parents are managing the demands of homeschooling and parenting during the coronavirus lockdown, which began on 23 March.
The researchers aim to recruit a large sample of parents in the UK, who are currently teaching their children at home. The information gathered via a short online survey will help researchers better understand the challenges they are facing.
"We want to find out how parents' experiences of home schooling their children during lockdown are affected by differences in parenting styles, stress and coping behaviours, and creativity," said Dr Ana Aznar, a developmental psychologist and lecturer in Psychology at the University of Winchester who is a member of the research team.
"The British Psychological Society issued some brief advice to parents and carers just before schools closed, but home schooling will be a first for the majority of those parents and each of them will have a different perspective which will impact how they rise to the challenge."
"We are asking as many parents as possible to give us a little of their time to tell us how they are managing homeschooling their children during the lockdown to help our understanding."
The online survey takes around 20 minutes to complete. Parents are eligible to take part if they reside in the UK with at least one child who was attending a primary or secondary school before the schools closed, and who is now solely or jointly responsible for managing home schooling with the help of school resources.
Parents interested in taking part in the study can find more information and the online survey on the University website at: www.winchester.ac.uk/homeschoolingduringlockdown
Researchers are also collecting responses from parents in Spain, which has been in lockdown for even longer than the UK with more stringent restrictions on leaving home.
Press Office | +44 (0) 1962 827678 | press@winchester.ac.uk | www.twitter.com/_UoWNews
Back to media centre