How can play help university students learn?
8 May 2018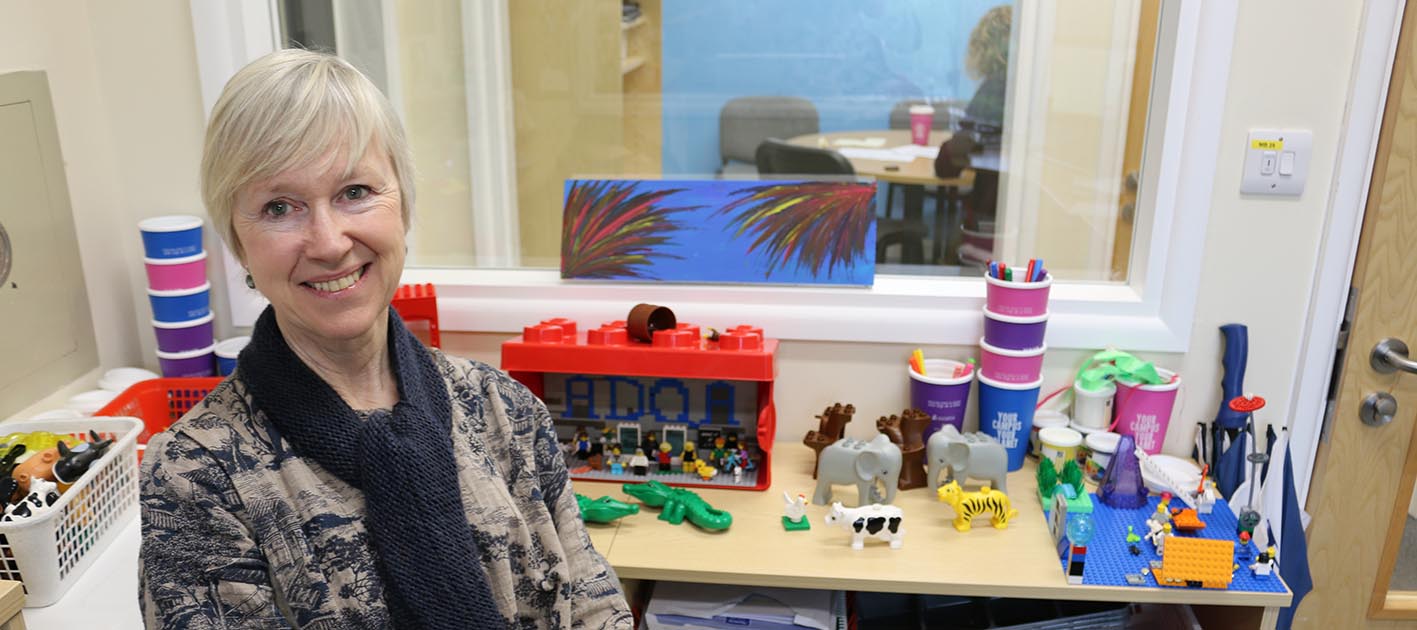 Has the scientific value of play been underestimated in the higher education sector?
This important question will be explored at a thought-provoking public lecture at the University of Winchester on Wednesday 9 May.
Play has long been accepted as vital to human development in early years but it plays little to no role in formal education by the time learners reach adolescence and adulthood. However, research and education theory has increasingly shown that play is important for brain growth and enrichment, in addition to social and cultural relations.
In her inaugural lecture, Alison James, Professor of Learning and Teaching at the University of Winchester, will explore the multifaceted nature and value of play and will discuss why higher education is missing out by not using this important tool to aid learning. Drawing on theory, practice, research and her own experiences, she will discuss how play motivates us to be curious and to explore concepts, build connections, grapple with complexity and develop new perspectives.
Alison James said, "Play changes the shape of our brains, encourages creative thinking and leads to innovation and yet it is underutilised in a higher education context. In my lecture, I will discuss the benefits of play to those of all ages and will discuss why this important tool should be embraced in universities across the country."
Alison James is the Director of Academic Quality and Development at the University of Winchester. She has published widely on imagination, creativity and play as part of university learning and staff and educational development. She is a National Teaching Fellow and a Principal Fellow of the Higher Education Academy. She is also an accredited LEGO SERIOUS PLAY facilitator, a systematic method of building and discussing metaphorical models in LEGO to explore complex issues.
Her book Engaging Imagination: helping students become creative and reflective thinkers, written with Professor Stephen Brookfield, John Ireland Endowed Chair, University of St Thomas, Minnesota, is widely used on Postgraduate Certificate in Learning and Teaching courses. Her book The Power of Play in HE, an international collection advocating play for university learning, developed with Dr Chrissi Nerantzi, Principal Lecturer in Academic CPD, Manchester Metropolitan University, is due out in late 2018.
Play: An Essential Partner In University Learning takes place at 6pm on Wednesday 9 May in The Stripe, King Alfred Campus, University of Winchester, Sparkford Road, Winchester, Hampshire SO22 4NR.
Places are free but booking is essential. Find out more and book your place: www.winchester.ac.uk/james
Press Office | +44 (0) 1962 827678 | press@winchester.ac.uk
Back to media centre