January 2021 at the University of Winchester
1 Feb 2021
It might not have been the start to 2021 that we were all hoping for: the new national lockdown coming into effect in the first week of January means that the majority of our students have yet to return to campus in person for their studies, with teaching taking place online. But the start of the second semester has still seen plenty of new developments: read on for the highlights.
Vice-Chancellor set to retire at Easter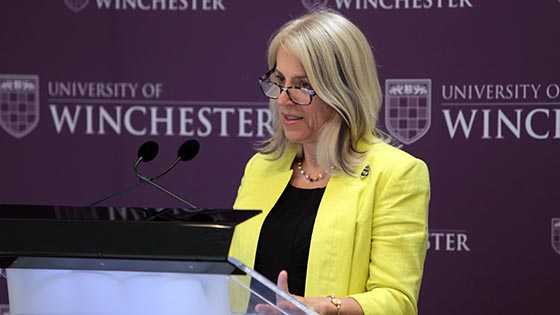 Professor Joy Carter has announced her retirement at the end of March 2021, after 15 years as Vice-Chancellor of the University.
Over this time, Professor Carter has established the University as a leading values-driven institution with a deep commitment to sustainability and social justice, as well as overseeing significant growth at the University, with student numbers more than doubling and an expansion of the course portfolio.
Professor Carter said: "It has been an absolute joy and privilege to serve this wonderful, values-driven university. I will remain a loyal friend and supporter forever."
Read more on this story
Prestigious professional accreditation for Archaeology degree courses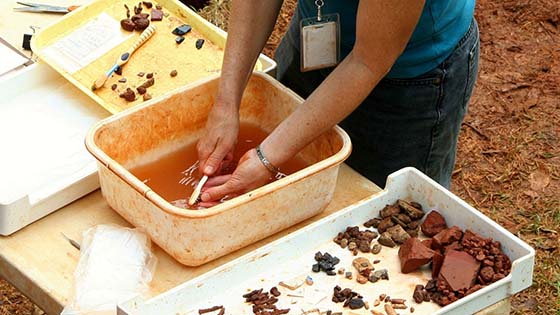 Winchester has joined a select group of universities to receive formal accreditation for two of its Archaeology degree programmes from the Chartered Institute for Archaeologists (CIfA) and University Archaeology UK (UAUK).
BA (Hons) Archaeology/BSc (Hons) Archaeology and BSc (Hons) Archaeological Practice/Archaeological Practice with Professional Placement are recognised for providing skills relevant to a career in the historic environment.
Coronavirus testing facilities available for staff and students
The University is offering free twice-weekly lateral flow device tests for students and staff. The lateral flow test is designed to detect the level of virus in individuals who do not experience and show any symptoms (they are asymptomatic), but who could still be infectious and pass the virus to others. Taking a test helps to stop the spread of the virus, protect other people and save lives.
Visit our Covid-19 webpage to find out how we are working together to keep our campus and community safe.
Winchester signs pledge to support Gypsy, Roma and Traveller students
Winchester became one of the first five universities in the country to sign the new GTRSB into Higher Education Pledge, undertaking to support access to higher education for students from Gypsy, Traveller, Roma, Showman and Boatmen communities (GTRSB).
There are very few Gypsy, Traveller and Roma (GTR) university students and graduates in the UK, with an estimated average of 200 members of the communities in higher education at any one time.
The Pledge is a firm commitment by the University to take steps to support GTRSB students into and within higher education and create an open and welcoming environment.
Sustainable development is focus of virtual student exchange programme
January saw the launch of a virtual cultural exchange programme with Winchester students and researchers and colleagues at Amity University in New Delhi, northern India.
Around 30 undergraduates from each institution studying on Business Management courses are taking part, aiming to increase their understanding of the ongoing challenges and issues around the United Nations Sustainable Development Goals (SDGs) each country faces.
The exchange - taking place online because of the global coronavirus pandemic - will help students understand and appreciate how different philosophical positions influence and inspire action for SDGs.
Winchester in The Conversation: Rishabh Pant's historic innings against Australia can be explained with psychology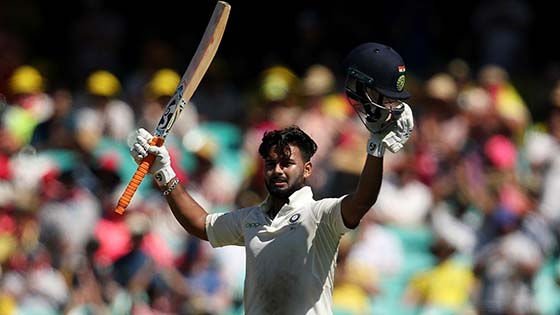 In the latest article by a Winchester author for The Conversation, Matthew Smith, Senior Lecturer in Sport and Exercise Psychology at the University of Winchester - along with Matt Jewiss from the University of Hertfordshire, explains how mindset and belief can help explain Indian cricketer Rishabh Pant's historic innings to seal India's stunning recent win against Australia.
Press Office | +44 (0)1962 827678 | press@winchester.ac.uk | www.twitter.com/_UoWNews
Back to media centre