July 2020 at the University of Winchester
3 Aug 2020
July has seen the University of Winchester create a national impact through its work and research, from helping to support the mental and physical health of children through movement to leading the way in the training of students studying on Allied Health Professions courses around the country.
University supports children's summer challenge designed to boost mental health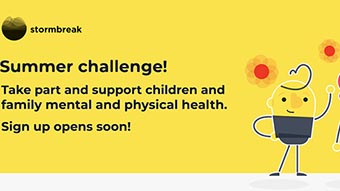 The University is supporting children's mental health charity stormbreak in encouraging families to introduce some mentally healthy movement into children's daily routine during the summer holidays.
Through the dedicated website (www.stormbreak.org.uk) children can earn virtual badges and certificates for participating in daily 'stormbreaks' to support their mental and physical health.
Dr Vicky Randall, a Senior Fellow at the University and Director for Teaching and Learning at stormbreak said: "Stormbreak is unique in realising and harnessing the often-overlooked importance of movement to promote positive mental health. Simple and inclusive movements can help young people make sense of a wide range of emotions while being creative and active using their bodies."
The coronavirus pandemic and ensuing closure of schools and increased isolation for children and young people has further amplified the need to teach mentally healthy coping skills from a young age, rather than leaving children unsupported or facing more difficult and expensive solutions in adolescence and later life.
The University has given further investment to the charity since it launched in 2019, to support the delivery of mentally healthy movement in primary schools across Hampshire and Dorset.
Independent Government report on Service life references Winchester research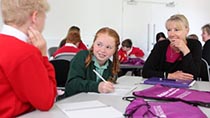 The work of the Service Children's Progression (SCiP) Alliance, hosted by the University, featured strongly in July in an independent report to Government which looks at all aspects of Service life.
The SCiP Alliance team responded to the call for evidence for the report by Andrew Selous MP, Living In Our Shoes, which seeks national tracking and reporting of Service children's outcomes. Among its strong recommendations, several speak to work that the University, through the SCiP Alliance, is already leading.
SCiP Alliance Director Phil Dent said: "The SCiP Alliance is delighted to have contributed to the research underpinning this report. Data suggests Service children are distributed throughout the UK and may be in as many as half of primary and secondary schools; we believe it is imperative that the impact of their parents' service on young people's lives is fully understood. The SCiP Alliance is growing the scale and impact of evidence-based practice so that Service children can be supported to thrive throughout and beyond their educational journey."
A virtual welcome to Winchester
With many lockdown measures still in place at the beginning of the month, we hosted a 'virtual' Open Day for prospective students and their families on Saturday 4 July.
Hundreds of people joined us online for a virtual visit to the University to meet and chat to our academic team about undergraduate courses, as well as speak to members of Winchester Student Union and get advice on aspects of University life including accommodation and finance.
The next Open Day takes place in September, but from Monday 3 August, we are hosting daily campus tours, including a visit to our new West Downs Centre, as part of our Winchester campus tours and Family Days initiative. Find out more.
Blog highlight: Leading by influence - training healthcare students in the pandemic
During the coronavirus pandemic, the University has been working in partnership with Health Education England, driving the uptake of clinical training and work placement for students - including those at Winchester - studying on Allied Health Professions courses.
Beverley Harden, Allied Health Professions Lead at Health Education England and a Visiting Professor at the University, explains Winchester's role in the national pandemic student response.
Press Office | +44 (0) 1962 827678 | press@winchester.ac.uk | www.twitter.com/_UoWNews
Back to media centre