Law expert Emma part of advisory group on care of critically ill children
22 Sep 2023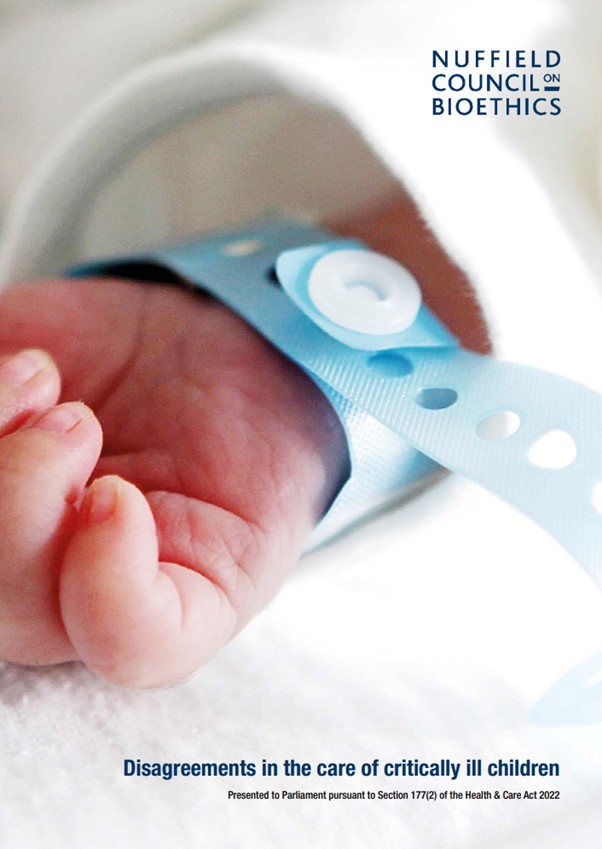 A University of Winchester academic was part of an advisory group which has drawn up a set of recommendations aimed at improving the care of critically ill children which were presented to MPs this week.
Reader in Law Dr Emma Nottingham was the only academic on the NCOB (Nuffield Council on Bioethics) task and finish group which has compiled a report looking at the deep impacts that disagreements over the care of sick children can have on the young patients, their families, healthcare professionals and carers.
Also included in the group were parents, doctors, nurses and representatives of medical charities.
Making decisions on behalf of children is one of the most ethically difficult areas of healthcare.
Dr Nottingham is a leading expert on the legal and ethical aspects of children's rights with a particular interest in the rights of young people in healthcare.
She said: The report makes a number of important recommendations which will be important for supporting families and clinicians involved in difficult cases. Using your knowledge and expertise to make a difference is a really rewarding part of academic research.'
The NCOB has spent 10 months hearing from those who have experienced such disagreements, including parents of critically ill children and healthcare professionals from hospitals across England.
The findings were presented to Parliament on Monday.
The NCOB is calling on Government to form a taskforce to help mitigate the distress caused by disagreements.
Amongst the reviews 16 recommendations are:
a call for more information to be provided to families
guidance on how to communicate with the team treating their child
guidance on how to seek second opinions and raise concerns
guidance on how to access emotional and practical support.
The review also urges NHS trusts to do more to provide emotional support for staff involved in disagreements with parents, and that training in relationship-building should be provided to help improve communication between healthcare professionals and families.
Stephanie Nimmo, a parent of a critically ill child, who contributed to the NCOB review, said: "Parenting a critically ill child is an unparalleled journey through uncharted territory, where every decision feels like an impossible choice. When my newborn daughter was diagnosed with a rare and life-limiting disease, I found myself thrust into this world, learning to be her advocate, faced with unimaginable decisions."
Stephanie added that the review "…clearly demonstrates, good communication practices and practical and emotional support - for everyone involved - is at the heart of making lasting change."
Danielle Hamm, Director of the Nuffield Council on Bioethics said: "Navigating a difference of opinion can be tricky enough at the best of times, so when there is a critically ill child involved it is almost unfathomable. This is why the work we are sharing today, on behalf of everyone who has be involved and contributed, is so important.
"For our recommendations to have any lasting positive impact they must be seen and implemented as a collective, which is why we believe the Government forming a new taskforce with this overarching focus is key."
Back to media centre