New collaboration in music sound production for University of Winchester
7 Jun 2021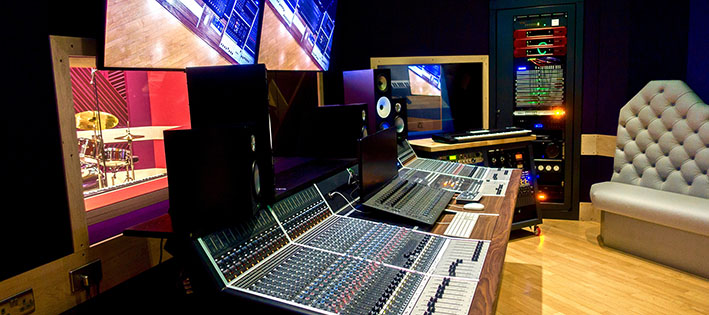 The University of Winchester is set to welcome students from Spain to its music production degree programmes, following a new collaboration with the Microfusa School of Music Technology.
Microfusa is Spain's number one training provider in the fields of audio technology, electronic music production and DJing, with campuses in Barcelona and Madrid. As part of the collaboration, students studying at Microfusa will have the option to continue their studies into a career progression route at the University of Winchester, to gain a Bachelor of Arts qualification.
From this year, Microfusa Music Production Diploma students can apply for one of two music production degree programmes offered at Winchester: BA (Hons) Popular Music: Production and Performance and BA (Hons) Music and Sound Production, which last year was awarded accreditation by Joint Audio Media Education Support (JAMES), the leading professional body in this field. BA (Hons) Commercial Music will also be offered from 2023.
"This collaboration will enrich the learning experiences of all our students, and we're therefore very excited to welcome our new arrivals joining us from Microfusa in the very near future, and are looking forward to the opportunity to start making great music together," said Professor Alec Charles, Dean of the Faculty of Arts at the University of Winchester.
Dr Niall Thomas, Programme Leader of the BA (Hons) Music and Sound Production programme, said: "Our new collaboration with Microfusa underlines the University of Winchester's reputation as a first-choice for students who wish to learn and pursue music production at the very highest professional level. Winchester shares with Microfusa many of the same values focused on delivering the best and most practical industry-focused music education."
The University of Winchester is home to state-of-the-art sound recording and post-production studios, which were opened in 2018 by Mercury Prize-winning indie rock band alt-J.
Eduard Gramunt, Microfusa Group College Director, said: "We are very proud to be able to partner with a prestigious university such as the University of Winchester. I am convinced that consistent and progressive development will lead our students successfully towards their goals both academically and personally."
Press Office | +44 (0)1962 827678 | press@winchester.ac.uk | www.twitter.com/_UoWNews
Back to media centre