New scheme gives extra boost to University's talented athletes
24 May 2023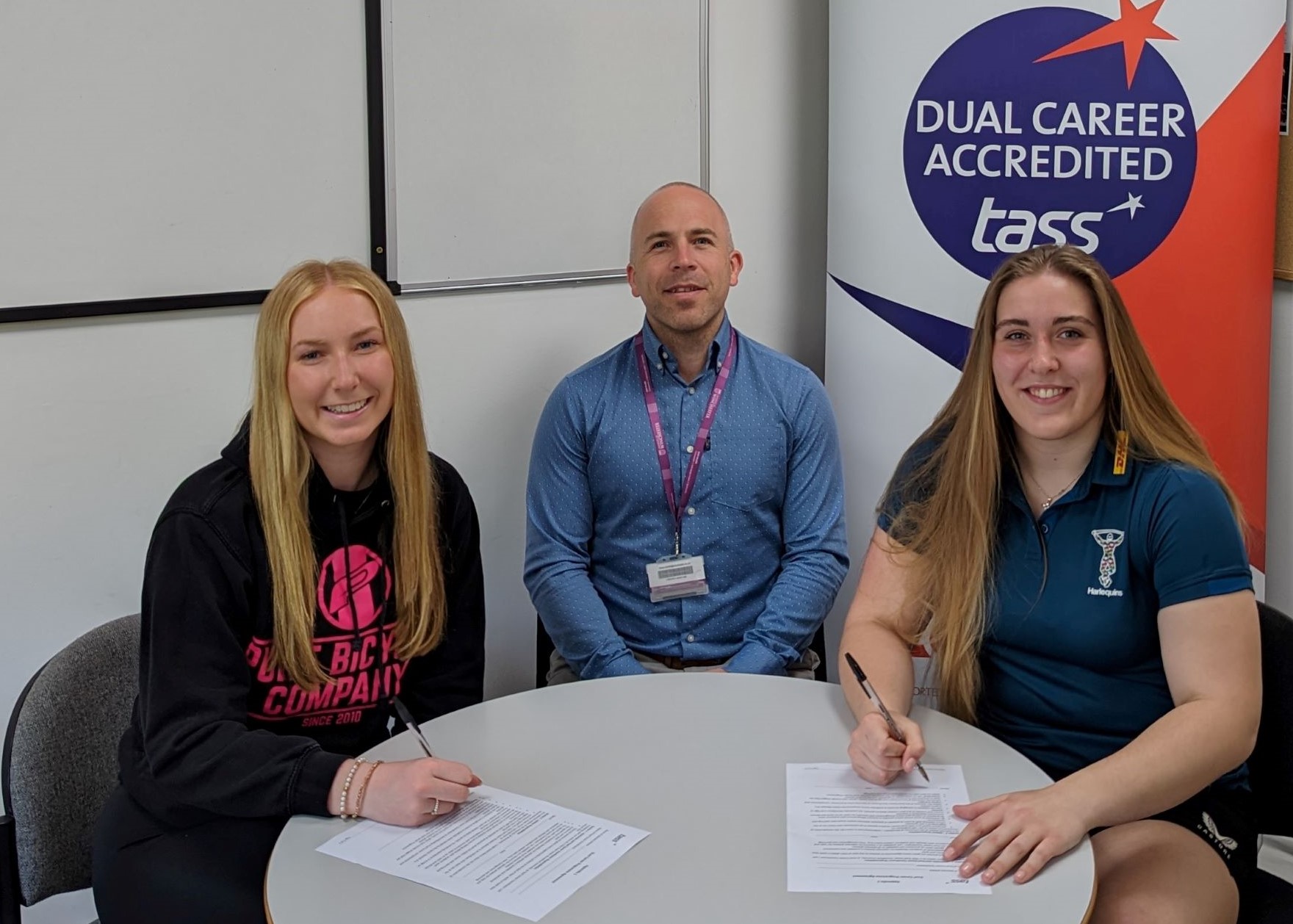 The University of Winchester is leading the way with supporting talented athletes in education having been accredited by the Talented Athlete Scholarship Scheme (TASS) initiative.
The Sport England-backed programme supports young sportspeople seeking to gain qualifications as well as achieving their sporting goals.
As a Dual Career Accredited Site, the University of Winchester receives training and a toolkit of resources to help them support talented young athletes in individual and teams sports.
The scheme, which starts at Winchester in September, recognises that undergraduates involved in elite sport need extra support to balance the needs of their studies and their sporting activities.
This may mean, for example, that students who have been away at competitions or training camps have the opportunity to access online notes or resources and are able to arrange catch-up sessions with teaching staff.
In addition, elite athletes will also receive advice on issues such as sleep, nutrition, and time management.
Students on the TASS programme need not be studying a sports-based subject at the University provided they are competing in sport at a high level.
For Winchester, the recognition of becoming a TASS Dual Career Accredited Site is expected to attract a greater number of talented athletes and help build connections with local sporting institutions.
The University's bid for TASS status was overseen by Dr Steve Smith, Senior Lecturer in Sport Coaching and Psychology.
He said: "I hope in years to come Winchester will become renowned for the support it gives to its young sportspeople and I am looking forward to welcoming a talented crop of athletes in September."
Among the first to sign up to the scheme were international BMX racer Harriet Alexander, who is studying Sport and Exercise Psychology, and Eloise Harris, a Harlequins FC Rugby Union Player, who is studying Forensic Investigation.
Harriet (left) and Eloise are pictured above with Dr Steve Smith, Head of Elite Sport Programme & TASS Coordinator.
To find out more visit Elite Sport Programme - University of Winchester
Back to media centre