Research roundup September 2017
22 Sep 2017
How can we develop responsible leaders? What is the impact of globalisation on our sense of national identity? How does the controversial badger culling policy affect animal welfare?From research studies and newly published books to grants and conference keynotes, here's a roundup of the latest research news from the University.
Developing responsible leaders through volunteering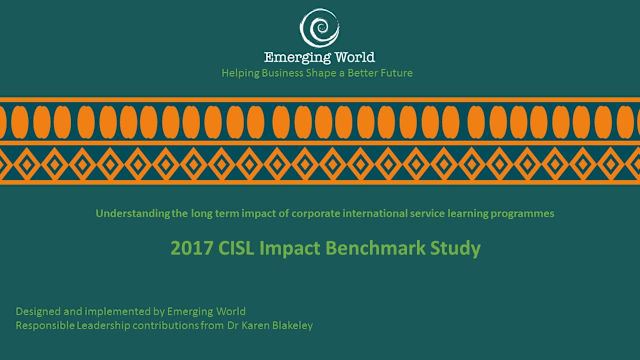 A new report from the University of Winchester, in partnership with consultancy Emerging World, has revealed that sending employees abroad to apply their skills to a project to benefit emerging markets can develop more responsible leaders.

Dr Karen Blakeley, Director of the Centre for Responsible Management at the University of Winchester Business School, found that Corporate International Service Learning (CISL) was not only effective in developing more responsible leaders but that it also develops people with the courage to take action based on their new thinking, even if this involves some risk.

"We know we need to encourage more responsible leadership but it is not always clear how this can be done," says Karen. "This study shows that Corporate International Service Learning actively contributes to the creation of more responsible leadership throughout the system. This is because CISL encourages individuals to place themselves outside their comfort zones in order to face physical, emotional and spiritual challenges, building the character required to take responsible leadership. Find out more.

Guide to endurance cycling by leading sports science expert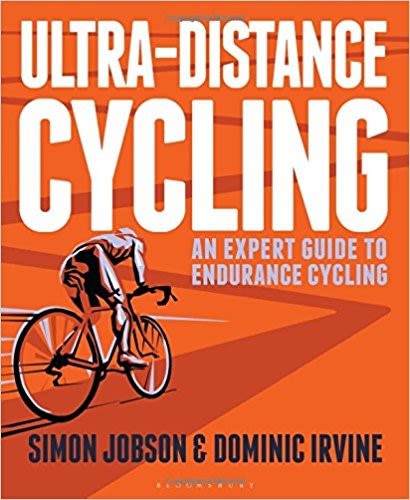 With the inspirational British road racing cyclist Chris Froome winning a historic Vuelta-Tour double, cycling enthusiasts keen to improve will find the recent book by Simon Jobson, Professor of Sport and Exercise Physiology, invaluable. Ultra-Distance Cycling: An Expert Guide to Endurance Cycling written with Dominic Irvine (who is about to join the University as a PhD student) is all riders need to cycle a very long way, fast.

Badger culling to control bovine tuberculosis 'seriously problematic'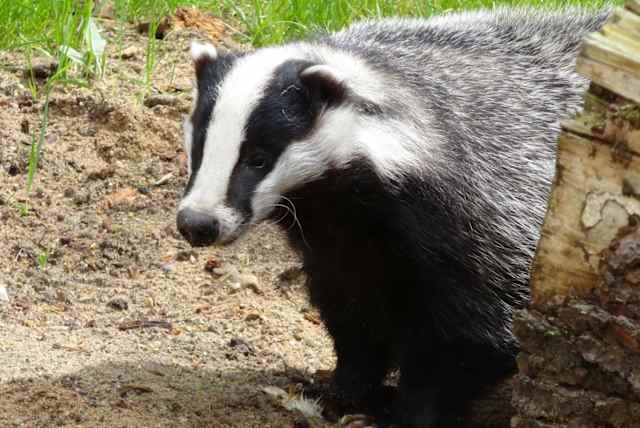 New research by a University animal welfare and ethics expert applying Animal Welfare Impact Assessment (AWIA) to bovine tuberculosis (TB) and badger culling policy reveals that around five badgers are culled for every cow which avoids slaughter.
In the study Dr Steven McCulloch, Acting Director of the Centre of Animal Welfare at the University of Winchester, and co-author Michael Reiss, Professor of Science Education at University College London and former ethicist on the Farm Animal Welfare Council, apply ethical analysis to three badger policy options: do nothing, badger culling and badger vaccination.
Their analysis shows that over four years, 85,000 badgers will be culled to prevent the slaughter of approximately 17,750 cattle over nine years. This means that about five badgers are culled for every cow which avoids slaughter.
"Additional to the harm of killing, culling has greater welfare impacts on badgers compared to vaccination or a do nothing approach. We argue that undertaking an AWIA is a necessary stage of just policy making, where sentient animals are impacted by government policy," said Dr McCulloch.

The research is published as a set of five papers in the Journal of Agricultural and Environmental Ethics (JAGE). Find out more.

International grant for study on health experiences of hunger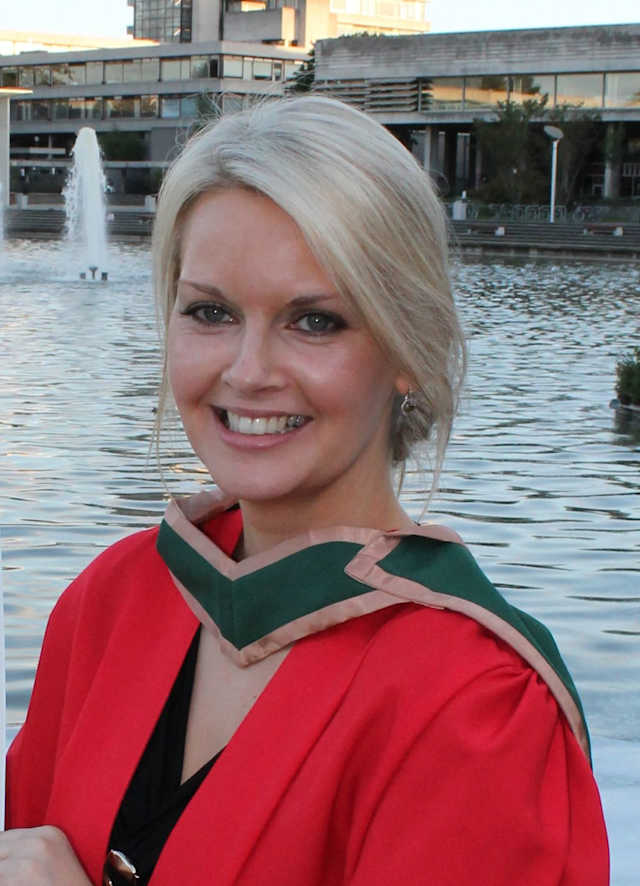 Dr Martina Hutton, Senior Lecturer in Marketing at the University of Winchester Business School, has received an international transformative consumer research grant ($1673) for her study which examines the multi-dimensional health experiences of hunger and economic strain through photovoice. The award is co-funded by the Association of Consumer Research, which recognises excellence in scholarly research in consumer behaviour, and the Sheth Foundation which funds marketing scholars around the globe on issues relating to emerging markets and public policy research on disadvantaged consumers.

Nature of national identity in globalised society explored in new book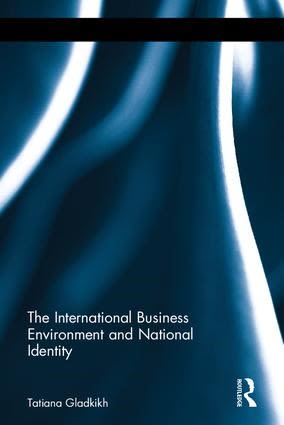 The International Business Environment and National Identity (Routledge, 2017) by
Dr Tatiana Gladkikh, Programme Leader MSc International Business at the University of Winchester Business School is based on interviews with Russian and British business travellers. Their views – in answer to the question 'who are you?' on their national identity and the role of global business in shaping it – offer a new insight on our understanding of the impact of global forces on contemporary society. More information.

How does music impact health and wellbeing?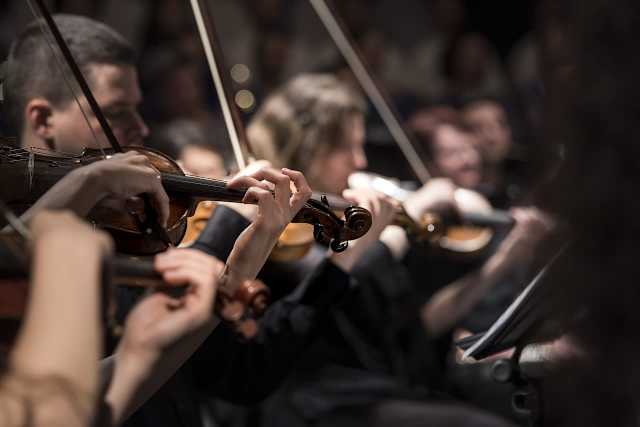 Findings from a pilot study exploring how instrumental groups and orchestras contribute to health and wellbeing reveal that community orchestras engender connectivity, wellbeing and a sense of responsibility towards their communities.
'The role of genre-based community music: report of a pilot evaluation of two community orchestras' (full report available below) – undertaken Centre for Arts as Wellbeing – also looked at how such groups can be developed and sustained, with key challenges including finding ways for musical directors to balance the varying abilities of the orchestra members.
Focusing on two adult community orchestras from disadvantaged areas, the study advances thinking as to how community orchestras contribute to the dialogue of healthy communities and the wellbeing of local residents. The final report is available at this link.
Through a research grant from the Cathedrals Group of universities and in partnership with Christchurch Canterbury, the Centre led a conference at Newman University in Birmingham. Participants explored a range of collaborative opportunities for research within this group of 16 'shared values' universities. Professor June Boyce-Tillman gave the keynote and Professor Norma Daykin and Dr David Walters presented the work of the Centre, highlighting the PHE Evaluation Framework and the Creative and Credible workshops series. The Creative and Credible workshop series will return with a general workshop on 10th January 2018 (cost £35) and an intensive workshop on 24th January 2018 (cost £125), details of which will be published on the University of Winchester website.
See here for the wider work of the Centre and the Health and Wellbeing Research Group.

Professor Maria Burke research collaboration with Stockholm University
Professor Maria Burke, Head of Research and Knowledge Exchange for the Faculty of Business, Law and Sport, was invited to discuss her work on The Search for Digital Research Frameworks at the Stockholm Centre for Organisational Research, University of Stockholm, this summer. This was Maria's second visit with many opportunities for further collaboration with Swedish colleagues. Maria's second paper in the framework series – Making Choices: Developing Digital Frameworks for Information Management – has just been accepted for publication in the Journal of Documentation. Maria's collaboration with the University of Stockholm is ongoing and she will present further work in the coming academic year.
Maria is also one of the keynote speaker at the SEES 2018 (Sustainable Energy and Environmental Sciences) conference, which will be held at the University of Cambridge. Her session, titled The Ever Expanding Boundaries of Knowledge: The Impact of Technological Developments for the 21st Century, will be based around the work outlined in her recent inaugural lecture and will be an introduction to the data, information systems and spatial data infrastructures themes of the conference. Further information.

Joint venture to foster new approaches to evaluate leadership development programmes

Dr Adam Palmer, Head of Department of Global Issues and Responsible Management at the University of Winchester Business School, hosted the second Leadership Evaluation Collaboratory to be held at Winchester with Dr Richard Mann, Visiting Research Fellow and leadership development consultant with the Thames Valley and Wessex Leadership Academy.

This is a joint venture with UWE Bristol Business School, sponsored by NHS South West Leadership Academy and Thames Valley and Wessex Leadership. The event was attended by leadership development specialists for the private and public sector to share and develop new approaches to evaluation of leadership development programmes. There are four more events planned for next year, with two at Winchester in January and April 2018.

Adam also presented two papers with colleagues from University of Chichester at the British Academy of Management on 6 and 7 September which received excellent feedback from journal editors attending the presentations and recommendations to submit for consideration for publication in ranked journals. The papers are: Two years on: The utility of action and critical action learning in the leadership development of Doctors and Reflecting on our unsettling inter-disciplinary research as we explore a new field: enabling research practice and developing insight though co-created autoethnography.

Higher Education Academy Fellowships

Congratulations to the following colleagues in the Faculty of Humanities and Social Sciences who have recently secured Higher Education Academy Fellowships:

Lynn McKeague, Psychology
Sian Edwards, History
Caroline Andow, Criminology
Bruno Bonizzi, Politics
Gennie Waterhouse, Psychology
Ana Aznar, Psychology
Jill Dealey, Criminology
Natalie Light, research student
Daniel Gill, Psychology
Ester Massa, Criminology
Paola Bassino, History.
Back to media centre