Student achievements celebrated and public figures honoured at Graduation for Class of 2021
12 Oct 2021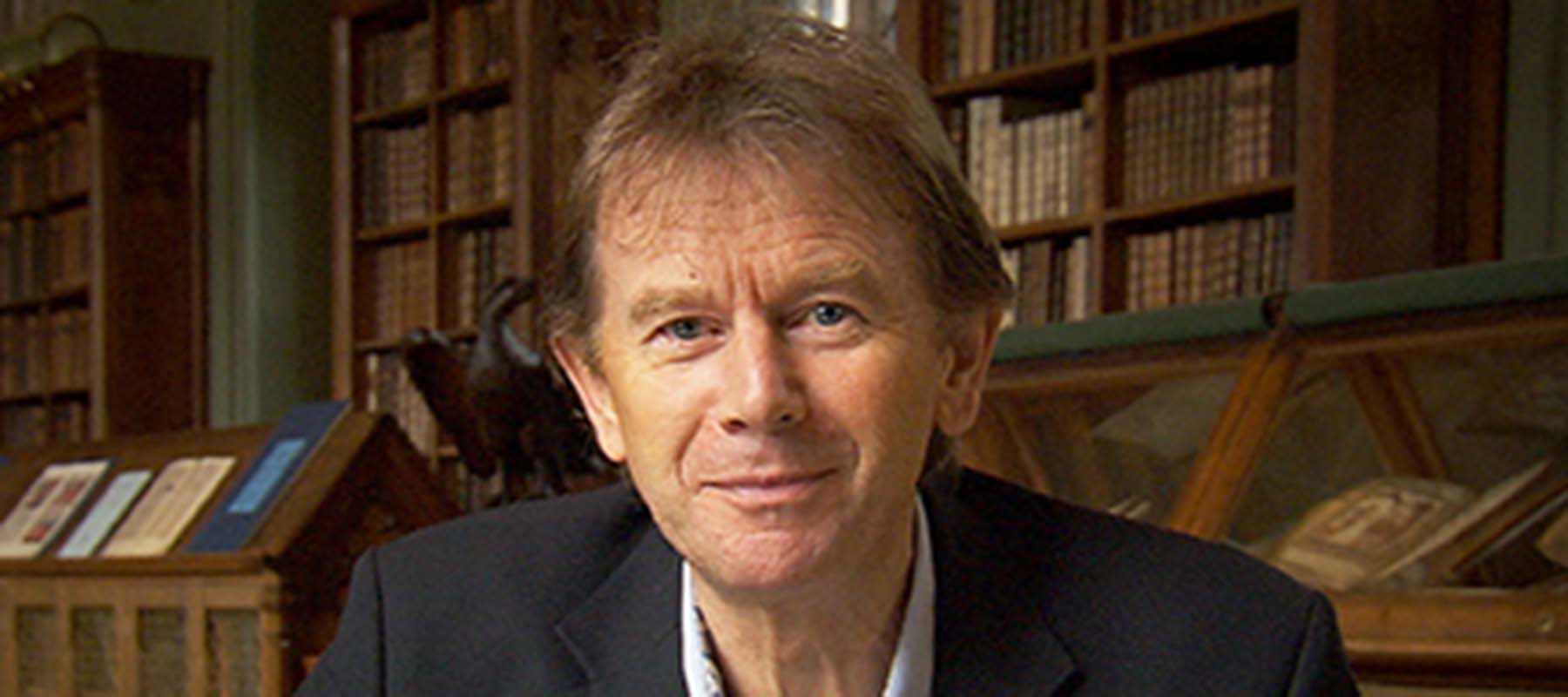 The University of Winchester is celebrating the achievements of students at Graduation this year (19-22 October), as well as awarding Honorary Doctorates and Fellowships to prominent public figures - including actors, conservationists and judges - recognising excellence in their respective fields.
More than 2,000 students are graduating in Winchester Cathedral during nine ceremonies presided over by Chancellor of the University Alan Titchmarsh MBE VMH DL.
"Graduation is one of life's most significant occasions. I am always incredibly proud of our graduates and am looking forward to celebrating their success at Graduation. Students graduating this month have completed their studies in very challenging times during the pandemic and I am in awe of their resilience and flexibility," said The Reverend Professor Elizabeth Stuart, Vice-Chancellor of the University of Winchester.
The University is also recognising the achievements, distinguished careers and contributions to society of inspirational individuals, who have excelled in fields related to the University's values, research and teaching programmes.
This year's Honorary Doctors and Fellows include:
Kwame Kwei-Armah OBE (Honorary Doctor of Arts)
Kwame Kwei-Armah OBE is Artistic Director of the Young Vic theatre. He was Artistic Director of Baltimore Centerstage (2011-18) and Artistic Director of the Festival of Black Arts and Culture, Senegal (2010), where he wrote and directed the opening ceremony at Senghor stadium. As a playwright, Kwame was the first African Caribbean to have a play produced in London's West End (Elmina's Kitchen). Kwame is Patron of Ballet Black, and The Black Cultural Archives, Chair of Warwick Arts Centre Advisory Board and Fellow of Lady Margaret Hall, Oxford University. Kwame was awarded an OBE for Services to Drama in 2011, and in 2020 was listed as one of 100 Great Black Britons.
David Mills MBE (Honorary Fellowship)
David founded the British Wildlife Centre 21 years ago. Realising a lifelong ambition to create his own zoo, he decided not to replicate what other people were doing with more exotic animals, but to concentrate on British wildlife. David's approach was to actively encourage close keeper-animal bonds of trust which would allow the keeper to show wildlife to visitors and to provide natural and stimulating enclosures for the animals, a technique that has now been universally embraced as the best way to keep wild animals in captivity.
Michael Wood (Honorary Doctor of Letters)
Over the last 40 years, historian Michael Wood's many books and over 120 documentary films, have brought history and culture to a worldwide audience. Of his recent BBC 2 series The Story of China, China's Xinhua news agency said it had 'transcended the barriers of ethnicity and belief and brought something inexplicably powerful and moving to the TV audience'. His book of the same name was published in autumn 2020 and is now out in paperback. A recipient of the British Academy's President's Medal for services to history and outreach, Michael was awarded an OBE in 2021.
Other prominent individuals being honoured are:
Kevin Ashman, a professional quizzer who lives in Winchester and has won Mastermind and Brain of Britain, and who has been an Egghead since 2003.
Judge Carole Burgher, a graduate of the University of Winchester who was the first Black circuit judge to join the family division in the Midlands.
Samantha Hunt MBE, a former winner of the Secondary School Teacher of the Year Award and the Anne Frank Award for Inspirational Educator of the Year.
Paul Kettley, who worked with many of the world's biggest companies in their use of IBM technology during a 30-year career with IBM and during that time was appointed as an 'IBM Master Inventor' as recognition for achieving 20+ software patents and mentoring others on their journey as inventors.
Lord Mark Price, a former government Minister of Trade and former Managing Director of Waitrose, Deputy Chairman of the John Lewis Partnership and President of the Chartered Management Institute. He is passionate about creating engaged and happy workforces who in turn create longer-term sustainable success for businesses.
Myrddin Rees OBE, consultant hepatobiliary surgeon at Hampshire Hospitals NHS Foundation Trust. He currently performs (together with his colleagues) more than 175 hepatectomies annually, with a total to date of over 3,500 resections of which over 3,000 are for colorectal metastases.
A full list of those receiving Honorary Doctorates and Fellowships this year, along with short biographies, is available in the online Graduation brochure.
Press Office | +44 (0) 1962 827678 | press@winchester.ac.uk | www.twitter.com/_UoWNews
Back to media centre