Student Engagement is a top priority at University of Winchester
21 Sep 2018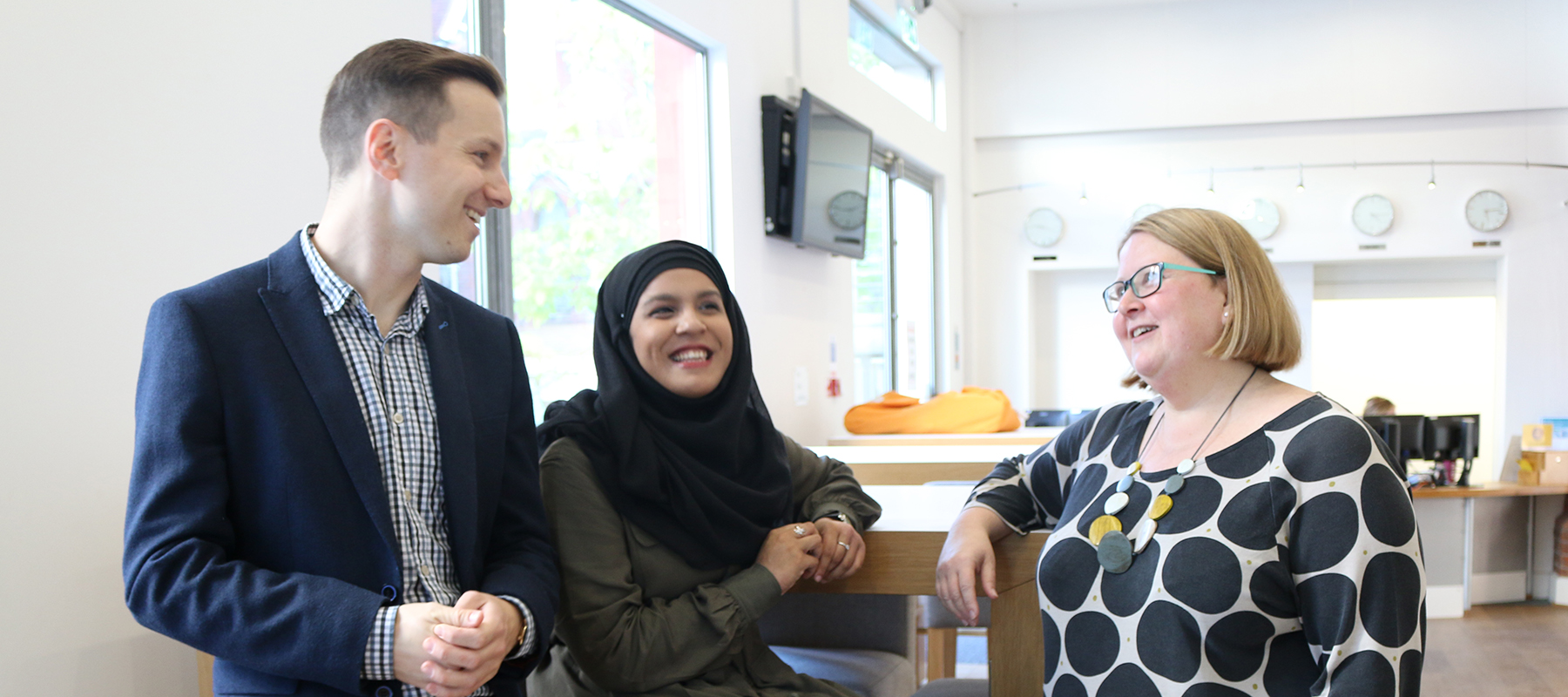 The University of Winchester has reinforced its commitment to enhancing Student Engagement with the launch of a dedicated new research centre.
"Our new Centre for Student Engagement will be instrumental in not only enriching the student experience at Winchester but creating insight that will help institutions across the UK ensure students have a worthwhile time at University," said Tom Lowe, Centre of Student Engagement Manager and Programme Leader for the PgCert Student Engagement in Higher Education. "The University of Winchester seeks to offer the very best student experience possible, and while we are widely commended for our Student Engagement practice, we strive to develop this further to ensure we are sector leaders in this important area."
The Centre for Student Engagement aims to ensure students are more informed and have the opportunity to engage fully with their academic studies and the vast array of other extra-curricular activities to enhance their sense of belonging and boost employability skills. This has been done through the launch 'Get Involved Button', the University's very first signposting service for students. The Centre will also undertake research exploring the ever growing discourse of Student Engagement in contemporary Higher Education. This includes developing an understanding of practices where students become engaged in University processes, such as student voice, co-creating curricula, improving the student experience, staff-student partnerships and feedback.
Members of the Centre previously led a collaborative two-year research project, known as Realising Engagement through Active Culture Transformation (REACT), in collaboration with University of Exeter and London Metropolitan University. With input from 12 additional institutions, the project focused on developing engagement among 'hard-to-reach' students – it sought to identify these students and develop case studies, tools and stories to help the sector better understand their needs. The project produced a number of important publications and tools that have influenced practice and policy in the academic field of student engagement.
The Centre is now extending its work by launching a new Postgraduate Certificate (PgCert) in Student Engagement in Higher Education. This new qualification will allow practitioners to develop an applicable knowledge and critical understanding of theory and practice surrounding student engagement, which will partly derive from the Centre's own research. The course will include teaching from world-renowned Visiting Fellow Dr Catherine Bovill, an expert in Student Engagement with huge standing in the international academic development community.
"We are pleased to continue our influential work in the rising academic field and policy area of Student Engagement," added Tom Lowe, "This knowledge-sharing will be further enhanced through our new postgraduate qualification, which will help Higher Education professionals and academics take full advantage of our expertise."
Get in touch to hear more about the Centre's activities and the PgCert by emailing: Tom.Lowe@winchester.ac.uk
About the PgCert Student Engagement in Higher Education
The PgCert in Student Engagement in Higher Education at Winchester is a unique programme not offered at any other Higher Education institution worldwide. The course develops your theoretical and practical knowledge, so you have the ability to critically reflect on and advance Student Engagement practices across diverse settings. You will develop a critical awareness of the current challenges and agendas facing Student Engagement in Higher Education, informed by the forefront of contemporary policy and theoretical thinking. You will learn about multiple practices, policies and strategies to engage students to improve the student experience and boost student satisfaction. You will also reflect on a variety of relevant themes such as diversity, democracy, inclusivity, partnership, representation, power structures, student voice and accessibility.
Find out more about the course here.
About Dr Catherine Bovill
Dr Catherine Bovill is a Senior Lecturer in Student Engagement at the University of Edinburgh. She has published widely on co-creating curricula, student-staff partnerships and student-centred learning in the UK, America and Ireland, and in trans-national contexts. She is also on the editorial board of Teaching in Higher Education, and was previously Associate Editor of the International Journal for Academic Development.
Back to media centre