Student volunteers support local community during national Student Volunteering Week
17 Feb 2022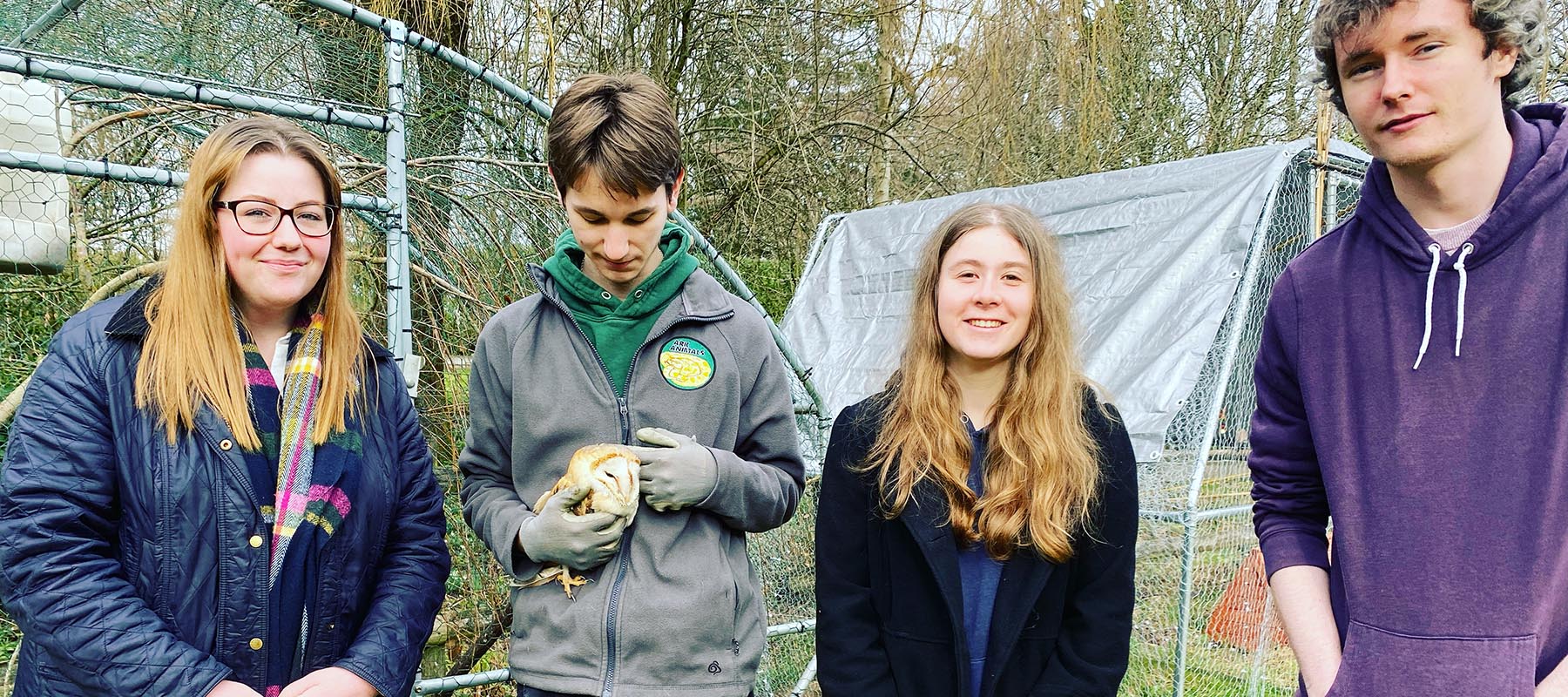 A packed week of events and activities saw student volunteers from the University of Winchester support local community projects across the city for national Student Volunteering Week 2022 (7-13 February).
Student volunteers took part in a wide range of activities during the week, including a crafting session for elderly residents at Matilda Place care home in Gordon Road, Winchester, to promote intergenerational friendship, and a bake sale and 'Chatty Café' to raise funds for St John's Winchester. A 'Big Tidy Up' saw a team of students litter picking around Stanmore and students studying on Animal Welfare courses visited Ark Animals Rescue Centre to launch a fundraising project.
The events were organised in partnership by students and staff from the University of Winchester's Careers Volunteering Team, Winchester Student Union and Winchester Hub - the local branch of the national student social action charity Student Hubs which offers practical volunteering, skilled placements and developmental opportunities.
Nina Lazarski, Volunteering and Community Projects Officer at the University of Winchester, said: "Here at Winchester, we actively encourage and support our students to make the world a better place and volunteering is a fantastic way for students to do this. They engage with and make a positive contribution to the local community in which they live, while at the same time gaining vital skills and experience which will stand them in good stead once they graduate. Student Volunteering Week is a wonderful opportunity to celebrate volunteering and to encourage more students to get involved."
Liz Alcock, Winchester Hub Manager, said: "Student Volunteering Week showcases the fantastic work students do to support the local community throughout the year. The week brings together local residents and students to celebrate the community they create together. Volunteering is a great way for students to develop key skills for life, and the local community to benefit from their enthusiasm, passion, and skills."
"It's always rewarding to offer volunteering opportunities to our students as it gives them chance to express themselves and develop skills that will benefit them in the future," said Dan Hepburn, Vice-President Activities at Winchester Student Union.
"Student Volunteering Week really does showcase this hard work that our students have put in to make a difference in the local community. Winchester positively benefits from this work and it offers a change in students' schedules from academic work or taking part in extra-curricular activities."
During Student Volunteering Week, nominations opened for the annual University of Winchester Volunteering and Community Champion Awards which celebrate and recognise the time and effort dedicated by Winchester student and staff volunteers. Awards will be announced at a ceremony at the University on 24 March 2022.
Press Office | +44 (0) 1962 827678 | press@winchester.ac.uk | www.twitter.com/_UoWNews
Back to media centre