The Longer Road to Tokyo: Impact of coronavirus
7 Apr 2020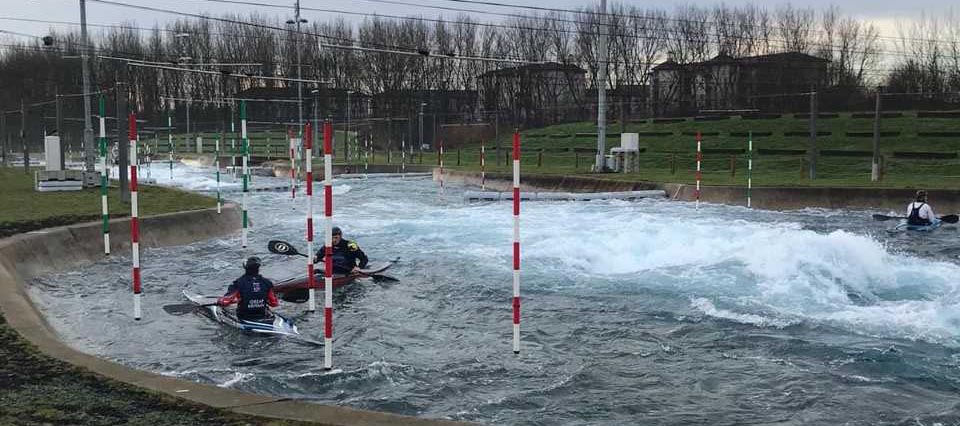 The decision to postpone the Tokyo Olympics made for nervous waiting for the Great Britain athletes and coaches. All had made such sacrifices, so many hours of training, preparation and competing in qualification events to secure selection. In this blog post, Richard Cheetham MBE, Senior Fellow in Sports Coaching, aims to give an insight into some of those who now will need to plan a very different summer.
Tom Ransley, double Olympic medallist in rowing, finally decided the road ahead had just got too far for him. At 34 and with the prospect of another year of a 'selfish and monastic' existence - three training sessions a day and every other Sunday off - it was too much and in his words he had "drifted ashore and run aground". Time to get to the next chapter of his life and start a new career. 2021 was going to be a very different one for him.
Irish Olympic rower, Philip Doyle, who was lured away from medical training to compete in the TokyoGames has now been able to resume his career as a doctor.
Ellie Dickinson, would have been a first time Olympian in the GB Track Cycling squad and went from "dreaming to isolation". From track world championships and qualification races to staying inside, staying at home and staying healthy. Accepting her fate along with thousands of others, but knowing there is the same goal but the start line is just further away.
Max Whitlock, Team GB gymnast with two golds from the 2016 Rio Games and now without access to the gym, has resorted to training in his back garden with a pommel horse as his essential piece of Tokyo 2021 equipment. Fully aware of the need to be adaptable and philosophical is part of his acceptance of the situation he can do nothing about.
A search through the BBC Sport pages shows you how others are training with the constraints placed on them because of the coronavirus pandemic. From hockey to gymnastics and rowing to modern pentathlon, you can have an insight into how many are still keeping up with their levels of fitness. All helping with motivation, adding structure and routine to their day as it would if things were back to normal. As Martin Johnson, the 2003 Rugby Union World Cup winning captain for England once said: "control the controllables" - do what you can around what you can't! That seems to be a very positive mantra to adopt.
The delay until 2021 of the Tokyo Olympic Games will have inevitable wider implications from funding: how will athletes now be funded one year beyond an Olympic cycle? But it isn't just athletes. What about the coaches and support staff - physiotherapy, medical staff, video analysts and technical support for example? What are their experiences of this?
Craig Morris, Technical Coach for the British Canoeing Podium Programme, who I interviewed for this blog post, reflected upon some of the challenges he has faced so far.
"It's somewhat of a paradoxical situation for the athletes. On the one hand they are both frustrated and disappointed that something they have been working toward for many years and was tangibly real and tangibly close, is now a vulnerable unknown. On the other hand, they feel an element of guilt at thinking like this, as they completely understand that this is bigger than them and indeed bigger than sport".
"The role of myself and the team is to acknowledge and accept the former and applaud the perspective of the latter, whilst embracing the growth as people a situation like this can afford. With an uncertain future ahead for the world and for sport, the only thing we know for certain is that things are unknown and we must adapt to our new world together and with skill. We can never simulate all eventualities within our, but many skills are transferrable and it is such skills that we draw upon now to connect closely as people and recalibrate purpose. The feeling of dancing on water is a special one and for every day that passes where it is not possible, the perspective of how lucky we are to call this our craft and our livelihood grows ever more."
So, adaptation and acceptance are the emerging themes throughout, with a sense of perspective too.
There is no doubt the number of individual stories from athletes will show the impact short and long term, with many of those expected to grace the Olympics this year possibly not even making selection for 2021. What isn't known is how the competitors from around the world are managing and how they are dealing with the constraints.
Eighteen months from now what will be known is that many of those working at the elite level of sports performance will all have reflections from lockdown and how it shaped their future. I think it is a time to say 'watch this space'!
Follow Richard on Twitter: @twowheelprof
Photo above: Lee Valley White Water Centre, where the British Canoeing team train. Courtesy: Richard Cheetham.
Press Office | +44 (0) 1962 827678 | press@winchester.ac.uk | www.twitter.com/_UoWNews
Back to media centre