University archaeologists help uncover the truth about Ice Age mammoth mystery
20 Dec 2021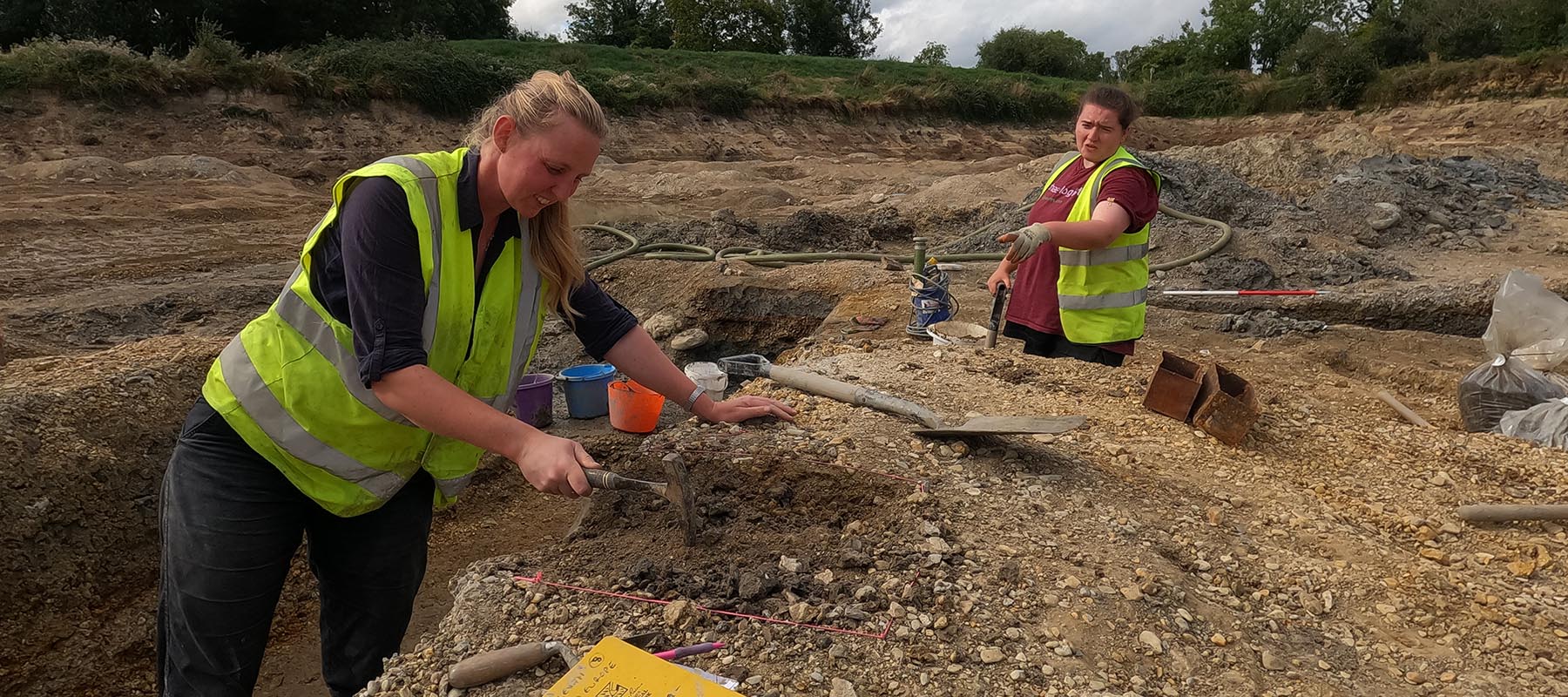 Archaeologists from the University of Winchester have helped to uncover the story of the extensive remains of five Ice Age mammoths found at the bottom of a quarry near Swindon.
The exceptional discovery is featured in a new documentary presented by Sir David Attenborough. Attenborough and the Mammoth Graveyard will be broadcast at 8pm on Thursday 30 December on BBC1.
Keith Wilkinson, Professor of Geoarchaeology and Dr Monika Knul, Lecturer in Geomatics at the University, were part of the expert team funded by Historic England to carry out a detailed study of the extraordinary site, where stone tools made by ancient humans were found side-by-side with the remains of multiple mammoths and in layers dating from 200,000 years ago.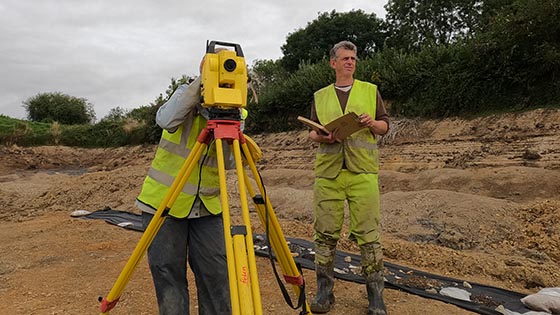 Professor Wilkinson's research uncovered crucial geological evidence to help answer important questions, such as whether the mammoths had all died within the space of a few years, or within a few hundred thousand years. He also looked at the physical environment in which the mammoths had died and whether the bones had been washed into the place where they were found in an ancient course of the River Thames, or whether they had died in situ.
"I first got involved in the excavation in 2019, when the DigVentures archaeological organisation contracted ARCA, the University's geoarchaeology consultancy, to conduct research to help provide context for the discoveries," explains Professor Wilkinson.
"Mammoth bones found in the UK most usually date to periods of cold climates a few tens of thousands of years ago, but the bones here are from animals that lived in conditions almost as warm as now, and 200,000 years ago. It has been fantastic to help solve the mystery of why the mammoths were there and how they died. The site offers a fantastic new window into an unusual period when humans and steppe mammoth co-existed in a temperate climate in southern England."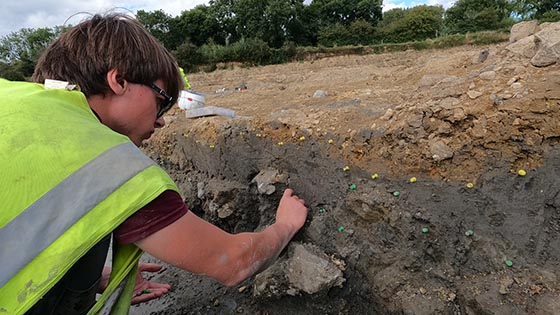 In August 2021, Professor Wilkinson and Dr Knul returned to the site with University of Winchester undergraduate Archaeology students Ollie Bell, Chloe Hill, Clare Holloway and Hayley Liu. Together with a team from DigVentures, the staff and students investigated the site while filming for the documentary was completed.
Student archaeologist Chloe Hill said: "Being able to have such an involved role in a nationally significant site such as this was truly an incredible opportunity. It was such a great learning experience to be able to be present on a professional dig, especially with the Palaeolithic being such a niche archaeological time period - there was always such excitement when a find was discovered on site, it was an amazing atmosphere."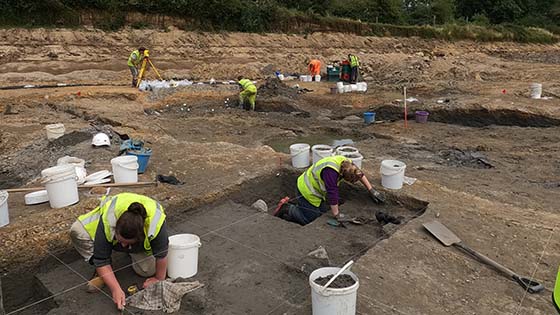 Ollie Bell, who studies BSc (Hons) Archaeology, said: "Being able to delve into a period of time not widely studied in Britain really captured my interest, especially given the number of questions that need answering for this period of prehistory. In particular, coming to the site each day not knowing how things would play out and what new information we would discover which would lead to our ever-evolving understanding of the relationship between mammoths, early humans and their local landscape was brilliant"
More information about the dig is available here.
Press Office | +44 (0) 1962 827678 | press@winchester.ac.uk | www.twitter.com/_UoWNews
Back to media centre