University of Winchester early medieval history expert shortlisted for internationally prestigious prize
24 Sep 2021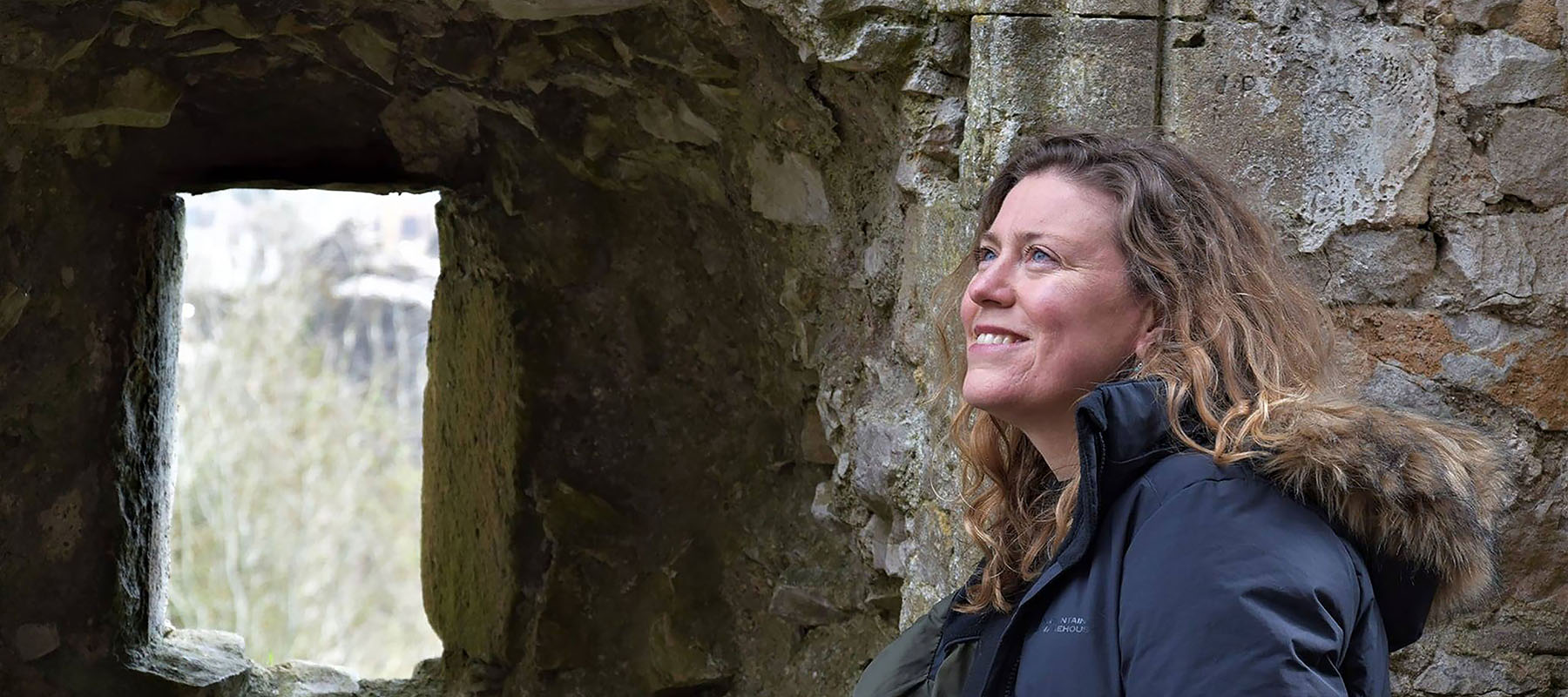 University of Winchester medieval history expert Dr Katherine Weikert has been shortlisted for one of the most important prizes in architectural history, it was announced today (Friday 24 September 2021).
Dr Weikert's monograph Authority, Gender and Space in the Anglo-Norman World, 900-1200 (Boydell & Brewer, 2020) is one of six monographs on this year's shortlist for the Alice Davis Hitchcock Medallion, which is awarded by the Society of Architectural Historians of Great Britain (SAHGB).
The Medallion is the most prestigious prize in the discipline, awarded annually since 1959 to a monograph that makes an outstanding contribution to the study or knowledge of architectural history. Previous winners include Howard Colvin, Dorothy Stroud, John Summerson, Nikolaus Pevsner, Hermione Hobhouse and Jill Lever.
Dr Weikert, Senior Lecturer in Early Medieval History at the University of Winchester, said: "It is a great honour to be short-listed for the Alice Davis Hitchcock Medallion. To be in the same footsteps as Sir Nicholas Pevsner, the great writer of the county-by-county Buildings of England guides, is an enormous thrill.
"The SAHGB's recognition of my book is a great mark of support for vibrant, challenging interdisciplinary research on medieval architectural history. I am absolutely delighted to be on the shortlist for this wonderful award."
The shortlisted monograph explores medieval manor houses, revealing how concepts of space and domestic place were understood and used by their occupants in England and Normandy. Blending approaches from history and archaeology, Dr Weikert uses Anglo-Saxon wills, standing and excavated manorial sites in England and Normandy and written texts, including poetry, as evidence.
Dr Katherine Weikert has published extensively in Anglo-Norman and early English history. Her main areas of research examine the connections between gender, space and authority in England and Normandy circa 900-1200, female hostageships in the central Middle Ages, and the political uses of the medieval past.
The winner of the Alice Davis Hitchcock Medallion will be selected in the autumn and announced at the Society's Annual Lecture and Awards Ceremony. The full shortlist is available on the SAHGB website at: https://www.sahgb.org.uk/
Press Office | +44 (0)1962 827678 | press@winchester.ac.uk | www.twitter.com/_UoWNews
Back to media centre