University of Winchester investigative journalist shares research in true crime murder documentary series
15 Mar 2022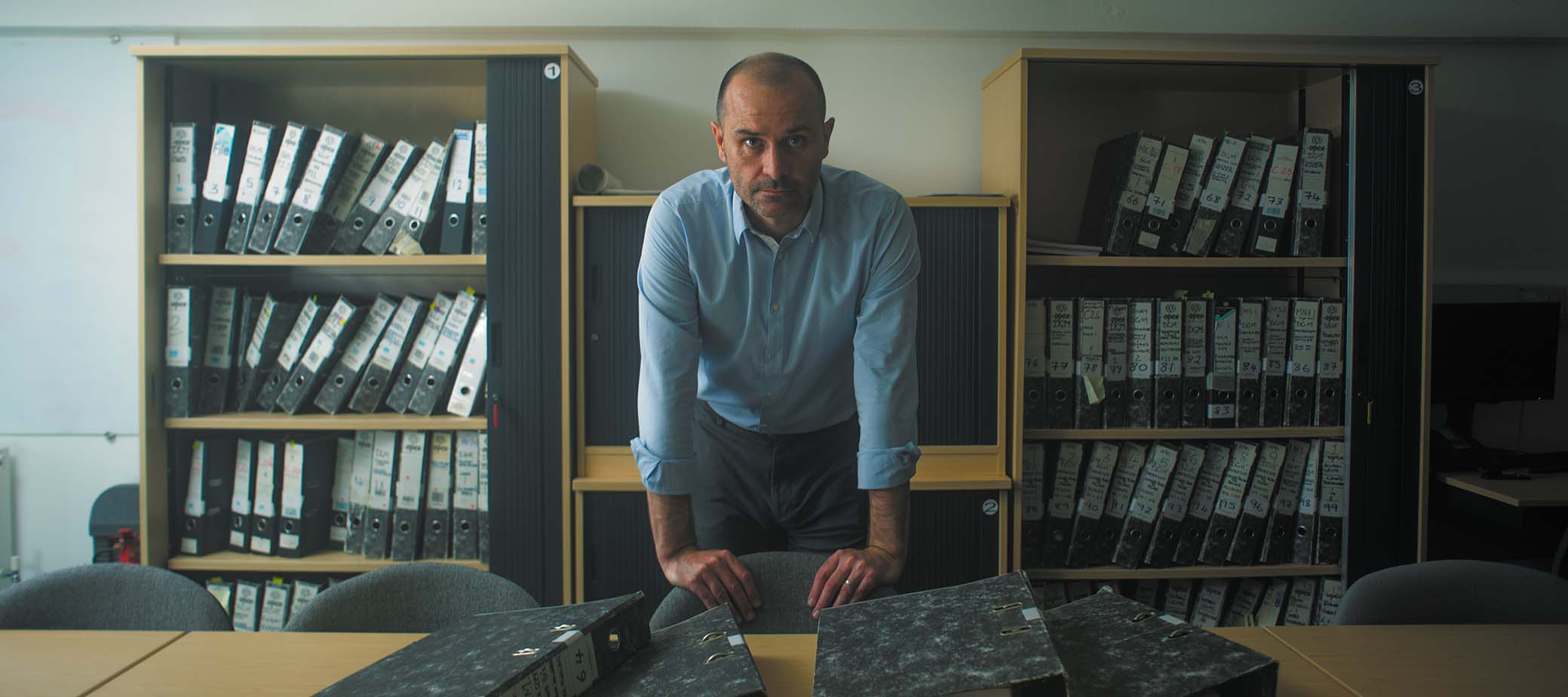 A University of Winchester investigative journalist and academic features in a powerful new Sky true crime documentary series about the biggest and most exhaustive murder investigation in Welsh history, which many believe resulted in a wrongful conviction.
Dr Brian Thornton, one of the founders of the Crime and Justice Research Centre at the University of Winchester, has spent more than a decade investigating the Clydach murders, when three generations of one family - grandmother, mother and two young daughters - were brutally killed in a small village just outside Swansea, in June 1999.
He contributes to Sky's four-part series Murder in the Valleys, which was filmed over a 12-month period and takes a forensic look into the murders and their repercussions, which have deeply divided the local community for over 20 years.
"Despite the conviction of local builder David Morris for the crime, there remain a huge number of unanswered questions that need to be addressed to get to the truth of what happened," said Brian.
"Since 2009, when more than 300 case files arrived at the Crime and Justice Research Centre, I have been investigating a possible miscarriage of justice in the case, with the support of undergraduate journalism students at Winchester. It's an incredibly complex case, but we have made some breakthroughs and uncovered fresh evidence which was considered by the Criminal Cases Review Commission."
The University of Winchester's Crime and Justice Research Centre specialises in issues related to miscarriages of justice. Dr Brian Thornton's research into miscarriages of justice has been featured on BBC Television, BBC News Online, The Mail on Sunday, and The Guardian. He is commissioning editor on the award-winning website The Justice Gap.
Murder in the Valleys is available on Sky Crime and Now TV.
Press Office | +44 (0) 1962 827678 | press@winchester.ac.uk | www.twitter.com/_UoWNews
Back to media centre