University of Winchester's Hannah Williams shines in The Voice UK final
22 Mar 2021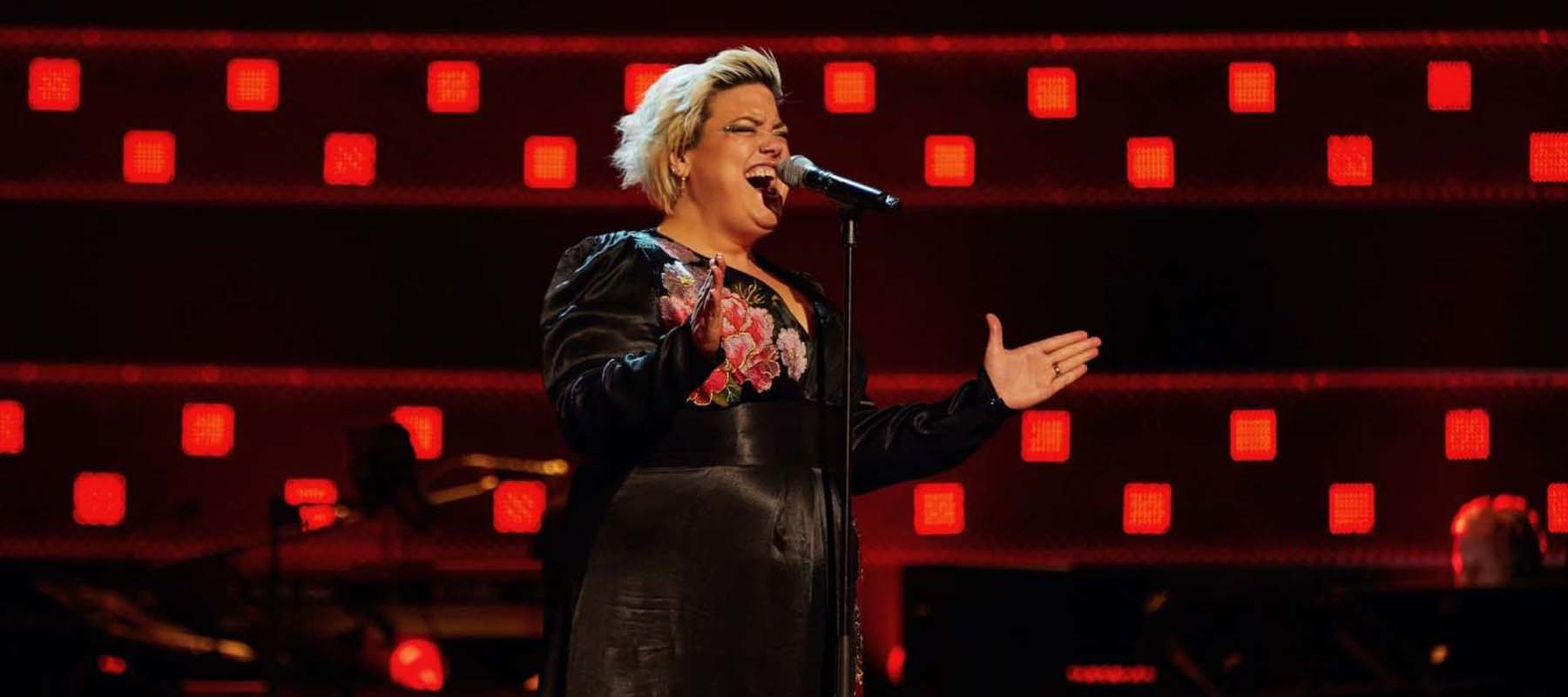 Congratulations to University of Winchester alumna and former creative director of the University Music Centre Hannah Williams, who gave an outstanding performance in the live final of ITV's The Voice UK television singing competition on Saturday night.
Hannah performed a duet of The Bee Gees' To Love Somebody with Sir Tom Jones, who mentored her through the competition. In the end Craig Eddie was crowned the winner in the public vote.
After her appearance, Hannah said: "Thank you so very much to all my beautiful friends, students and colleagues who have supported me through my entire career, let alone my Voice experience. You're all wonderful and I love you."
Neil Valentine, creative director at the University Music Centre, said: "We are so proud of Hannah. She is an inspiration both as a musician and as a person. Her journey on The Voice UK showed her as the lovely, hardworking, honest and gracious person we all know, and we cannot wait to keep supporting her throughout the adventures that await her. From all of us in #TeamHannah, may your 'Shut the Front Door' meme live forever!"
Hannah is a soul singer who fronts Bristol-based soul band Hannah Williams and the Affirmations. In 2017, the title track of their album Late Nights and Heartbreak was sampled on Jay-Z's title track 4.44. Hannah is also a vocal consultant and vocal performance coach at the University of Winchester, from where she graduated in 2006 with a first-class degree in Music Theatre
While competing in The Voice UK, Hannah has made two videos with the #TeamHannah Band and Singers, featuring Hannah singing with current and former students on backing vocals and instruments. The #TeamHannah Band and Singers videos are raising funds for Trinity Winchester, supporting their work with vulnerable people and those affected by homelessness.
The latest video Cry Me a River is available to watch now on YouTube: http://bit.ly/TeamHannahCryMeaRiverYouTube
Photos: ITV
Press Office | +44 (0)1962 827678 | press@winchester.ac.uk | www.twitter.com/_UoWNews
Back to media centre