University of Winchester's West Downs Centre wins architecture prize
22 Nov 2021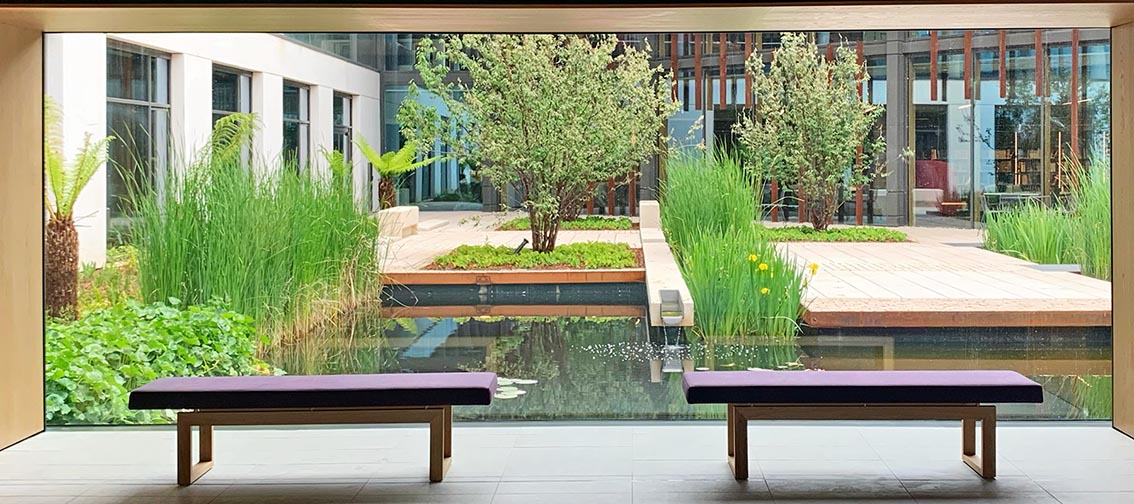 The University of Winchester's West Downs Centre has won a highly coveted World Architecture News WAN Award 2021 Gold Award.
The £50m state-of-the-art learning and teaching building at the University's West Downs Quarter was designed by award-winning architectural practice Design Engine Architects. The building scooped the Gold award in the global WAN Awards 2021 Education category, beating six other shortlisted international projects in the sector.
The 2021 WAN Awards are judged by an extensive panel of top international experts who put entries through a rigorous and trusted process and reinforce the Awards' truly global outlook. The award judges praised the building as being: "designed with great care for the human experience... combining beauty and sustainability".
"We are absolutely delighted that the West Downs Centre has been recognised by this prestigious international architectural award and it's fantastic to see our landmark building listed alongside some of the very best architecture and design projects around the world this year," said Gavin Hunter, Chief Operating Officer at the University of Winchester.
"The contemporary design and the materials used in its construction meet the highest environmental standards, representing the University of Winchester's core values and our commitment to sustainability, which is at the heart of everything we do."
Richard Jobson, Founding Director of Design Engine Architects, said: "Design Engine Architects are delighted that this fantastic project has been recognised by the WAN Awards and would like to thank the University of Winchester for its vision and unflinching support, as well as the fantastic design team and contractor that helped deliver it."
The design includes a drum-shaped 250-seat auditorium, art gallery, café, food hall, shop, library, social learning areas and teaching spaces.
The building - which opened in September 2021 - boasts sustainable features, including a combined heat and power plant, heat recovery systems, rainwater harvesting, a green roof and solar photovoltaic panels. The University has registered the West Downs Centre for WELL certification, an international building standard for measuring how a building impacts on its users' health and wellbeing.
The University welcomes visitors to enjoy facilities in the building, including public lectures in the Auditorium, the café and the art gallery, where We Are Nature, an exhibition by renowned sculptor Jason deCaires Taylor is on show until 17 December 2021. More information at: www.winchester.ac.uk/the-west-downs-gallery
Other benefits for the local community include a Changing Places personal care room for people with special care needs and their carers and a zero-waste shop due to open in 2022. The building also hosts conferences and meetings, with a range of rooms for both small and large bookings. More information at: www.winchester.ac.uk/conferences
The global WAN Awards acknowledge and celebrate excellent architecture. Now in their 13th year, the Awards recognise the outstanding works of innovative, visionary and imaginative architects worldwide.
Press Office | +44 (0) 1962 827678 | press@winchester.ac.uk | www.twitter.com/_UoWNews
Back to media centre