University opens its doors to local community on Christmas Day
5 Dec 2018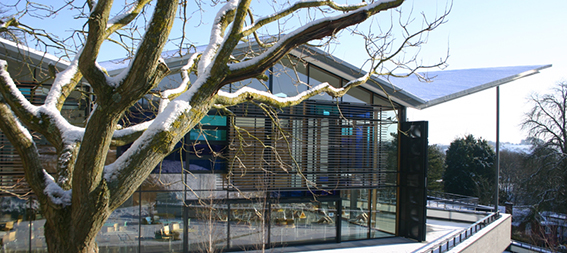 This year, the University of Winchester is once again opening the doors of one of its campus coffee shops to offer local residents free coffee, tea and cakes on Christmas morning.
All members of the local community are welcome to drop in and join staff and student volunteers for free refreshments, company and conversation in the Learning Café, which is open from 10am-12pm on Tuesday 25 December.
"Christmas is a very special time of year, but for many people it can also be a difficult and sometimes lonely time," said Professor Elizabeth Stuart, Deputy Vice-Chancellor, who is running the Café.
"Compassion is one of the University's core values and, as a key institution in our city, hospitality towards our neighbours and the local community is an important part of what we do. We hosted our Christmas Café for the first time in 2015 and it has quickly become an annual tradition for local people to join us here on campus on Christmas morning."
There will also be a Christmas Morning Eucharist in the University Chapel at 9am on Christmas Day. All are welcome to come along.
The Learning Café is located on the top floor of the King Alfred Centre (opposite the pedestrian entrance to the West Hill Cemetery) at the King Alfred Quarter, Sparkford Road, Winchester SO22 4NR. Visit the University website at: www.winchester.ac.uk and search for campus map.
Press Office | +44 (0) 1962 827678 | press@winchester.ac.uk
Back to media centre