Walk telling the story of creation opens at University of Winchester
16 Nov 2018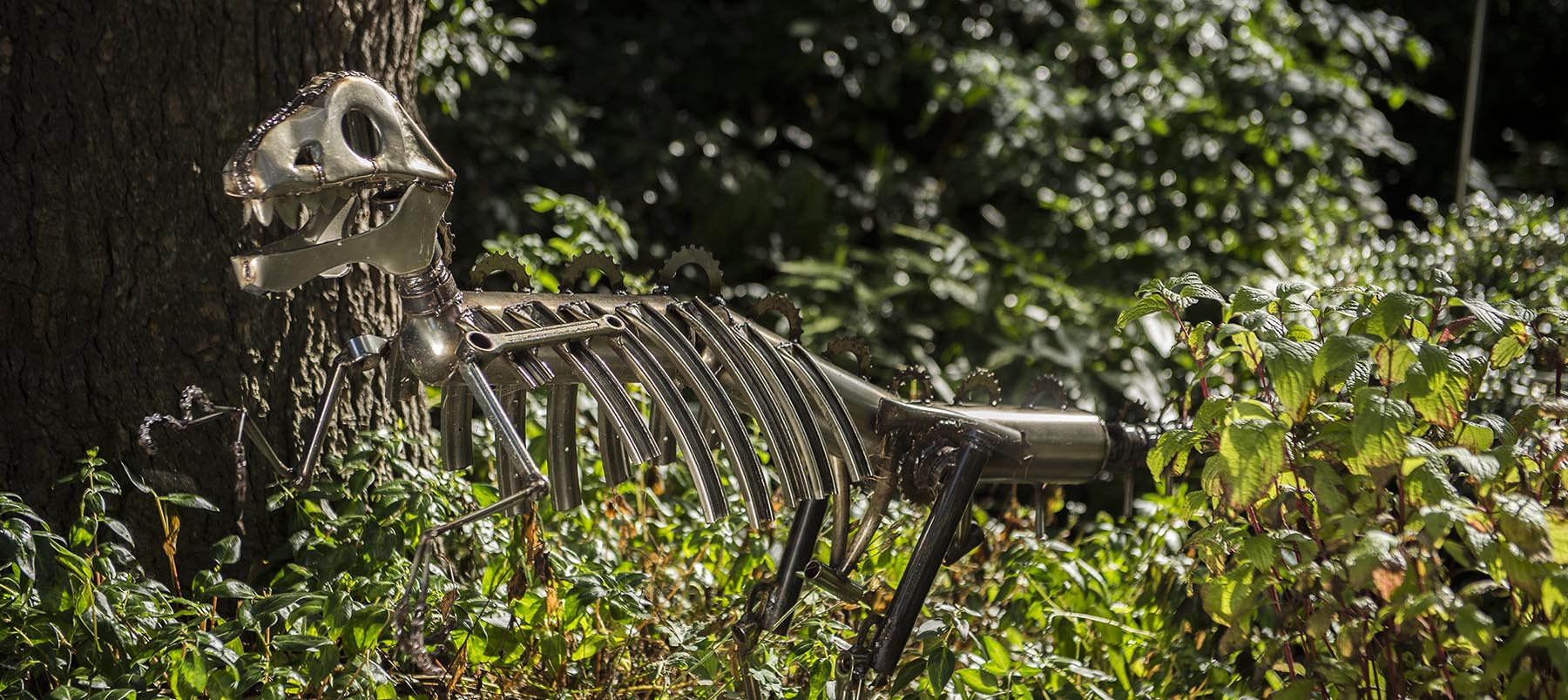 The University of Winchester has opened a new garden walk to take visitors on a visual and meditative journey from the moment of creation to the modern day.
The Cosmic Walk blends research, nature and artwork to explore the cosmos and discuss how humans are embedded within it.
The project was developed by Professor Lisa Isherwood and Dr Megan Clay, both from the Institute for Theological Partnerships.
Lisa Isherwood said: "The Cosmic Walk combines theology, mythology and science in an experience which inspires people to think with and preserve the earth. As a Christian theologian, I believe that our bodies are intrinsically linked to the body of the earth and that there is great value in involving movement and sensuality within our meditation. This walk invites everyone to contemplate their place within the universe by engaging with what is under their feet, enjoying every step, sound, breath, breeze, creature, and flower along the way."
Situated at the University's West Downs Quarter, the space features a grass labyrinth, flower beds and landscaping created by John Ward, Maurice James and other members of the University gardening team. It is illustrated with a variety of murals, sculptures and structures. A fifteen-panel mural, painted by Dr Megan Clay, begins the creation story.
Dr Clay said: "I created the mural as part of my research for my PhD. Each piece aims to raise awareness of our interconnectedness and interdependence spiritually and sensually, awakening bodies and minds together to enhance wellbeing."
The rest of the journey is punctuated with various sculptures and artworks by local artists. These include animal sculptures made using recycled bicycle parts by artist Daren Greenhow and blacksmith Melissa Cole's sculpture of DNA.
The physical journey is complemented by QR tags connected to the artwork, which direct visitors to more information about the project on the website.
The space was initially inspired by the book The Universe Story by Brian Swimme and Thomas Berry and draws on Christian, Jewish, Muslim, Hindu and Buddhist cosmology.
The Cosmic Walk is situated at the University's West Downs Quarter, Romsey Road, Winchester, SO22 5FT. The walk is free and open to the public. Find out more about the Cosmic Walk at: https://www.cosmicwalk.co.uk/
Press Office | +44 (0) 1962 827678 | press@winchester.ac.uk
Back to media centre