Winchester musical theatre students to perform Just So at Winchester Theatre Royal
14 May 2018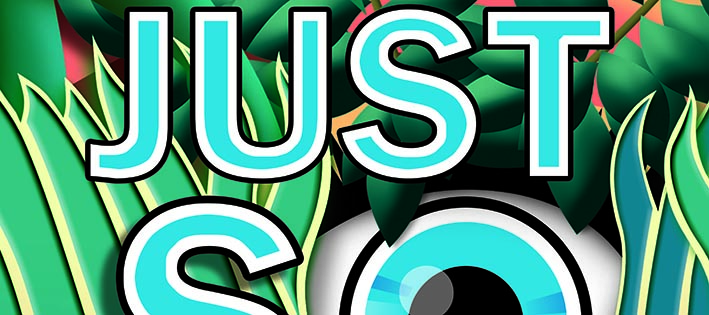 Have you ever wondered how the elephant got its nose? Or why the leopard is covered in spots?
Audiences of all ages are invited to find out when award-winning musical Just So is performed by University of Winchester third-year Musical Theatre students at Winchester Theatre Royal on 24-26 May.
The production forms the final project of the first graduating class of the University's Musical Theatre degree. It is also one of the first performances to be hosted by Winchester Theatre Royal as part of a new long-term collaboration agreement between the University and the owner of the Theatre, Live Theatre Winchester Trust.
Just So is a two-act musical inspired by the stories of Rudyard Kipling and created by leading British musical theatre composing duo George Stiles and Anthony Drewe, who respectively composed and wrote the book for the show.

The show invites audiences to follow the elephant's child and the Kolokolo bird as they join forces and venture down the Limpopo river on a quest to save the world. Featuring a tuneful score and a menagerie of wild animals, the show presents a story about friendship and discovering who you are in an adventure for the whole family.
The production was directed by Matt Lockitt, Programme Leader and Senior Lecturer of Musical Theatre, with musical direction from Sam Cable, resident musical director and professional musical director and choreography by Christopher Matthews, dance teacher and professional artist, all from the University of Winchester. It was created in collaboration with local professional producer Theatre Bench.
Matt Lockitt said: "Celebrating British musical theatre is central to our ethos in our programme at the University of Winchester. Consequently, it was important to us that our first third-year production should honour this value. Just So seemed the perfect choice to help us celebrate our first graduating group of students, presenting a fantastic family-orientated British musical that will engage the wider community."
Millie Clucas, third-year Musical Theatre student and Just So performer, said: "Just So has given me and my fellow students the opportunity to put everything we have learnt into practice, challenging our imaginations, our ability to tell stories and embody animalistic characters. I can't think of a better way to end my time on the University's Musical Theatre course than to perform a British musical at Winchester Theatre Royal."
Just So performances take place at 7.30pm on Thursday 24 May, 11am and 7.30pm on Friday 25 May and 6pm on Saturday 26 May at Theatre Royal Winchester, Jewry Street, Winchester, SO23 8SB. The performances are open to members of the public. Standard tickets cost £17 and tickets for students and Under 18s tickets cost £11. A range of concession and discounted tickets are available. Tickets can be booked by calling the Box Office on 01963 840 440 or through the Winchester Theatre Royal website here.
The Musical Theatre degree programme at the University of Winchester sees students develop their performance skills - singing, acting and dancing - over three years, as well as studying the history and theory of musical theatre. They also have an opportunity to work on new musical theatre projects, experiencing the process of developing new work with professional musical theatre writers. The programme actively supports and promotes the British musical.
Press Office | +44 (0) 1962 827678 | press@winchester.ac.uk
Back to media centre