Winchester research roundup December 2018
21 Dec 2018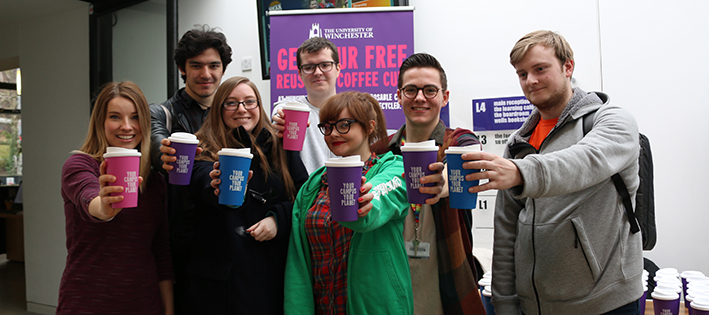 Winchester's research and academic expertise is having an impact nationally: find out more in our latest monthly blog roundup.
Winchester research showcased in national campaign about public good of universities
We are a University committed to making a difference and we're proud to be part of the #MadeAtUni campaign, led by Universities UK, which celebrates the difference that universities are making to people, lives and communities.
One innovative scheme recognised for making a positive impact in the world is our reusable coffee cups initiative, which features on the #MadeAtUni UK's Best Breakthroughs list, released this month.
Our reusable coffee cups are manufactured by Gumdrop Ltd from recycled chewing gum, some of which is collected on campus. We gave free cups to students and staff, and introduced a 25p surcharge on drinks purchased on campus in disposable coffee cups. In the first year, 35,000 fewer single-use cups were used and there was an increase of 900 per cent in the use of reusable cups. If sales on campus were mirrored across the UK, we could save 825 million disposable cups a year. Find out more at www.madeatuni.org.uk/university-winchester
Service Children's Progression Alliance features in government's Armed Forces Covenant 2018 report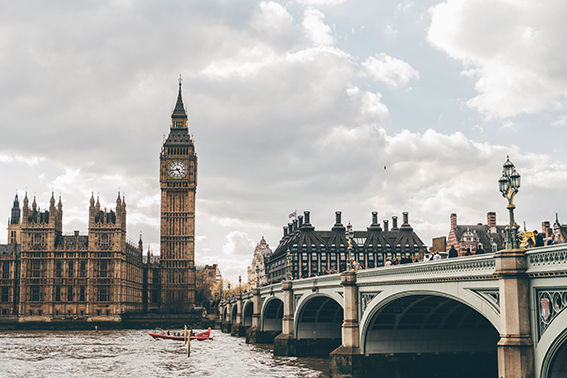 On 21 November Parliamentary Under-Secretary for Defence, Tobias Ellwood MP presented the 2018 Armed Forces Covenant Report to Parliament.
The Service Children's Progression Alliance (SCiP Alliance) - which is led and hosted by the University of Winchester and funded by the MoD - features strongly in the report and the subsequent full debate in the Commons also included a strong endorsement of its work. The report describes the work of the Alliance and its partners in support of service children's education and explains the context and work in this field, including the Alliance's progress in ensuring visibility and action in the HE sector. Read the report here.
The Armed Forces Covenant is a promise by the nation to ensure that those who serve, or have served, and their families are treated fairly and suffer no disadvantage. The University signed the Covenant in 2016 to demonstrate our commitment to supporting military personnel, families and veterans.
Winchester contributes to national HE policy through the Quality Code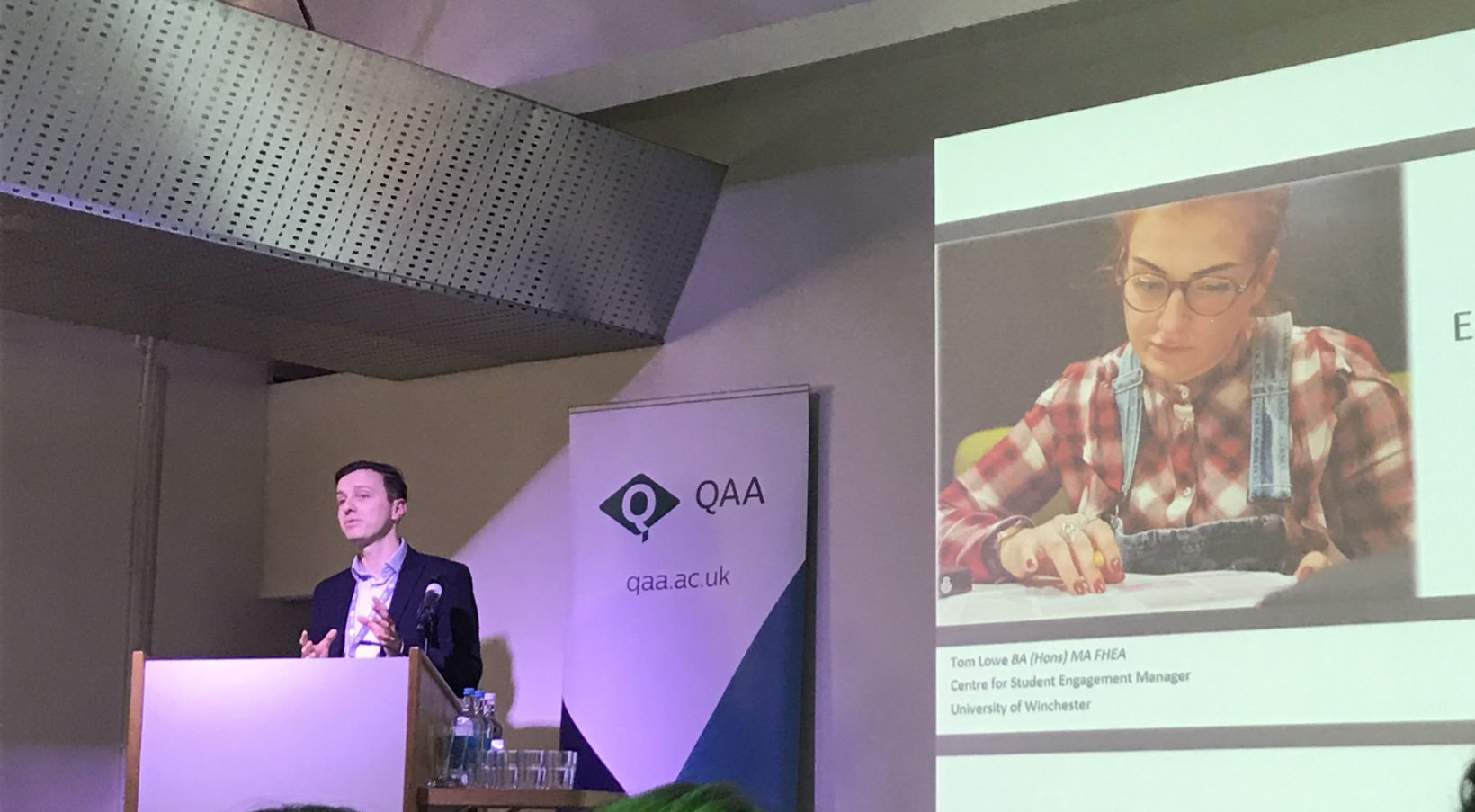 Photo: @CassieShaw_
Winchester has contributed to the development of the new UK Quality Code for Higher Education, which was launched at a special event in London at the end of November.
The Quality Code, developed by the Quality Assurance Agency for Higher Education (QAA), champions UK higher education's world-leading reputation for quality, helping providers to understand what is expected of them.
Cassie Shaw, Learning and Teaching Enhancement Officer, and Natacha Harding, Senior Lecturer in Criminology, were both authors of the chapter on Learning and Teaching, which sets the expectations and recommended best practice for teaching and learning on degree courses in the sector.
At the launch, Centre for Student Engagement Manager Tom Lowe spoke in a plenary about the Quality Code's impact on the evolution of placing students at the heart of education development in HE. "There is a great importance of policy in the area of engaging students to enhance the university experience across the sector and Winchester has often been cited as a leading practitioner in student engagement in higher education," he said.
The University has strong links with national policy making within the HE sector. Vice-Chancellor Professor Joy Carter CBE, DL is a former member of the QAA Board and was the Chair of GuildHE between 2013 and 2018.
Prestigious UK coaching award for Richard Cheetham
Senior Fellow in Sports Coaching Richard Cheetham MBE has been named Coach Developer of the Year at the 2018 UK Coaching Awards. The showpiece annual event is seen as one of the most prestigious by the coaching community. Richard has worked with a huge variety of coaches across a range of sports, from those just starting out to high performance.
Receiving his award from TV sports presenter and Winchester alumnus Mike Bushell (BA (Hons) Drama, Theatre and Television, 1984-87), Richard said: "I've had a lovely time coaching people across all ages, met a lot of interesting people and it's been a long journey, so this is an accolade I really do treasure."
This year Richard has been working with a team of coaches from former England international and World Cup-winning rugby player Lewis Moody's Mad Dog Rugby Academy. Read our blog interview with Lewis here.
Stratford's unique legacy in theatre music and sound documented in new book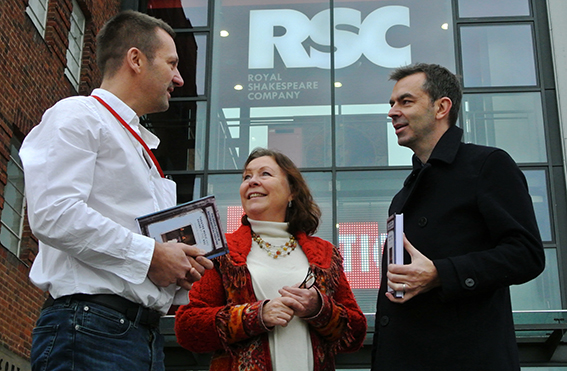 This month saw the launch of Theatre, Music and Sound at the RSC: Macbeth to Matilda by Millie Taylor, Professor of Musical Theatre. The book brings together the histories of music and sound at the Royal Shakespeare Company, and the contribution of these elements to the theatrical experience. It is one of a very small collection of books about music and sound in theatre anywhere in the world. Find out more about the launch.
Professor Millie Taylor (pictured centre above) at the RSC in Stratford with Jeremy Dunn (left), Head of Music, and Bruce O'Neill, Head of Sound. Photo: Martin Nangle.
National accounting award for Deputy Vice-Chancellor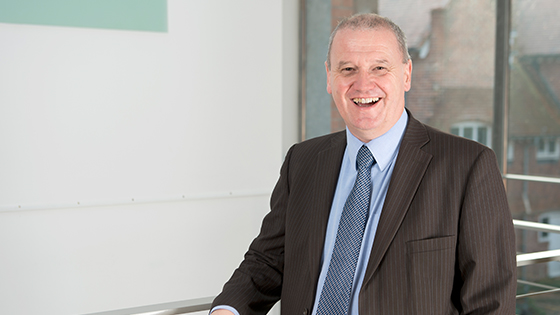 Deputy Vice-Chancellor Professor Neil Marriott has been awarded the Outstanding Contribution to Accounting and Finance Education Award by the British Accounting and Finance Association. The Award recognises his significant contribution to the profession and the Association in his career.
'Was it better to slap him or kiss him?' Sherlock Holmes Redux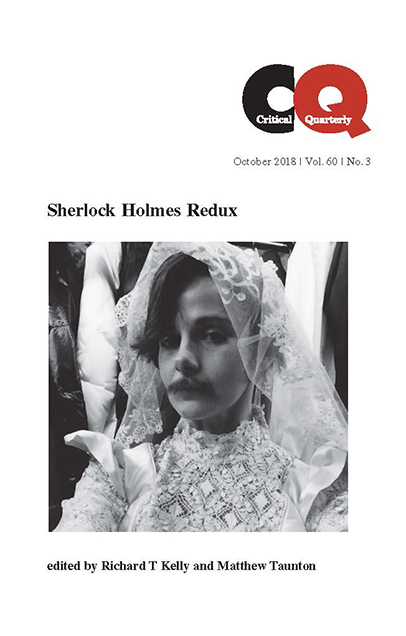 Research devoted to Arthur Conan Doyle, his iconic fictional detective Sherlock Holmes, and his many faces in fiction by Richard Kelly, Lecturer in Creative Writing and Professional Writing, has been published in a special number of the journal Critical Quarterly (Wiley).
Sherlock Holmes Redux includes exclusive interviews conducted by Richard with Louise Brealey, the actress who plays Molly Hooper in the BBC's popular Sherlock series, and novelist Sarah Perry, bestselling author of The Essex Serpent. Matt Taunton, University of East Anglia, is co-editor. Read the journal online here.
Winchester academics comment on current issues in the news
Dr Craig Prescott, Senior Lecturer in the Department of Law and Director of the University's Centre for Parliament and Public Law, appeared on the BBC News Channel offering expert comment on whether Attorney General Geoffrey Cox's legal advice on Brexit should be published in full.
Andrew Knight, Professor of Animal Welfare and Ethics and Director of the University's Centre for Animal Welfare, was quoted in a Daily Mail article highlighting cruelty to birds at a free-range turkey farm in Essex, following an undercover investigation by charity Animal Defenders International.
Professor Alec Charles, Dean of the Faculty of Arts, was interviewed by BBC Northampton about the 55th birthday of TV show Doctor Who. Alec is the author of Out of Time: The Deaths and Resurrections of Doctor Who (Peter Lang, 2015).
Study calls for stricter regulation of elusive rabbit breeding industry
A new study by researchers at the Universities of Winchester and Nottingham has shed light on the rabbit breeding industry, calling for more to be done to regulate and improve the breeding of rabbits as pets.
Animal welfare researcher Emma Gosling (née Gurney), carried out the work as part of her Masters degree in Animal Welfare Science, Ethics and Law at Winchester. The research found that the most commonly-sold rabbits were the extreme breeds with flat faces, around half of breeders provided smaller housing than is recommended and only one per cent of breeders were licensed. The full results of the study are published in the journal Animals.
Parliament should call for a People's Vote for Animals, argues Winchester academic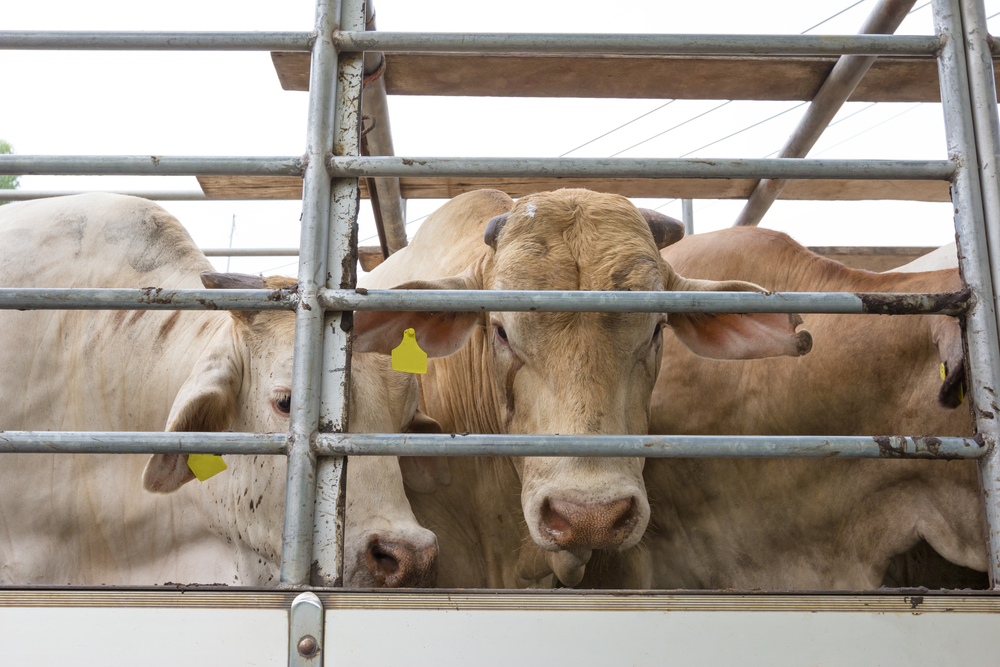 In a post for the LSE Brexit blog, Senior Lecturer in Human-Animal Studies Dr Steven McCulloch argues that Parliament should reject Brexit and call for a People's Vote for Animals.
Steven writes: 'Brexit is a massive political event that will have impacts on animal protection in the UK, the EU and internationally. . . . Brexit poses major threats to animal protection. These threats are orders of magnitude greater than any single animal protection issue such as live animal transport or the import and sale of foie gras.' Read the blog post here.
Bookcase: recently published and awards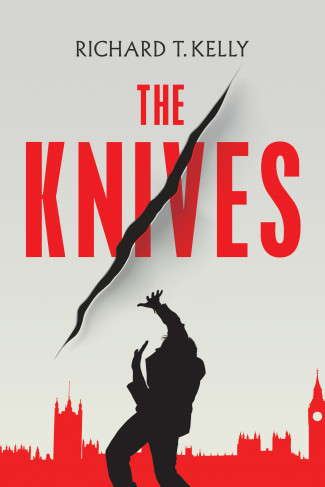 "Around the time [BBC drama series] The Bodyguard got too ludicrous for words I thought: "How come nobody has adapted Richard T Kelly's political thriller The Knives (Faber and Faber) into the edge-of-your-seat Sunday night TV hit it demands to be?"
So wrote David Hepworth in the New Statesman's Books of the Year 2018 round-up. The hero of Richard's gripping political thriller is a Conservative Home Secretary dealing with the life-threatening consequences of piloting anti-terrorism legislation through parliament. Richard is a Lecturer in Creative Writing and Professional Writing.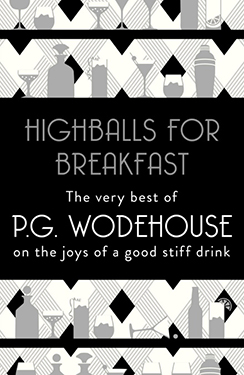 Richard is the editor of Highballs for Breakfast (Penguin, 2018), a handpicked selection of wit, wisdom and comic moments from PG Wodehouse's work that involve drinking: getting pickled or plastered, or lathered or sozzled, and getting in and out of all manner of scrapes. No writer knew better than PG Wodehouse how a drink can lift the spirits - and he was a master at the high comic effects of having a few too many. The Times called it 'a splendid anthology'.
Two academics in the Institute of Education celebrated the publication of their books with a launch event at the University.
Lisa Baldwin (pictured above right), Programme Leader of the PGCE and a member of the English team, is the author of Leading Primary English (Routledge, 2018) which focusses on case-study research completed in a number of OFSTED Outstanding schools with innovative English practice. Dr Liz Chamberlain, Sandy Stockwell and Dr Mary Scanlan also contributed English expertise to the book.
Dr Mary Scanlan (pictured above left), who leads the early years' provision on undergraduate and postgraduate teaching courses, is the author of practitioner-focussed text 50 Fantastic Ideas for Early Language Development (Featherstone/Bloomsbury, 2018). Photographs for the book were taken in two Winchester schools, Lanterns Nursery School and the reception class at Stanmore Primary School.
Photo: @AlecRCharles
Alec Charles, Dean of the Faculty of Arts, is the author of Underwords: Re-reading the subtexts of modernity (Peter Lang, 2018). The book explores the art of close reading, examining a series of key English texts from the last hundred years - including the novels of Virginia Woolf and James Joyce, the films of Alfred Hitchcock and Donald Trump's tweets - and digging beneath the surface meanings to discover ambiguities, allusions, ironies and contradictions. Find out more about the book here. Read Alec Charles' blog post about close reading on the Pater Lang website here.
A new book reflecting on Playing for Time Theatre Company's decade of work in HMP Winchester was launched at the University last month. Playing For Time Theatre Company: Perspectives from the Prison (Intellect Books, 2018) edited by Annie McKean, Senior Fellow in the Faculty of Arts, and Kate Massey-Chase, Winchester alumna (BA (Hons) English and Drama 2007-2010) and a PhD student at the University of Exeter. The book is a rich resource for using theatre as an intervention in the transformation and rehabilitation of the lives of incarcerated people.
Back to media centre