Winchester Social Work graduate scoops Student of the Year award at national ceremony
2 Dec 2021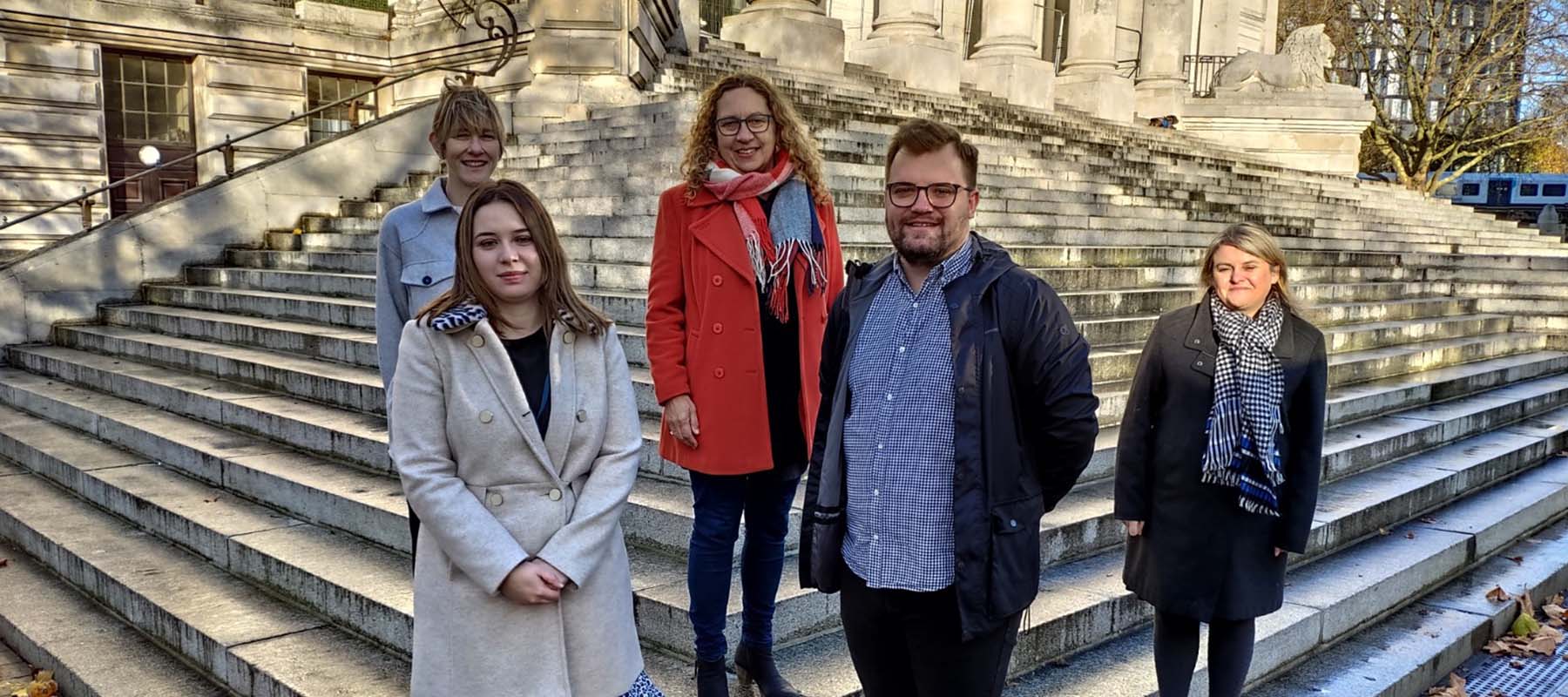 Lucy Collier, a newly-qualified social worker who is a graduate of the University of Winchester's Step Up to Social Work programme, has won the Student Social Worker of the year Award
Lucy is a disability social worker with Portsmouth City Council and received the award for her role in supporting families who require respite as part of their care packages.
Professor Simon Jobson, Dean of the Faculty of Health and Wellbeing at the University of Winchester, said: "Lucy deserves huge congratulations for her achievement and we are thrilled that she is already being nationally recognised for her contribution to social work. We wish her every success for her future career."
Lucy originally trained to be a teacher but had a particular interest in helping children with disabilities. She decided to re-train as a social worker. Lucy joined Portsmouth City Council in May 2021 after completing the step up to social work programme with the University of Winchester.
Since working in her role, Lucy has developed a training package that equips social workers with the knowledge they need to support children with disabilities. This includes information on local services that may benefit parents/carers as well as making recommendations for respite options as part of a child or young person's care package.
This training has enabled other social workers to feel more confident in their role and has contributed towards better outcomes for children and families in the city.
Lucy said: "The fact that I had been shortlisted was amazing but to win the student social worker of the year award is incredible. I would like to thank my team and line manager for supporting me since I started at the council. I've always wanted to help children and families fulfil their potential and remove barriers for people with disabilities."
Councillor Suzy Horton, deputy leader and cabinet member for children, families and education at Portsmouth City Council said: "I would like to congratulate Lucy for her immense efforts to support children and young people in the city who have additional needs. For someone who has only recently qualified, Lucy has shown professionalism and resilience, going above and beyond to support local families."
The Social Worker of the Year Awards were held virtually on Wednesday 17 November and streamed live from London. The Awards take place annually to celebrate the achievements of practitioners and teams in the profession across the country.
Photos courtesy Portsmouth City Council
Press Office | +44 (0) 1962 827678 | press@winchester.ac.uk | www.twitter.com/_UoWNews
Back to media centre