Biodiversity in the wake of COP26: from butterflies to great apes
19 Nov 2021
In our latest blog post, Dr Lisa Riley, Senior Lecturer in Animal Welfare and an expert in primatology, explains how small changes can lead to big improvements in biodiversity loss and climate change. Her blog comes as the University launches a new distance-learning degree course: BSc (Hons) Animal Science and Conservation starting in September 2022. This degree aims to tackle the biodiversity crisis and find environmentally sustainable solutions to promote animal welfare and ethical conservation biology across the animal kingdom.
I was 26 when I first saw a mountain gorilla (Gorilla beringei beringei). That meeting changed my life.
It was 2004, Bwindi Impenetrable Forest, Southwest Uganda. A small vertical trek from camp up the side of a volcano, thick with nettles, thistles and wild celery, and in the shadows, I saw a majestic and immense form. The silverback. He took my breath away. As I emerged from the dense understory, I saw him fully, sitting up against a vast tree trunk, legs stretched out, hands placed gently in his lap, at ease and relaxed. The silver hair on top of his sagittal crest sparkled in the light. For the briefest of times the rest of the world disappeared, it was just him and me. I soon realised I was in fact sitting in the middle of his 16 strong family group as one-by-one each gorilla popped into view. I was truly mesmerised.
I had been studying chimpanzees (Pan troglodytes schweinfurthii) in the Northern Ugandan Budongo Forest for three months, recording population density and investigating primate community ecology. Seeing wild chimpanzees was career-affirming - I knew at that exact moment in time I would specialise in primatology and animal welfare and pursue a career in academia. But seeing that silverback gorilla was life- affirming. I was totally at one with the gorillas, their mountain home, every plant, insect, bird and other animal in it. Even now in my mind's eye, I see that moment with absolute clarity and a tear of wonder in my eye. It struck me like a lightening bolt, I was a single human and I, we all, have a place in nature, and a responsibility to protect it, for we are dependent upon it and now it is dependent upon us.
'Very high risk of extinction in the wild'
Wouldn't it be awful if future generations were denied the opportunity to be at one with nature, to realise our role in nature and truly experience nature? Both mountain gorillas and eastern chimpanzees are endangered and are therefore facing 'a very high risk of extinction in the wild' (IUCN Red List). They are not alone, an estimated 60 per cent of the world's primates are also facing extinction (Estrada et al., 2017).
Biodiversity: everyone's problem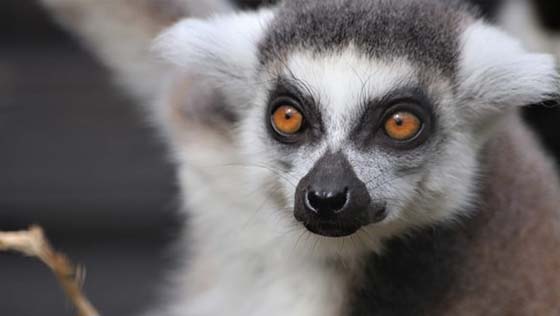 A ring-tailed lemur (Lemur catta) one of the many endangered primate species. Photo: Lisa Riley
It is easy to think that biodiversity loss is relevant to the tropics, that it is someone else's problem, but in reality, it is everyone's problem. The UK is one of the world's most nature depleted countries, with research from the Natural History Museum suggesting just 53 per cent of our natural heritage remains. Hedgehogs, turtle doves, natterjack toads, red squirrels and tortoiseshell butterflies are just some of our many native species struggling to survive. And what of the wildlife and habitat we have already lost? Can reintroduction programmes re-establish these species and can land management recreate wildlife refuges?
What has caused this devastating loss? Well, it's the usual culprits so familiar to us already; habitat loss from farming and urbanisation, pollution of air, river, sea, and land, climate change due to greenhouse gas emissions from burning fossil fuels.
Shockingly simple solutions
The facts and figures around global warming and biodiversity loss no longer shock us given we have heard about them so often. What is shocking is how simple the solutions are. Small changes can lead to big improvements, for us, other animals, ecosystems and the world at large.
As individuals we can make better, ethical, more sustainable choices and move away from the throw-away nation we have become. We can select higher-welfare, extensively reared meat and animal products, go vegan a day a week, avoid use of single-use plastics, recycle, select green energy tariffs, and we can seek out nature by creating opportunities for wildlife in our gardens, on our balconies or window ledges.
Even the smallest of insects has its part to play in the stability of our global environment and therefore the smallest action like growing some native wildflowers in a pot can have a positive effect. It can also calm some of the climate change anxiety noted in society today, especially among young people.
Government commitments in the face of inevitable temperature increase - does it go far enough?
It is more important than ever that, as individuals, we act to protect biodiversity and curb global warming.
Last weekend, governments from around the world agreed a diluted COP26 agenda. The 200-strong alliance of countries pledged to reduce greenhouse gas emissions by 2030 and reach net zero emissions in 2050 in an attempt to reduce global temperature increase to below 2C, having accepted that some temperature increase is inevitable.
There was a commitment to increase climate finance to $100bn+ per year, to end deforestation in 100 forest-rich countries by 2030, to cut methane (a potent greenhouse gas) emissions by 30 per cent by 2030, and a commitment to decrease dependency on coal. But this commitment does not ensure global temperature increase will stay under 2C and for at least the next decade coal will continue to be burnt and forests slashed. Global governments have another chance to protect wildlife at COP15 Biodiversity scheduled for April 2022.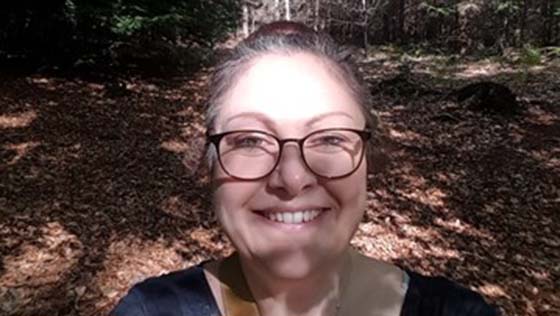 Lisa Riley pictured in the New Forest, which needs every bit as much protection as the Ugandan forest homes of mountain gorillas
If they are to achieve their goal of us all living in harmony with nature by 2050, then we all need to play our part, be conservation aware and make comparatively small adjustments to collectively halt biodiversity loss.
This is a crucial time for our future and that of our planet. It is the last opportunity humans have to halt the damage we have caused through exploitation of nature over successive generations. We have lost our way, become separated from nature, lost respect for our past and are about to lose hope for our future. Yet humans are good at change, and we can redress our balance with the natural world. We understand the vast devastation we have caused and with that understanding comes opportunity.
As each of us has our place in nature, so does each of us have a role to play in saving nature so that in future generations a six-year-old girl can chase butterflies in her garden while dreaming of one day meeting a mountain gorilla.

Thumbnail image on landing page: A captive gorilla peering out onto an uncertain future for her species
All photos: copyright Lisa Riley
The University of Winchester has launched a new distance-learning (fully online, no campus-based teaching) science degree, BSc (Hons) Animal Science and Conservation starting in September 2022. This degree aims to tackle the biodiversity crisis and find environmentally sustainable solutions to promote animal welfare and ethical conservation biology across the animal kingdom.
Dr Lisa Riley is a Senior Lecturer in Animal Welfare who specialises in primatology and the welfare and sustainability of zoo animal populations. She is part of the University of Winchester's Centre for Animal Welfare.
Press Office | +44 (0) 1962 827678 | press@winchester.ac.uk | www.twitter.com/_UoWNews
Back to media centre