Global climate emergency takes centre stage in University of Winchester livestreamed premieres
19 May 2021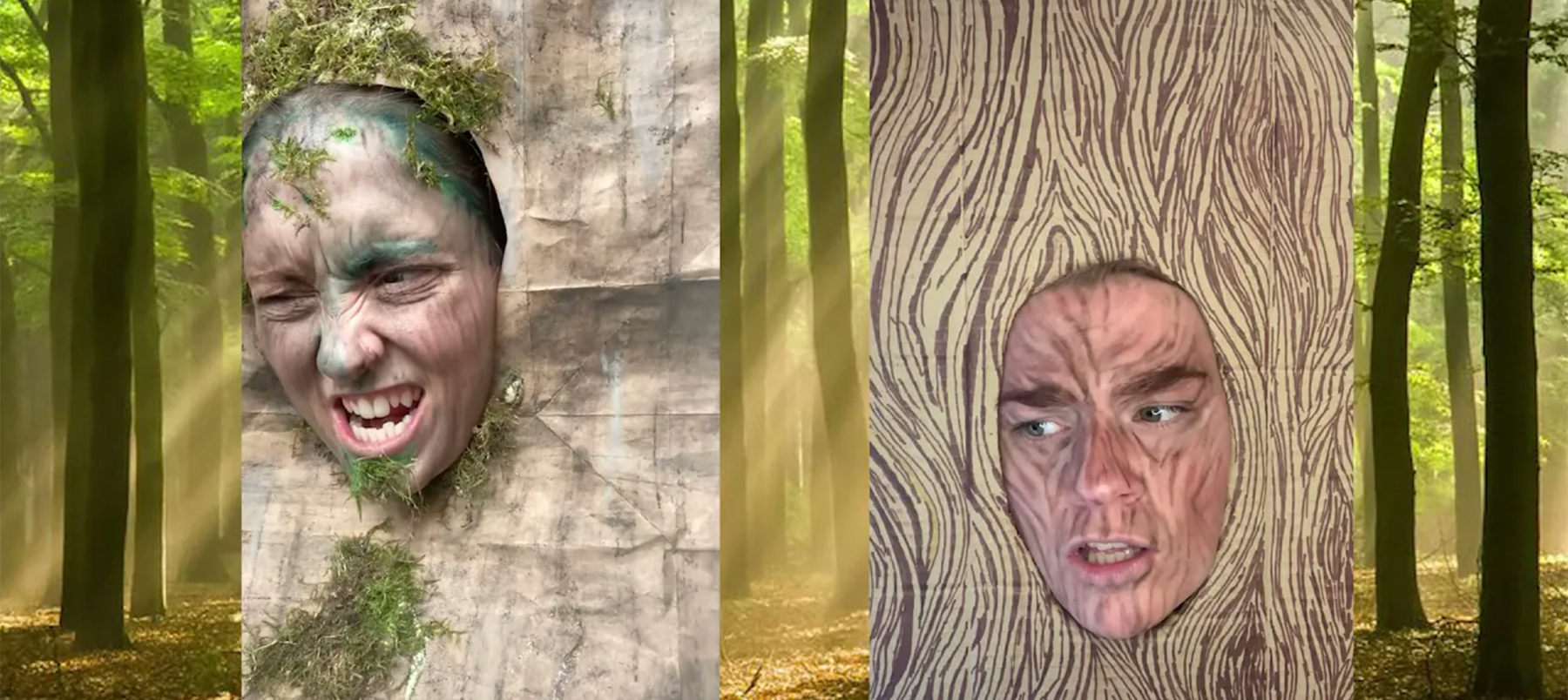 With the climate emergency at the top of the global political agenda as we move towards the COP26 climate conference in November, the University of Winchester presents four original short plays focusing on human stories at the centre of the issue of climate change.
Written and performed by talented students studying Creative Writing and Performing Arts at the University, Climate 4 Change 2021 follows two successful shows at Winchester Theatre Royal in 2019 and 2020 and will be livestreamed on YouTube on Thursday 20 May 2021 at 7pm.
The four plays are:
Albedo
Amy works in insurance and knows better than most the devastating effects of climate change on everyday lives. Figuring it was more dangerous to do nothing, she organises the Albedo Action Group in an attempt to make a difference to the world.
Banquet
An employee at an energy company is up for promotion. He sees his informal interview as the perfect opportunity to present his ideas for clean energy and climate change initiatives. He believes the interview has gone quite well, until he is unfairly blamed for an event that happened at dinner and HR gets involved.
Crystal Clear
Crystal Clear interrogates the intrinsic ironies of social and environmental activism via conversations between three friends.
Psithurism
Psithurism listens in on the conversations between a pair of trees, who quarrel over the varying levels of damage which humans inflict on the planet. A comical and demanding absurdist drama.
Glenn Fosbraey, Head of the Department of English, Creative Writing and American Studies, who produces Climate 4 Change, said: "As the University for sustainability and social justice, combatting climate change is at the heart of everything we do.
"In our teaching, we create a dialogue with students to ensure they are aware of the issues around the climate emergency and that it is up to all of us to make a difference through our individual and collective actions. The Arts have a strong track record in igniting conversations about important issues and we hope these four original plays will help to alert people of the crucial environmental issues facing us all."
Rebecca Bates, who performs Albedo, said: "I got involved with Climate 4 Change because I saw it as an exciting opportunity and a performative way to get this important message across. Global warming is frightening and we are at the stage now where we must each individually change our actions to come together to save the planet. Albedo discusses issues to do with the ice caps melting. It has recently been in the news that a third of Antarctica's ice shelves are at risk of collapsing and releasing unimaginable amounts of water into the sea. I think that this is extremely worrying and we are all now responsible to make a change before it's too late."
Director of Albedo, Sammy Hewett, said: "Climate change is happening and it's an ongoing concern: things need to be done to change this disaster and it needs to be done quickly. Performance in my opinion is the biggest platform to share a story and promote a message, so Climate 4 Change 2021 is the place to do so.
"The concept is so exciting and intriguing to be a part of. I have been a part of this since 2019, the first year Winchester hosted this event and the feedback we have had is always a positive and amazing response. All of us at the University of Winchester can make a change and change needs to start now."
All four films will be available to watch on the Winchester Performing Arts YouTube channel.
Press Office | +44 (0)1962 827678 | press@winchester.ac.uk | www.twitter.com/_UoWNews
Back to media centre