Review of the year: 2017 at the University of Winchester
10 Jan 2018
2017 was a fantastic year at the University of Winchester. From exciting archaeological discoveries and academic conferences to accolades and awards, every month brought us something to celebrate. Read just a small selection of what went on in our review of the year below.
January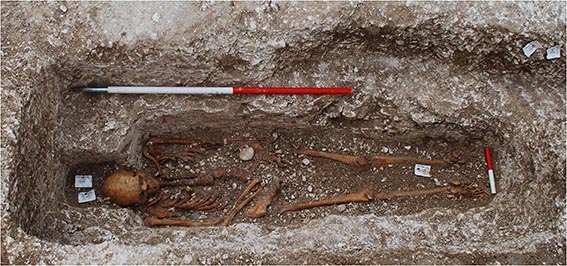 Our archaeologists revealed that a skeleton discovered during the excavation of St Mary Magdalen, one of Britain's earliest known hospitals, sheds important light on the genetic origins of the disfiguring disease of leprosy. Extensive geometric and biomolecular analysis showed that the bacterium that causes leprosy has not changed significantly since the disease peaked in medieval Europe. This could explain why there was a decline in the transmission of leprosy, as resistance to the bacterium may have developed.
February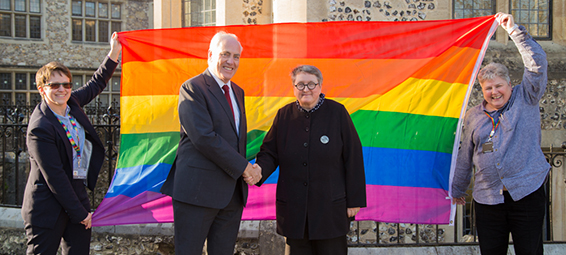 We hosted the third annual Hampshire Pride Festival on Saturday 25 February in partnership with Hampshire County Council. During the event, hundreds of members of the lesbian, gay, bisexual and transgender community marched from the University to Hampshire County Council's Elizabeth II Court building in a show of unity.
March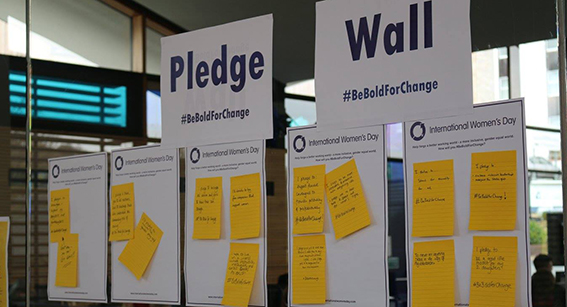 On 8 March, we joined the call to #BeBoldForChange for International Women's Day. We ran a variety of events and activities to celebrate the social, economic, cultural and political achievements of women. This included our Pledge Wall where staff and students could make their own personal pledge to take ground-breaking actions to drive great change for women.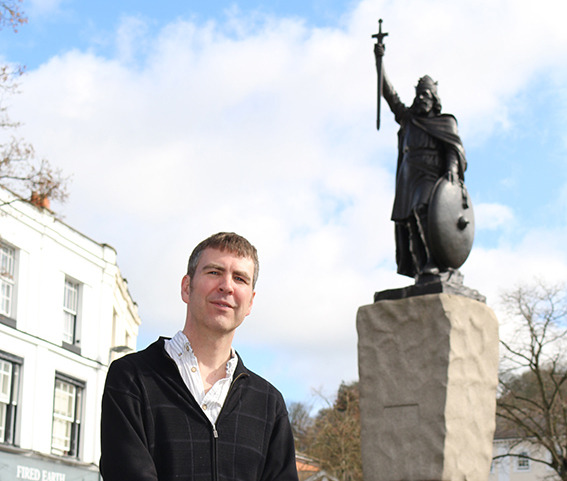 Dr Ryan Lavelle, Reader in Early Medieval History, helped weave historical accuracy into the second series of hit BBC TV drama The Last Kingdom. During the making of the new series, he gave advice on a diverse range of subjects, from the composition of the court, politics and everyday life in Anglo-Saxon England, to marriage traditions, costumes and head coverings. He also worked with set designers to help ensure authenticity.
April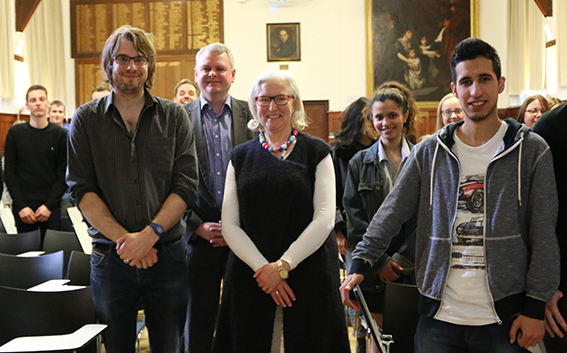 Over 100 final year students from Winchester Business School took part iLabs, an initiative which saw them lead in-depth innovation consultancy projects to help local businesses. Students supported two businesses – children's book publisher Binky Bear, and music and spoken word record label Splendid Fred. The teams of students had four weeks to undertake market research and creative thinking before submitting an innovation concept report outlining their recommendations.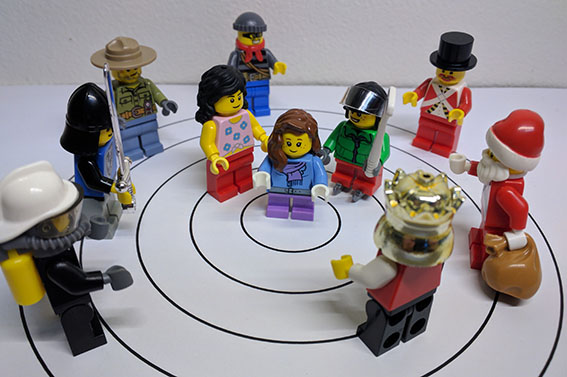 We were delighted to present a variety of engaging, accessible talks to the community during our Research and Engagement Week. Events included our online exhibition Images of Research, which displayed images representing work being undertaken by academics and PhD students, and a screening of ground-breaking documentary The True Cost.
May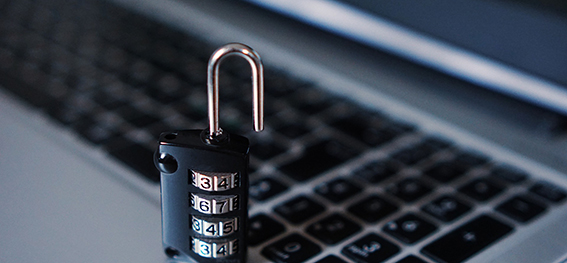 Lawyers, computer scientists, academics and policy makers discussed the rise of Big Data and its impact on privacy, law and artificial intelligence the fourth annual Conference on Trust, Risk, Information and Law hosted by the University's Centre for Information Rights (TRILCon17). The event saw keynote addresses from John McNamara, one of IBM's senior inventors, and Professor Katie Atkinson, Head of Computer Science from Liverpool University.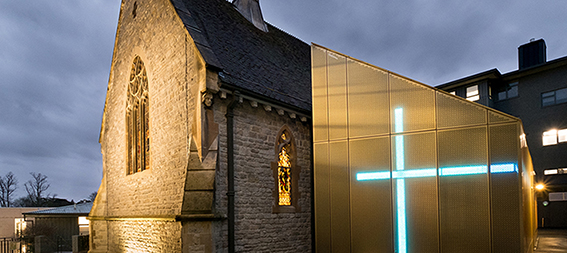 Our newly-renovated Chapel scooped the first of two architectural design awards. It was recognised as being of regional importance as a piece of architecture with an acclaimed ward 2017. A couple of months later, it also collected a Civic Voice Design Award for its 'restrained and beautifully simple' design.
June
We were awarded Silver in the national Teaching Excellence Framework (TEF) for consistently exceeding rigorous national quality requirements for UK higher education. We also became one of only a handful of universities in the UK to receive the Social Enterprise Gold Mark in recognition of our excellent work as a social enterprise, putting people before shareholder profit.
Read more about our Social Enterprise Gold Mark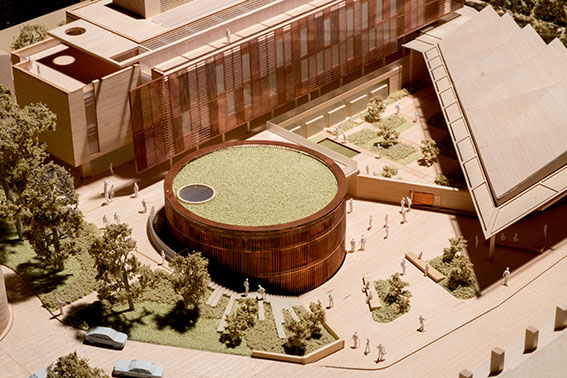 We were granted planning permission for our new state-of-the-art building at West Downs. The new development will provide first-class teaching and learning facilities and will become home to the University's new computer and digital-related degree programmes. It will also feature teaching spaces, social learning areas, a law library, an art gallery, courtyard garden, café, food hall and 250-seat auditorium, helping the University to offer outstanding student experience. The development will open in autumn 2019.
July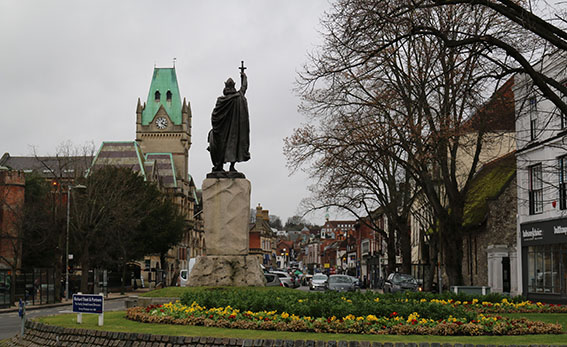 In partnership with Hampshire Cultural Trust, we hosted Winchester, An Early Medieval Royal City – an international conference that shone the spotlight on Winchester's pivotal position as a royal city in early medieval history. The three-day conference included a packed programme of activities, with a number of keynote lectures from high-profile academics from the University such as Professor Martin Biddle and Professor Barbara Yorke.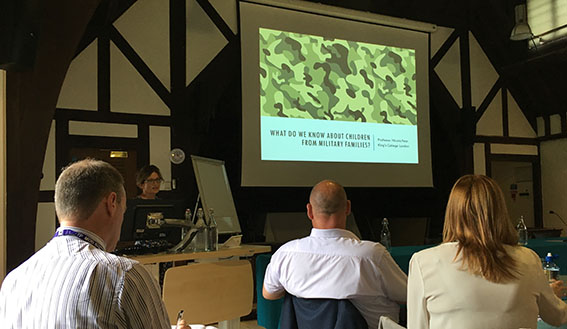 We explored the challenges and opportunities around supporting the educational progression of children from military service families by hosting Building Bridges. This one-day conference, which was organised by the Service Children's Progression (SCiP) Alliance, presented attendees with the latest research, best practice and current policy through a variety of events to help them develop practical solutions to ensure the success of service children in higher education.
August
Academics from our Centre for Information Rights produced a report discussing important questions around the impact of social media on the privacy of young children. Have 'Generation Tagged' lost their privacy? called for young children to have an independent right to privacy and suggested that social media and internet companies should have a duty to consider young children's best interests in their operations.
Professor of Global Issues and Responsible Management, Carole Parkes, was made a special advisor to the United Nations (UN) for her work in the Principles for Responsible Management (PRME) global community in advancing social responsibility and sustainability. The University of Winchester Business School was a very early signatory to the Principles and hosts the PRME UK and Ireland Regional Chapter, of which Professor Parkes is Chair.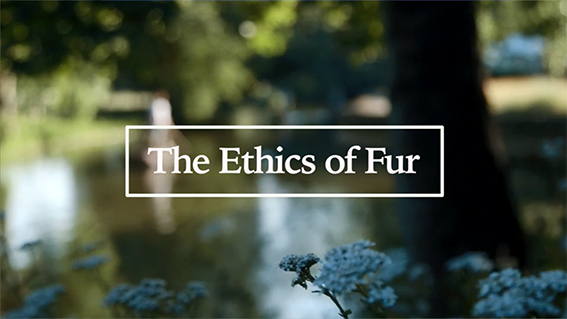 Five students on our Fashion Marketing and Media course and Dr Savithri Bartlett, Senior Research Fellow, joined more than 50 academics presenting at the Oxford Summer School on the Ethics of Fur. The event interrogated the ethics of producing, farming and trading animal fur. During the event, Dr Bartlett and her students gave two presentations, one about the pro-fur influences on London Fashion Week, and the other on the cultural and historical context of fur, looking at Sumptuary laws dating back to Henry VII.
September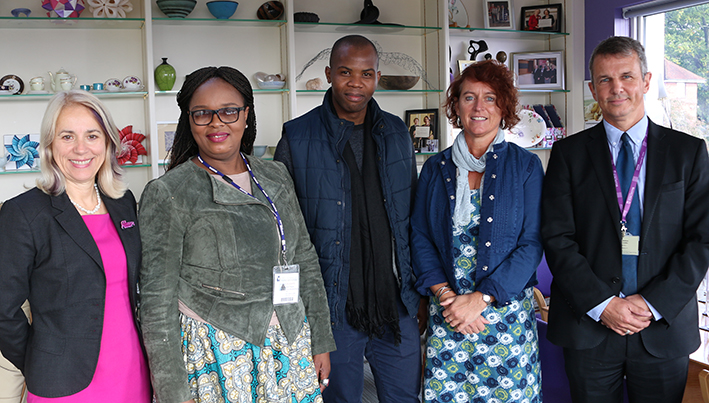 We became the first university to develop links with the Nelson Mandela Museum in South Africa. Our newly signed partnership agreement will see us working with the Museum on joint teaching and research activities, study visits and an exchange programme.
Read more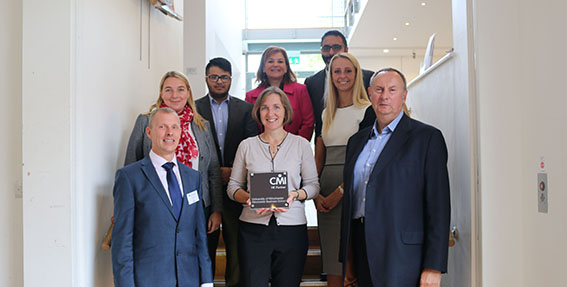 We launched a new breed of degree-level apprenticeships in partnership with the Chartered Management Institute (CMI). Our new Chartered Manager Degree Apprenticeship, which is accredited by CMI, combines career-boosting practical skills alongside academic knowledge gained through an innovative combination of campus and work-based experience. The programme has been co-designed with employers to support new and aspiring leaders to develop the skills they need to develop as future leaders.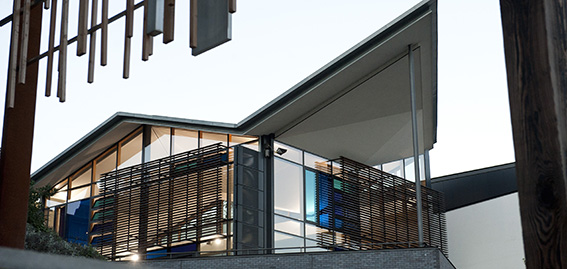 We were also proud to be shortlisted for the Times Higher Education University of the Year 2017 award. Winchester's nomination followed a year of unprecedented success which saw it ranked among the top four out of 108 universities in the National Student Survey 2015 and third out of the south east's universities and tenth overall for teaching quality in league tables published by The Times and The Sunday Times. Unfortunately, we narrowly missed out on the award, which was presented to Nottingham Trent University this year.
October
Winchester Cathedral was filled with gowns and mortar boards as we celebrated a whole week of graduation ceremonies. As well as celebrating student successes, we presented honorary awards to several influential individuals, including actor David Suchet and Carolyn Fairbairn, Chair of the CBI. Congratulations to everyone who graduated in 2017!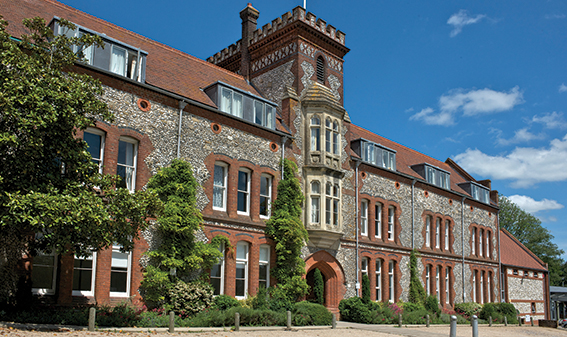 We were awarded £250,000 from the Higher Education Funding Council for England (HEFCE) to support our Social Mobility Pipeline to Degree Apprenticeship project. Our innovative project seeks to widen the choice of degree apprenticeship programmes, serving growing employer demand and boosting social mobility.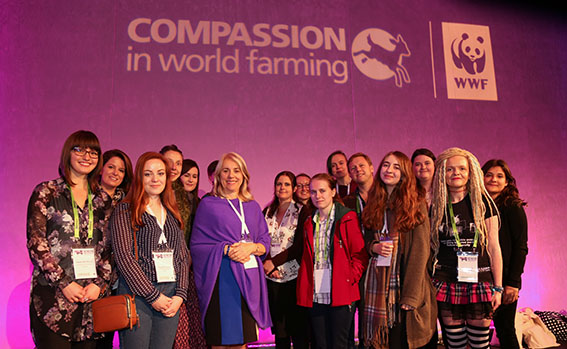 We were proud to support the Extinction and Livestock Conference, a major international event held in London. The event bought together leading global experts to explore the devastating impact of livestock production on the planet. Our Vice-Chancellor, Professor Joy Carter, chaired the opening session on the first day.
November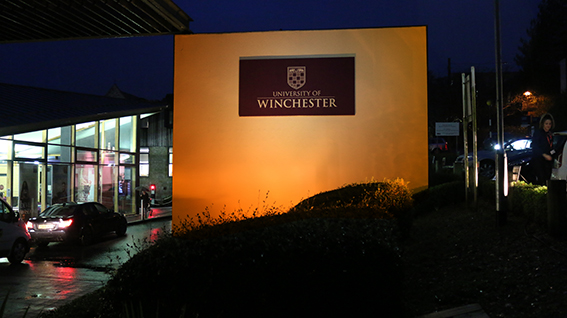 We shone a light on our King Alfred Campus entrance sign to mark the United Nations International Day for the Elimination of Violence against Women. The orange light, which was chosen for being a bright and optimistic colour, was shone for sixteen days of activism against gender based violence, ending on International Human Rights Day.
We were delighted to be awarded two Green Gown awards for innovative sustainability initiatives. The first was awarded for the introduction of our Gum-tec coffee cups (which are made, in part, from recycled chewing gum) and the introduction of a 25p surcharge for hot drinks served in a disposable cup. The second award was given for Splendid Fred's album This Changes Everything, which featured 11 songs about climate change, which are written and performed by students and staff.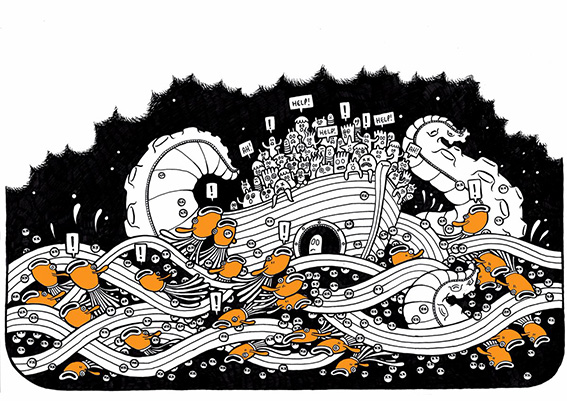 Andrew Melrose, Professor of Children's Writing, launched The Boat Story, a new illustrated children's book designed to tackle the subject of immigration. The book, which features beautiful illustrations by local artist Stephanie Morris, follows the story of a baby who sets sail on a boat to find a better life. It is hoped that the new book, and its accompanying teaching resource pack, will be used in schools to challenge cultural attitudes towards refugees.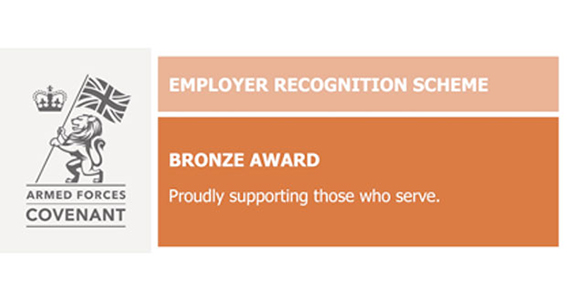 Our dedication to supporting armed forces and their families was recognised with an Armed Forces Covenant Employer Recognition Scheme Bronze award. Winchester leads a number of initiatives to support military families, including hosting the Service Children's Progression Alliance (SCiP Alliance) and offering work experience, taster sessions and advisory sessions to military personnel as a member of the Universities in Support of Wounded, Injured and Sick Service Personnel.
December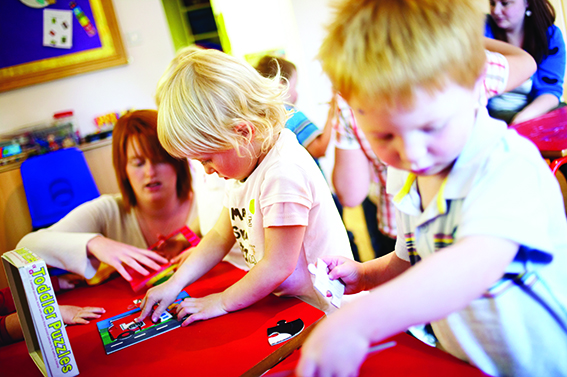 The University of Winchester Academy Trust (UWINAT) was chosen to be the Academy Sponsor for a new primary school in Chestnut Avenue, Eastleigh. UWINAT will now support Hampshire County Council, who will design and build the project, to make the new school a reality. Once built, the new school will serve the new housing development at North Stoneham Park.
A dedicated study space for postgraduate research students in the Martial Rose Library was formally opened by philosopher and author Professor A C Grayling on 4 December. The new space will serve around 250 postgraduate research students from a range of doctoral programmes studying at Winchester this academic year.
Once again, we were delighted to open our doors to the local community on 25 December. Our Christmas Café offered a free refreshments and a warm welcome to anyone who popped in.
Back to media centre