September 2018 at the University of Winchester
1 Oct 2018
September was a flurry of activity as we launched a research centre, supported two community events and watched our development at West Downs advance.
Here are our September highlights.
New timelapse of our learning and teaching development

Construction of our new learning and teaching building at our West Downs Quarter is progressing very quickly, with the steel frame for the Auditorium now in place. See progress between June and August in the timelapse film above.
In the first in a series of films about the team behind the build, MSc Project Management student Tim Wiseman, who has a work placement with construction company Osborne, explains how the experience is boosting his employability.
Use of machine-learning algorithm in police-decision making focus of report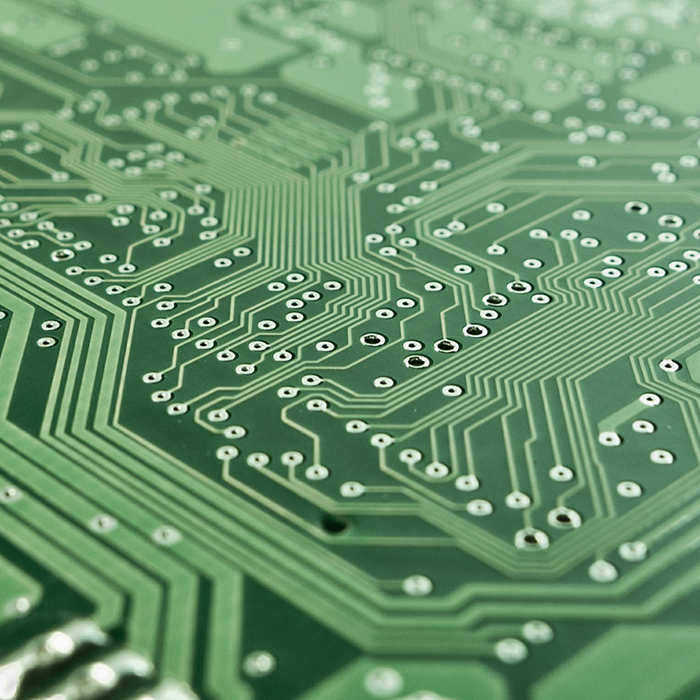 An influential new report by the University of Winchester and the Royal United Services Institute for Defence and Security Studies explores the legal, ethical and regulatory challenges around the use of machine learning algorithms in police decision-making.
Co-authors Marion Oswald, Senior Fellow in the Department of Law and Director of the Centre for Information Rights, and Christine Rinik, Senior Lecturer, conclude that police use of machine learning algorithms are in their infancy and a coordinated and interdisciplinary approach will be needed to access the impact of these tools and generate consistent principles for use. Find out more.
Climate change-themed song set to inspire sustainable leadership worldwide

University record label Splendid Fred Records has released a new climate change-themed song for an international carbon literacy training programme.
Pass it On features lyrics by students at Nottingham Business School, Nottingham Trent University with music by Glenn Fosbraey, Senior Lecturer in Creative Writing and label boss of Splendid Fred Records. Recorded in Winchester's new sound recording and post production Studios - launched by indie rock band alt-J earlier this year - the song includes vocals by Hannah Jacobs, a creative writing graduate, and backing music performed by Winchester staff members. Find out more.
Student engagement is a top priority at Winchester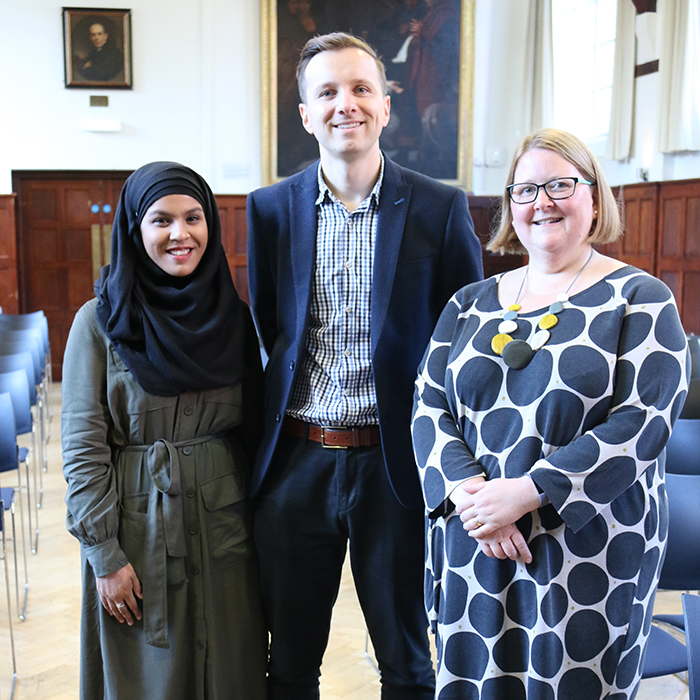 We reinforced our commitment to enhancing student engagement with the launch of a dedicated new research centre. The Centre will enrich the student experience at Winchester and create insight that will help institutions across the UK ensure students have a worthwhile time at University.
The Centre has also launched a new Postgraduate Certificate (PgCert) in Student Engagement in Higher Education. The qualification will help higher education professionals to develop an applicable knowledge and critical understanding of theory and practice surrounding student engagement. Find out more.
Report showcases the impact of Winchester student volunteers on the community
Winchester Hub highlighted the impact their work in their annual report for 2017-18. The publication reveals that 214 University of Winchester students took part in social action, with 100 students being placed in long-term volunteering roles. Key social actions included a volunteering programme to reduce educational disadvantage in Winchester, support for a youth theatre and engaging with elderly care home residents through LinkAges.
Winchester Hub is the local branch of national charity, Student Hubs and works in partnership with the University to support students in taking part in and leading meaningful social action activities, creating positive impact in the local community. Read the Winchester Hub Annual Report 2017-18 here.
We supported Heritage Open Days and the Winchester Half Marathon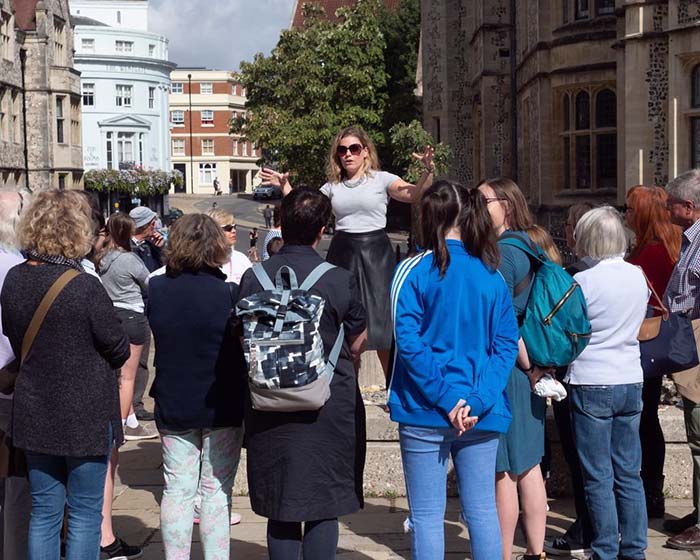 We enhanced the cultural and sporting life of Winchester by supporting two city-wide public events.
We shared our history and heritage during Heritage Open Days, hosting tours of our campus and Victorian chapel, as well as history tours and talks in the city. Find out more.
We also supported the Winchester Half Marathon as an official race sponsor, cheering on a number of members of staff who participated in the race. Find out more.
(Photo credit: Winchester Heritage Open Days)
University catering shortlisted for sustainable hospitality awards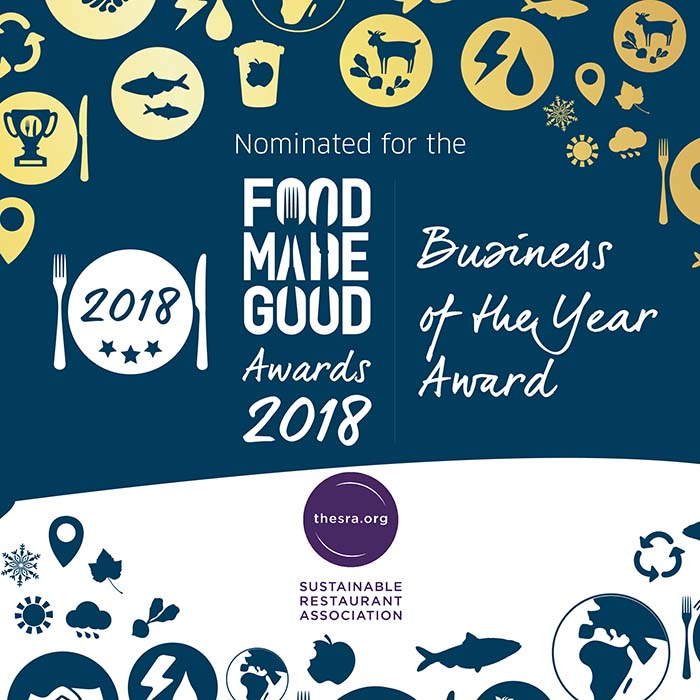 Our dedication to sustainability has been recognised with two nominations in the Food Made Good awards 2018. In addition to being shortlisted for the Reduce, Reuse, Recycle category for our coffee cup campaign, we are also in the running for the coveted Business of the Year category for our overall performance.
The Food Made Good Awards recognise pioneers and trailblazers effecting positive change and celebrate businesses that place sustainability at their core. Winners will be announced on 1 October. Find out more.
Blog highlight: Why choose to rent when there are other options?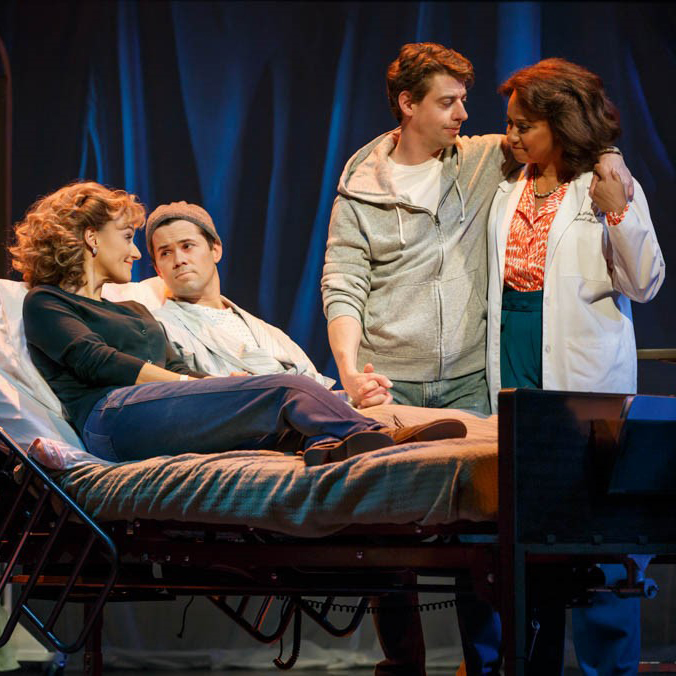 In the latest in our blog exploring equality and diversity issues, Joel Best, recent BA (Hons) Musical Theatre graduate, discusses the role musicals Rent, Falsettoland and Elegies for Angels, Punks and Raging Queens play in representing the HIV/AIDS epidemic and the LGBTQ+ community. Read the blog post.
Back to media centre