September 2021 at the University of Winchester
6 Oct 2021
There was a welcome 'buzz' around campus, as September saw the return of students to campus for the start of the academic year. From a pop-up vaccination clinic for students and staff to the launch of the University's countdown to the United Nations' COP26 climate conference in Glasgow next month, here is a round-up of highlights.
Winchester joins COP26 Universities Network
The University announced that it has joined the growing COP26 Universities Network to help deliver a successful United Nations' Climate Change Conference (COP26) and support its mission of a low-carbon, resilient world.
Membership will further increase the University's efforts in tackling climate change and transitioning to a low-carbon future. The University has already co-authored a briefing paper for the Network on mainstreaming Climate Change Education. Find out more.
The University is hosting a series of events to mark COP26: visit www.winchester.ac.uk/events for details.
Future Visions: students sing out for action ahead of COP26
As the University counts down to COP26, we celebrated the launch of a film by undergraduate students in which they express their hopes about a sustainable future for the planet on the theme of concrete urban life.
Part of the Future Visions challenge, a project led by Learning@TheGrange in collaboration with WWF, films by groups from nine schools and educational institutions will be shown at a number of global conferences, including COP26, to drive conversations about how to sustain life on Earth.
In interactive workshops last May, students were encouraged to dig deep into their imaginations and wrote text, composed music and choreographed dance to represent how they want life to be on our living planet. Their songs were filmed and illustrated with WWF footage. Find out more.
Pop-up vaccination clinics boost vaccine take-up in Welcome Week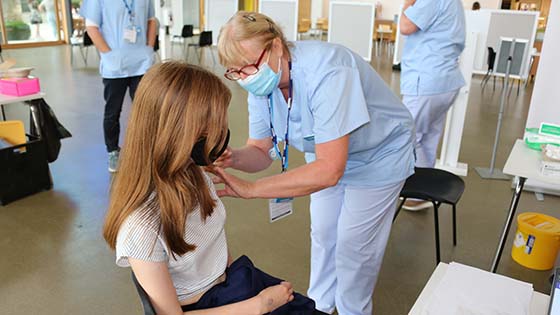 Two pop-up vaccination clinics were set up at the University of Winchester this month, to boost take-up of the Covid-19 vaccination by students and staff.
"Our message is for individuals to not only protect themselves, but to protect everyone in our community - from keeping students and staff safe on campus to safeguarding those who may be more vulnerable within our wider community across the city," said the Reverend Professor Elizabeth Stuart, Vice-Chancellor of the University of Winchester. Read more about the clinics.
Dr Katherine Weikert shortlisted for internationally prestigious prize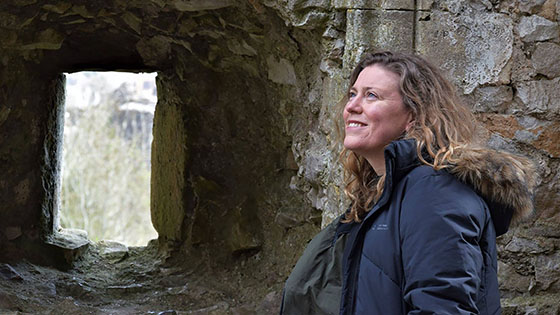 University of Winchester medieval history expert Dr Katherine Weikert has been shortlisted for one of the most important prizes in architectural history for her monograph Authority, Gender and Space in the Anglo-Norman World, 900-1200 (Boydell & Brewer, 2020) is one of six monographs on this year's shortlist for the Alice Davis Hitchcock Medallion, which is awarded by the Society of Architectural Historians of Great Britain (SAHGB).
The Alice Davis Hitchcock Medallion is the most prestigious prize in the discipline, awarded annually since 1959 to a monograph that makes an outstanding contribution to the study or knowledge of architectural history. Previous winners include Howard Colvin, Dorothy Stroud, John Summerson, Nikolaus Pevsner, Hermione Hobhouse and Jill Lever.
Dr Weikert said: "The SAHGB's recognition of my book is a great mark of support for vibrant, challenging interdisciplinary research on medieval architectural history. I am absolutely delighted to be on the shortlist for this wonderful award." Find out more.
Winchester in The Conversation: Five of the best new crime novels to read this autumn (and one Golden Oldie)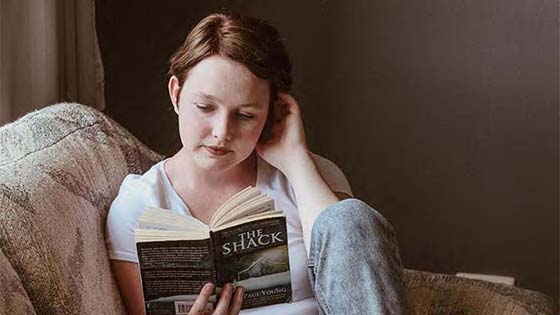 Professor Alec Charles, Dean of the Faculty of Arts, recommended some thrilling reads for dark autumn evenings in an article for The Conversation. Professor Charles' recommendations are here.
Press Office | +44 (0) 1962 827678 | press@winchester.ac.uk | www.twitter.com/_UoWNews
Back to media centre