University of Winchester 'unimail' accounts closing from 25 February 2022
4 Jan 22
Please note that if you have been using a University of Winchester email for life 'unimail' account (applies to alumni who began their studies from 2010 onwards), it will be closed with effect from 25 February 2022. The vast majority of email for life accounts are not in use, this poses a significant cyber threat to the University, for this reason the decision has been made to close all of these accounts.
NB: EXISTING STUDENT ACCOUNTS (for example, those belonging to current Postgraduate Students) will NOT be affected.
ACT NOW and follow these simple steps to ensure you do not lose vital content and continue to receive alumni news.
Save content from your unimail account
You will no longer have access to your unimail account from 25 February 2022. Please ensure that you have saved any emails you wish to keep to your computer or have forwarded them to another email account.
If you have a small number of emails which you would like to save, we recommend that you forward these emails to your preferred email account.
For a larger number of emails, follow the process laid out in this link: Downloading email from Outlook web access.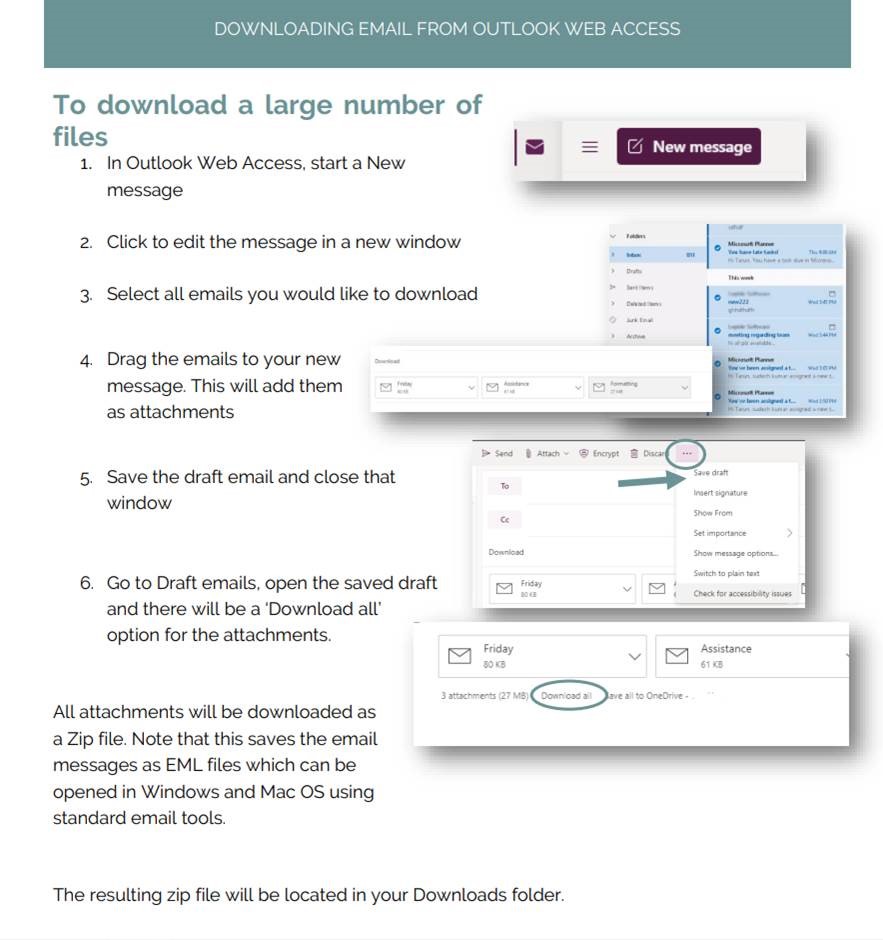 Update your contact details with the alumni team
If you have been using your 'unimail@winchester.ac.uk' address to stay up to date with our latest alumni news and would like to continue receiving alumni updates please provide us with an alternative email address as soon as possible.
Email the Alumni team at Alumni@winchester.ac.uk with your first and last name and preferred email address. We will update your details on the alumni database and keep you up to date with our current projects and events.
Update your details on CareerConnect
If you access the University's Jobs Board for 'Careers advice for life' via CareerConnect you will need to update your preferred email address.
If you currently access CareerConnect using your university details, please use this guide to update your primary email address.
If you do not have an account, or cannot access your account, please use this link to create a new personal account by clicking 'Sign up'.
If you have any queries please do not hesitate to contact us at Alumni@winchester.ac.uk
Back to alumni